The Hottest Housing Markets In The U.S. As The Spring And Summer Season Kicks Into Gear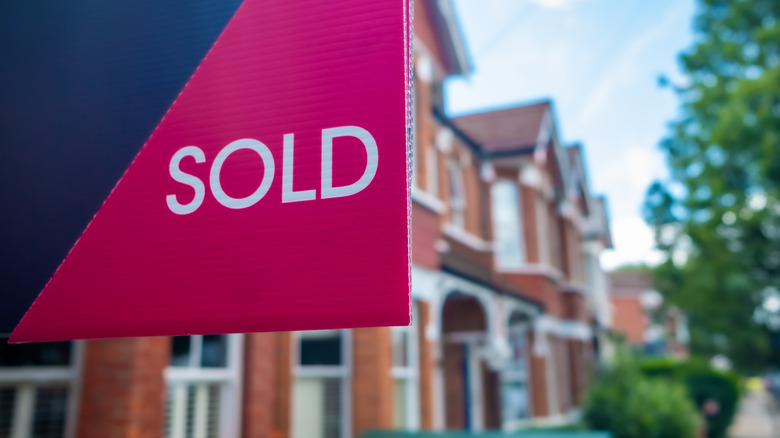 William Barton/Shutterstock
Despite the unsteady trends hitting homebuyers with increasingly high price tags and interest rates, certain housing markets are on an upswing with buyer demand outweighing frugal consumers. Spring and summer are peak purchasing seasons for real estate as the sun beats down brighter, flowers begin to blossom, and trees replenish their leaves. People prefer to jump through all the hoops of moving when the weather is warmer, and many buyers with kids will want to wait until school is out.
In preparation for the housing market to hit its yearly climax, Realtor.com has released its Hottest Markets List of March 2023, outlining the top selling cities based on demand, listing views, and the pace at which listings are being marked as sold. Rochester, New York has taken the top spot, with two nearby New England towns following close behind. The site's hottest list extends far beyond the top three with 17 other cities making the cut, giving buyers and sellers a look at the median days a home sits on the market along with average listing prices.
Spring 2023's hottest housing markets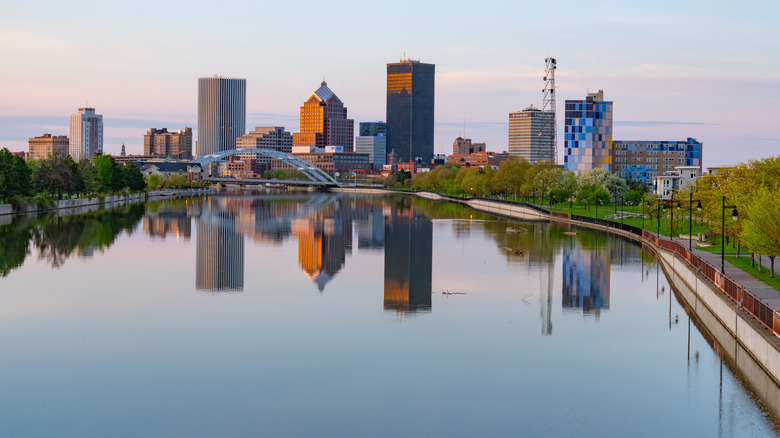 Paul Brady Photography/Shutterstock
Rochester, New York has sat at the top of the list for two months now. The city's real estate listings are viewed 2.6 times more than it averaged in the past. These homes are selling in approximately 26 days and closing at median prices of $257,000. Manchester, New Hampshire has also had an impressive upturn in listing clicks with properties selling at $550,000 after 31 days. Hartford, Connecticut has seen its listing views increase by 3.8 times; houses in the state's capitol sell for around $403,000 after 36 days on the market. Other cities that made it into the top 10 include Columbus, Ohio; New Haven, Connecticut; Worcester, Massachusetts; Concord, New Hampshire; Boston, Massachusetts; and Janesville, Wisconsin. The most affordable city in the top 20 is Akron, Ohio, ranked 15 with a median price of $179,000.
These cities are likely booming because they offer more affordable rates compared to other areas. Rochester is experiencing prices 40% below the nationwide average of $424,000. Lower prices mean buyers may be more willing to accept higher interest rates. "Overall, 16 of March's hottest markets had median listing prices below the national median," says economic data analyst at Realtor.com, Hannah Jones. "The average listing price of the top 20 markets was $384,000 in March, 9.6% lower than the national median." These locations also pitch city attractions to give buyers more bang for their buck. Rochester has an abundant art scene and other attractions, such as Lake Ontario, home to Niagara Falls.
Will prices stabilize in the upcoming months?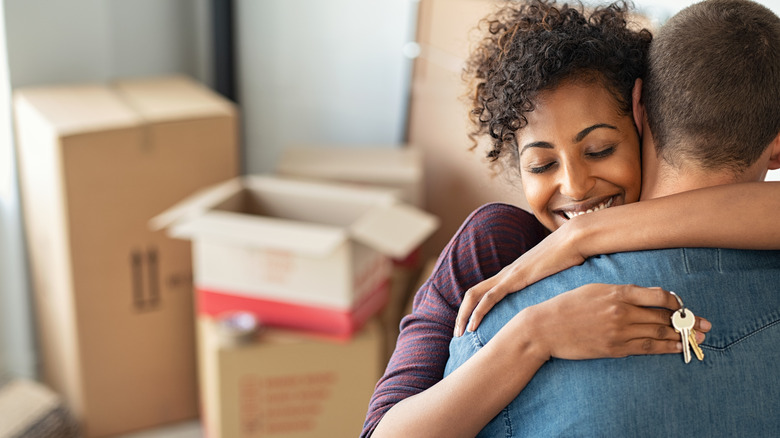 Ground Picture/Shutterstock
Finally seeing cities produce real estate at much more affordable rates, many wonder if these prices will stick as we continue into summer. Danielle Riley, president of Rochester's Better Homes and Gardens Real Estate Prosperity, told Realtor.com, "It's definitely still a seller's market. Regardless of rising interest rates, buyer demand is high." Rochester is up 17.1% in listing prices compared to last year, nearly tripling the 6.3% increase across the country. The second-place holder, Manchester, is more proof that a hot market doesn't always equal affordable pricing, however, it's still comparatively less expensive than nearby metropolitan areas like Boston, which has the highest median price in the top 20, reaching $824,000.
Economic stability is another factor buyers look toward, weighing a location's job growth and population increase before making big decisions. "A lot of [today's hottest] markets have been steady over the past few years," Jones explains. "These markets were riding with the national trends, but because they never had an explosion in price growth, they stayed relatively affordable, especially relative to the incomes of people who live there." Columbus, Ohio, is ranked number four, and while having a semi-high median price of $375,000, the city boasts top-of-the-line universities, state government offices, and headquarters for billion-dollar brands. Jones determines that these hot markets "are good areas with strong local economies and access to everything that you need locally. You can have a lot more for a lot less in these areas."