The Inexpensive Plant Hack HGTV's Emily Henderson Uses To Bring Nature Into The Home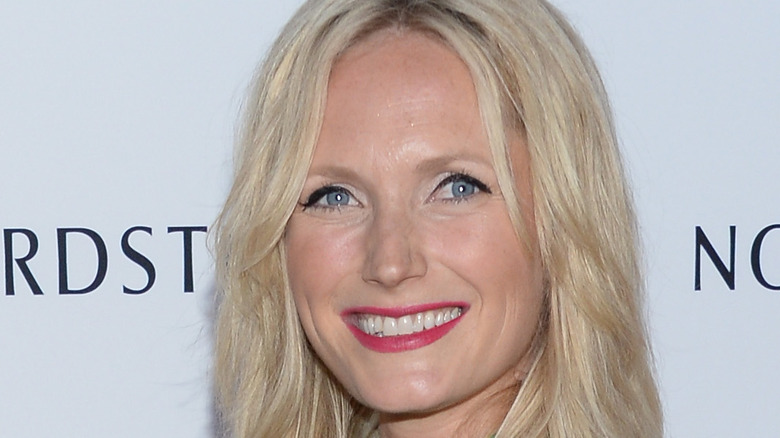 Jason Kempin/Getty Images
There's a reason we feel calm in nature. Being surrounded by lush greenery helps aid a sense of relaxation, so it's no wonder that many interior designers and decorators urge us to have plants in the home. Houseplants have seen a boom of interest, with many people filling their homes with leafy foliage. Many plant lovers look for rare and unique varieties that can cost hundreds of dollars. Yet, despite the obsession with houseplants that has sparked over the last few years, not everyone has the time or interest to keep a personal jungle of houseplants alive.
Even if you don't of a green thumb personally, or you're not one to invest in expensive houseplants, Emily Henderson and Keyanna Bowen have a simple solution. The interior designer and interior photographer once collaborated on the 2021 Real Simple Home to create a primary bedroom. While styling the space, the two share tips for how to bring nature into your home without spending too much money.
An easy pop of nature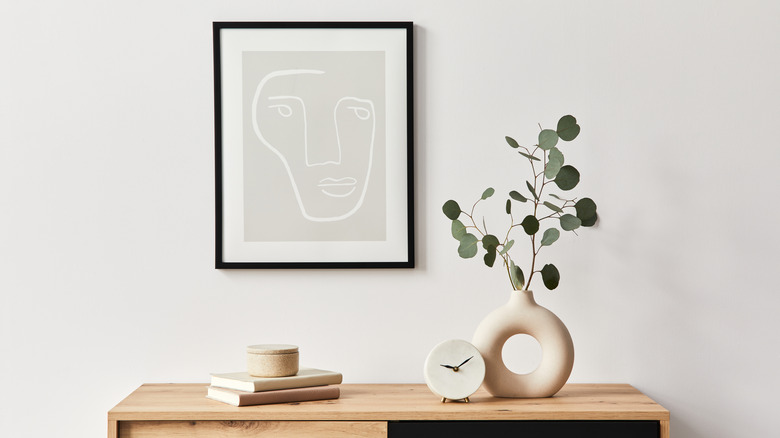 Followtheflow/Shutterstock
What's great about bringing nature into your home is that you can always find something that works no matter how your home is decorated. There are plants and flowers that will match your home décor style. But Henderson and Bowen explain how you can give any space a little bit of nature. Bowen explains to Real Simple, "A leafy branch cascading out of a vase or a bunch of blooms picked from the garden can instantly make a space feel effortlessly chic (for zero dollars!)"
You don't have to spend a ton of money at a florist or at a plant store. Consider picking up a bouquet from the store the next time you buy groceries. Trim the flowers down and add them to small vases, which can be placed in any room. For greenery, you can look for an olive branch or eucalyptus to put in a vase. Go low maintenance with dried grasses, which won't need water or sunlight but will still add tons of texture. Of course, for no maintenance at all, you can look for faux branches, vines, and flowers for your home.