Here's What Home Depot's Retroactive Pricing Policy Really Means For Your Wallet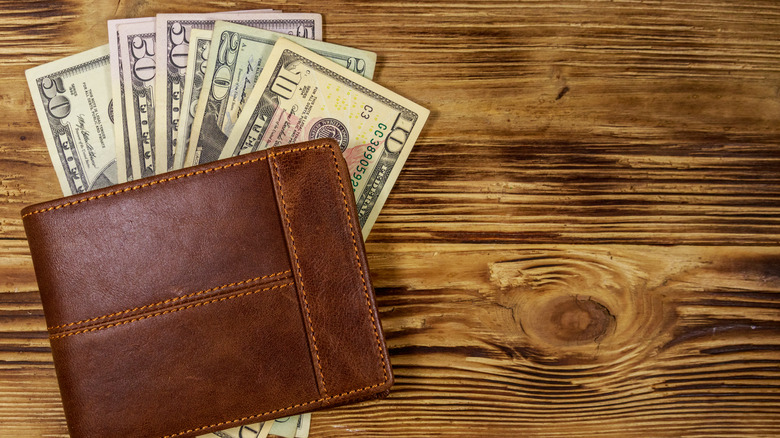 Olyasolodenko/Getty Images
A retroactive pricing policy is a policy that allows customers to receive a price difference after making a purchase if the item is discounted or put on sale. Certain general, retail, and tech stores have this policy, but home improvement enthusiasts will be happy to know that Home Depot offers it as well. Home Depot offers its customers retroactive price protection for one month.
Within that period, you can keep scanning the website to see if the price of your item drops so you can go back to the store and ask customer service for your difference. What this means for your wallet is you get to save money after the fact by recouping some of the cash you've already spent on an item. You can do this anytime, but you might have more success when you make your purchase around certain times, like seasonal sales or holidays when more prices drop.
How does it work?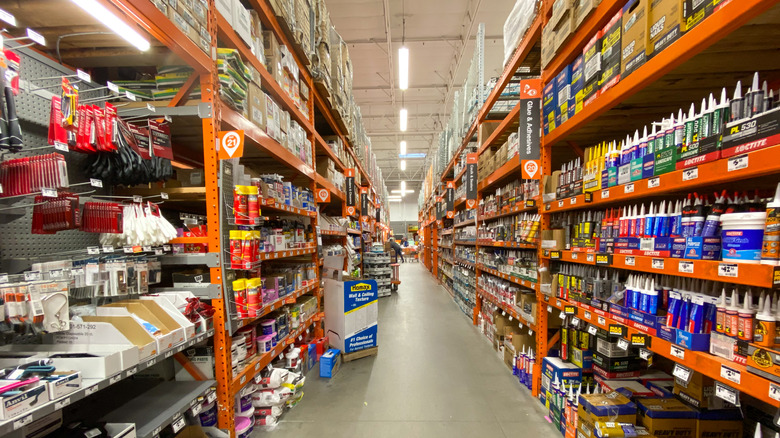 Unwind/Shutterstock
Here is an example of how this policy works. If you purchased an outdoor plant for $150 two weeks ago but noticed that it went on sale this week and is now listed for $100, you can go back to the store to request a reimbursement for the $50 difference. The best way to guarantee that you receive this difference is to show proof of the new price and have your receipt handy.
Though similar, retroactive pricing shouldn't be confused with price matching. Price matching is when a store offers to sell you an item at the lower price you see listed at a competing retailer. This can vary from store to store because some might match both in-store and online prices, but others might do only one or the other. Price matching can also be within the store, like if you see a lower price online, but you can't request a reimbursement based on a retroactive pricing policy with two different stores. The good news is Home Depot offers both policies!
Other ways to save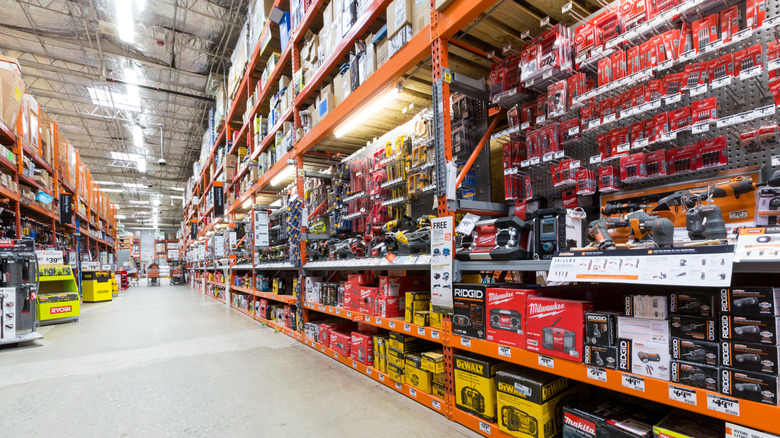 Mihai_Andritoiu/Shutterstock
Home Depot has other ways that can help you keep more money in your wallet and be a more satisfied customer, especially if you're a regular. One major saving tip is to get a membership. Whether by joining the loyalty program or the garden club, you will get additional, personalized assistance as you shop. Another is to frequently browse the website. In addition to checking for price drops, you will also find coupons, rebates, and other types of promotions. Their return policy is also very generous — generally within three months –so you never have to stay with an item that isn't working for you.
In some cases, you might not even have to spend any money. By taking advantage of the store's rental program, you can get your home improvement project done without having to buy any power tools or equipment. You can even rent things like moving trucks, supplies, and equipment. Regardless of the type of project you're taking on, it's easy to rent what you need online and pick it up at the store. Your children can also take free DIY classes in a store. This is a great way to learn new skills and develop new hobbies.