Home Foreclosures Surge In Early 2023's Volatile Housing Market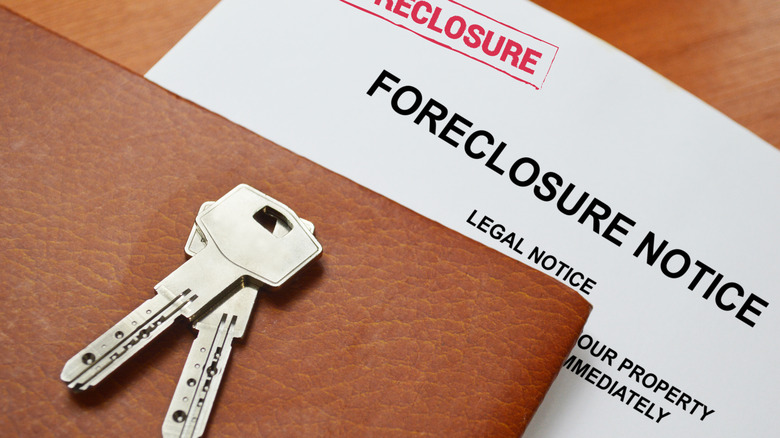 VisualFood/Shutterstock
ATTOM — a real estate data firm — posted a report on April 19 revealing that the number of foreclosure notices surged in the U.S. during the first quarter of 2023. At the beginning of the year, there were over 95,000 foreclosure filings, which is 6% higher than the previous quarter and 22% higher than last year's first quarter. In March, the number of foreclosure filings surpassed 36,000, a 20% increase from February and a 10% increase compared to March of last year. But why is this happening?
"Despite efforts made by government agencies and policy makers to try and reduce foreclosure rates, we are seeing an upward trend in foreclosure activity," Rob Barber, chief executive officer at ATTOM, said in a statement. "This unfortunate trend can be attributed to a variety of factors, such as rising unemployment rates, foreclosure filings making their way through the pipeline after two years of government intervention, and other ongoing economic challenges." And although foreclosures are a widespread issue in the U.S., some states face much higher rates than others.
States with the highest foreclosure rates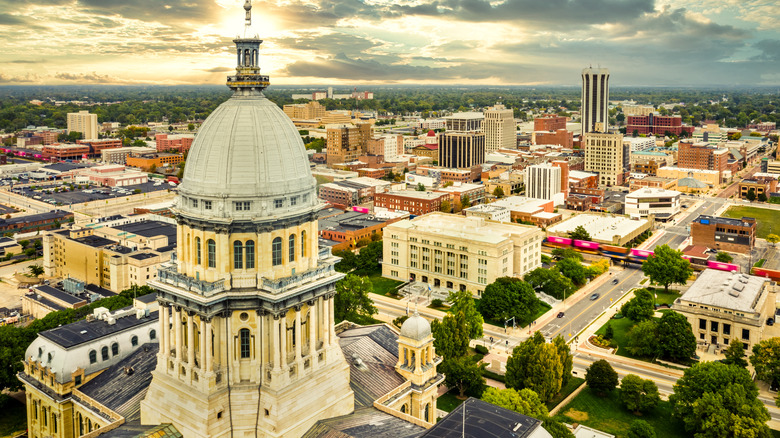 Mihai_Andritoiu/Shutterstock
While most of the U.S. faces an upward trend of foreclosures, the report revealed that Illinois had the highest rates during the first quarter of 2023 (via ATTOM). The Midwestern state had 7,100 foreclosure filings, which affected one in every 762 housing units. They also had the second-highest amount of completed foreclosures at 1,039 — right behind Michigan at 1,819. Some housing experts believe Illinois' sudden increase in foreclosure filings is a result of the foreclosure moratorium ending at the end of 2021 — which temporarily halted foreclosures during the COVID-19 pandemic, per CBS News. Now, it's back to business as usual for lenders who are returning to their filing duties. 
Other states with some of the highest foreclosure rates include Delaware, with one in every 812 housing units receiving foreclosure filings, New Jersey, with one in every 824, Maryland with one in every 827, and Nevada, with one in every 947.