The Odd Fence Ban In Scranton, Pennsylvania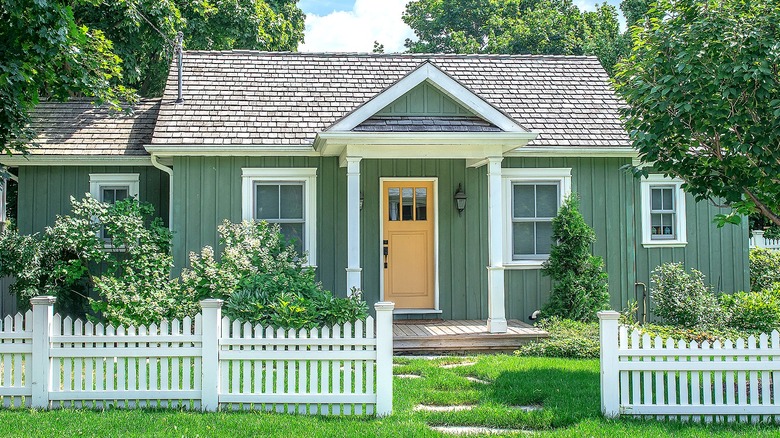 Mark Byer/Shutterstock
When you think of owning your first home, you likely envision how you want everything to look, down to the last detail, including the specific décor you'll put on the inside and outside of the home. For example, you may be excited about finally having a clean-cut lawn, one with tall palm trees and colorful flower beds. You might also be thinking of adding a fence, maybe a picket fence. But if your dream home is in Scranton, Pennsylvania, you'll need to rethink that front-yard fencing design, considering the city's ban on fences with sharp points.
That's right. According to the City of Scranton's codes, § 412-1, it's illegal to install any fence with sharp points, regardless of material. The fence ban also includes barbed wire fences. So, if you're considering purchasing a home in the Electric City and you have your heart set on a picket fence, you may need to rethink location, location, location. Here's how the odd fence ban in Scranton came to be.
Historic Scranton incidents involving picket fences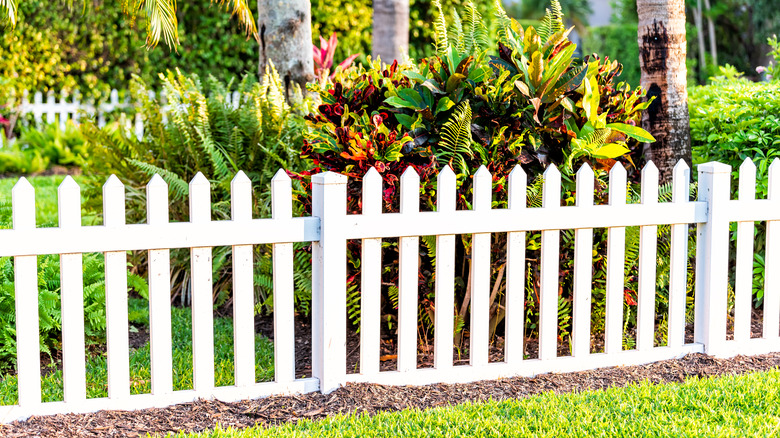 Krblokhin/Getty Images
You might be thinking, how much harm can a picket fence do for a city like Scranton to ban it? A few 19th-century news items might clear things up for you.
Back in the late 1800s when horse-drawn carriages were a means of transportation, a particular carriage had a little mishap down a dirt road. As told in an article written for The Scranton Republican in 1890, in the carriage were two men, P. M. Roban and John Vauston, who were riding down to the corner of Great Avenue and Jackson Street when their horse bolted in fright, causing the carriage to collide with a picket fence. The men and horse escaped with only minor injuries.
Another incident happened seven years later in 1897 when Alonzo Houseknecht was thrown from his seat after his carriage "struck a cross ditch in the pike," per The Scranton Tribune. Houseknecht ended up landing on a picket fence. Impaled by one or more pickets, Houseknecht was left critically injured.
According to The Scranton Truth, Scranton's city council passed the ordinance to ban fences with sharp points, including picket fences, in 1907.
Fence approval is required in Scranton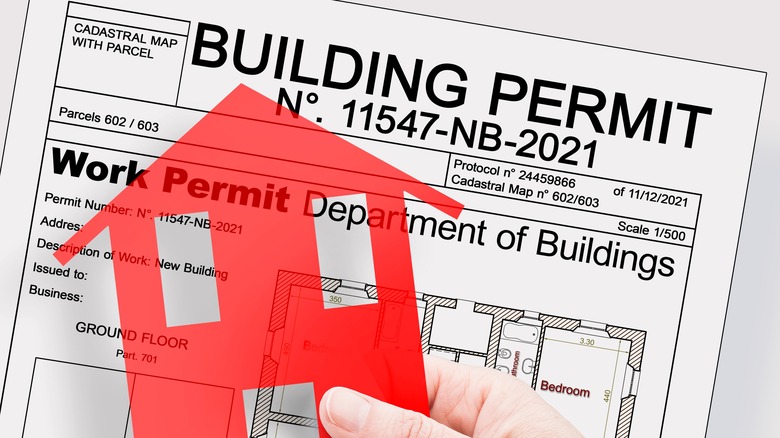 Francesco Scatena/Shutterstock
Since the Scranton city council banned the installation of fences with sharp points, Scranton homeowners who want to build a fence in their front yard must get it approved by the city council first. Any proposed fence with sharp points or barbed wire will be rejected, as has been the case now for more than 110 years.
To start working on your fence project in the Electric City, you'll have to get a building permit and pay an inspection fee, per the City of Scranton. In addition, if you live in the Special Flood Hazard Area you'll need to speak with Floodplain management to gain insight into how regulations apply to your project.
Further, if you don't hire a contractor to install your fence, you'll need to apply for a contractor's license to be certified to install your fence yourself. Again, it's best to be safe when it comes to fences, as Scranton's longtime fence ban can attest to.