How Much Does It Cost To Run Or Repair A Gas Line?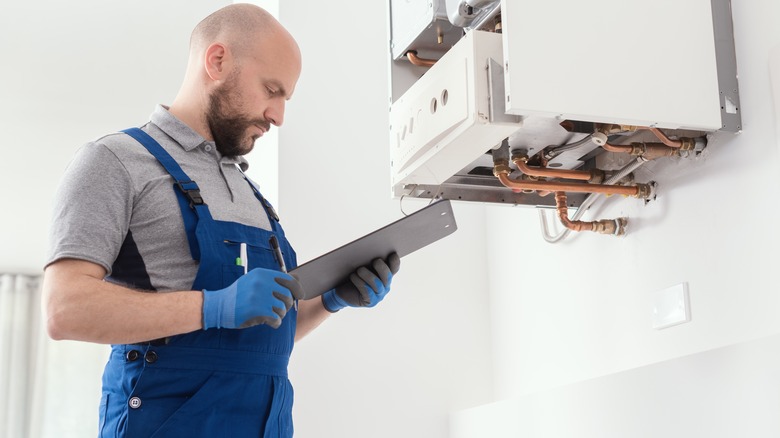 Stock-Asso/Shutterstock
Gas lines are crucial in providing fuel for various home appliances, including stoves, furnaces, water heaters, and more. Whether you are considering installing a new gas line or need to repair an existing one, it's important to understand the costs involved. It is also critical to recognize the necessity for proper installation, maintenance, and repair to ensure safety and effectiveness. Costs can range between $11 and $27 per foot for underground installation and $30 and $75 per foot to set up everything. Permits and inspections can range from $60 to $550. 
If you're getting a gas furnace and AC split system, it can command around $12,800 to $17,500. For a central gas heating system, you will need various parts like radiators, boilers, and a pipe system. Excavation is a separate charge, positioning itself between $5 and $15 per foot. Gas line pressure testing, which is done during installation to make sure the pipe is functioning normally, is priced around $75 to $100. For gas line repairs, fees also vary depending on the type needed. Repairing a gas leak is around $7 or $8 per foot while replacing the entire gas line costs about $8 to $10. Labor rates for licensed plumbers can vary from $55 to $225 per hour.
Cost breakdown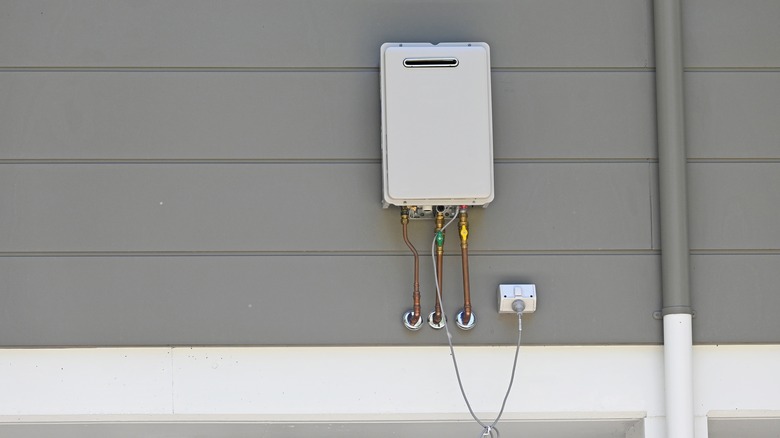 Douglas Cliff/Shutterstock
The prices of running a gas line to your home will be determined by how far you live from the main supply and if any obstacles would make the connection more difficult. Connecting a new line to the meter can command anywhere from $550 and $2,000, but if you are far from the grid and have such obstructions, expect to pay higher prices. When installed, the gas pipe also needs to be capped to keep the gas in, which has an additional cost since it can only be done by a professional. For a gas grill, expect to pay $200 to $700, $250 to $300 to hook up a stove, and around $350 to $800 for a pool heater.
Between a central furnace and a boiler, a boiler is more efficient. Gas boilers are much cheaper to purchase, run, and repair than oil boilers. It costs $6,500 to $11,000 on average for a boiler and the labor, while radiators are priced at $100 to 500 apiece based on size. If you already have a good pipe system, it typically costs $6,000 to $8,000, but expect to pay an additional $2,500 to $10,000 if you need new ductwork and $500 to $2,000 for other features like different heating zones or independently heated areas. These costs increase in larger homes since the heating system needs to cover more ground.
Factors that impact repair cost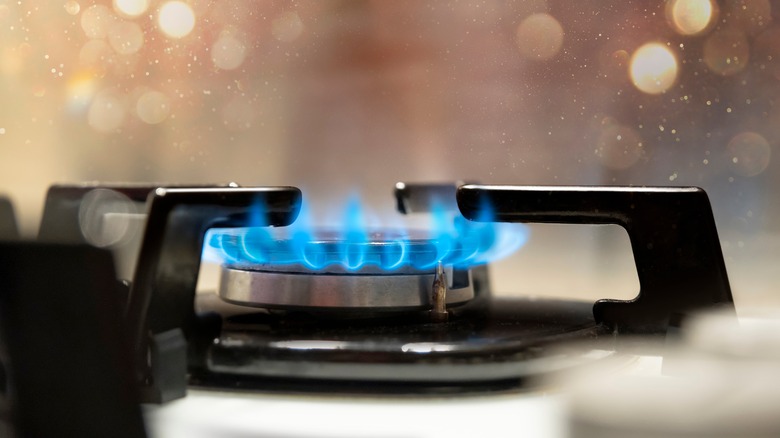 Gokhan Y/Shutterstock
The average costs for gas leak repairs were mentioned above, but expect to pay higher based on the location and type of leak. If it is behind the stove, it can be around $120 to $170, but if a buried line needs to be dug up, that costs much more at around $1,500 to $5,000. A leak in the wall will have high fees, but mainly to repair the drywall, which costs about $100 to $400 for each opening. For a boiler, repairing its old pipes can average $550 to $1,200 but vary widely based on the different types and parts. The material of the pipe also influences the repair, and PVC is generally less expensive at around $0.75 to $2.00 per foot, while other materials like steel or iron can range from $2.50 to $9.00 per foot. 
While maintaining a gas line in the home isn't cheap, it's possible to qualify for assistance based on location, income level, and any programs available in your region. You can look into government assistance programs through your state, local housing authority, or energy department to find grants, subsidies, or financing options. An example is ​​​The Low Income Home Energy Assistance Program (LIHEAP), which the U.S. Department of Health and Human Services sponsors. Local gas utility companies, nonprofit organizations, local initiatives, and other community groups may also provide similar assistance.