The One Task Nate Berkus And Jeremiah Brent Always Complete Before Starting A Home Renovation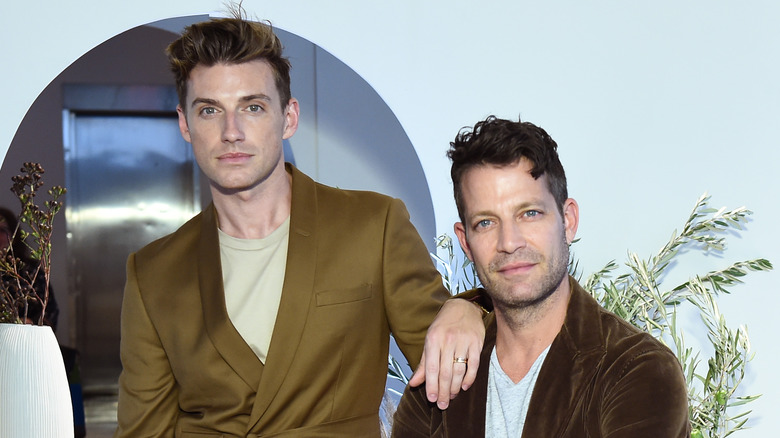 Ilya S. Savenok/Getty Images
Nate Berkus and Jeremiah Brent of HGTV's "The Nate & Jeremiah Home Project" are back with a new season and tasked with the challenge of updating a tiny New York family home. In an interview with House Beautiful, they shared the first task they always complete before starting a home renovation, and it involves getting rid of anything that isn't being used or beautifying the home. "If it's not absolutely beautiful or absolutely functional, you have to get rid of it," Brent said. "Which sounds really simple, but in execution, can really be quite complicated."
Decluttering before a renovation is a great way to create a clean slate and streamline the process of organizing and designing your new space. Keeping only items that are essential makes it easier to create a new home that you love. There can be exceptions, however, for things that are really sentimental and important to the family. According to Berkus, hearing the extraordinary stories behind certain possessions can make a difference in what gets to be part of the final project.
Decluttering the right way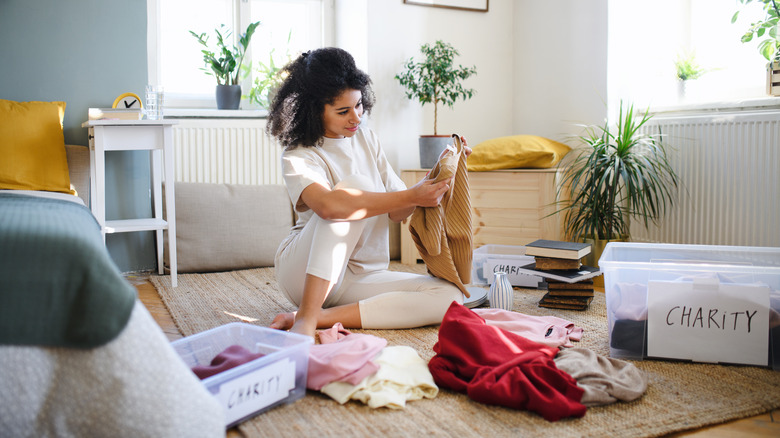 Ground Picture/Shutterstock
There are certain steps to follow to effectively declutter your home before a renovation. First, make sure you give yourself a lot of time. By beginning the process well in advance of your renovation project, you give yourself enough time to sort everything without feeling rushed. Next, evaluate your things and determine what you truly need based on your goals and vision for your future home because many items may no longer fit into the new plan. "Nate and I both believe that your home should represent three things: your past, your present, and it should leave space for your future," Jeremiah Brent told House Beautiful. "If you can do those three things, you have the recipe for a really special home."
It is very helpful to categorize your belongings in categories, such as keep, donate, sell, and discard. Be honest with yourself by eliminating the "maybe pile," and you will be more efficient and organized throughout the decluttering process. Selling things that aren't a fit anymore but are still in good condition can also be a nice way to make some money. As you go through the process, just keep in mind that it can be tiring and stressful, and you should go at your own pace. Stay motivated by your renovation goals and the fresh start you will have!
Other things to do before a renovation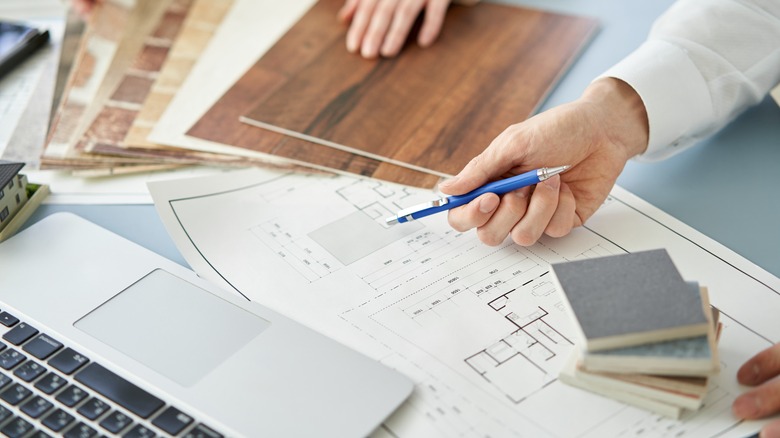 mapo_japan/Shutterstock
Taking the time to properly plan and prepare for a successful renovation as a whole will always make the process better. Some other things you can add to your pre-renovation checklist are budgeting, research planning, and making a timeline. 
To budget, it helps to draw up both a general and a detailed budget to get a full breakdown as well as the big picture. Then, obtain quotes from several potential contractors and professionals to catch additional costs you may have overlooked before. While you can do your best to get an accurate idea of how much everything will cost, you should also be prepared for any unexpected costs that may come up as the renovation goes on, such as water damage or electrical issues. 
Next, come up with design concepts, layouts, and materials necessary to craft your vision and place orders for the things you need. Then, you can develop a realistic timeline for your renovation to maintain organization and awareness of everything happening with the project.