The Tell-Tale Sign It's Time To Ditch Your Contractor, According To Fix My Flip's Page Turner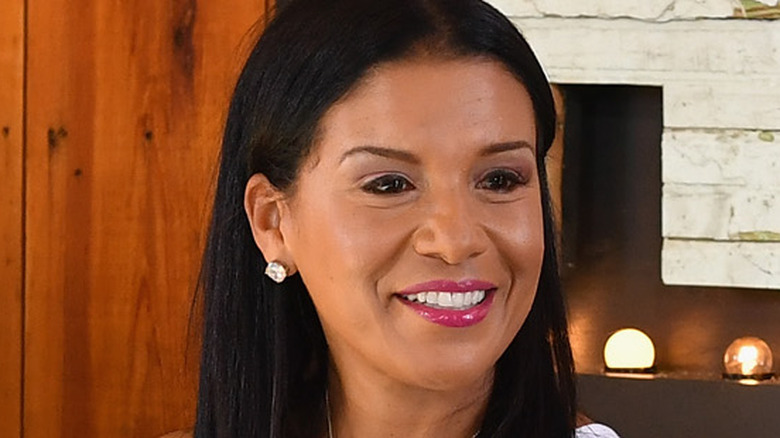 Jason Davis/Getty Images
If your contractor isn't communicating, it's time to end your agreement. At least, this is what Page Turner, the star of HGTV's hit show, "Fix My Flip," has to say. In a Season 1 episode, Turner tries to help first-time flippers Edgar and Cheryl finish a demanding renovation, but their contractor makes the process far too difficult. For starters, he never shows up to the property within the seven weeks that Turner is on the project. On top of that, he never returns any of her calls.
When Turner asks the homeowner, Cheryl, when the contractor she hired will return on-site, she responds, "Either today or tomorrow." This response, understandably, is far too vague for the seasoned flipper. Turner's reply (via Realtor.com) tells you all you need to know about her views on runaway builders.
"Why is it today or tomorrow when he works for you? ... How much money is being bled on this property every single day that we don't have people here working? If he doesn't have time, he shouldn't take on the project," Turner says. However, Cheryl can't be convinced to ditch the contractor, even though he isn't communicating with her. Because of this, Turner cannot help complete the renovation, demonstrating how serious this issue can be.
How to fire a contractor
Ruslandashinsky/Getty Images
A contractor that cannot communicate or do their job promptly may need to be fired. Before doing this, however, it may be wise to give them one final chance. For instance, if they're not communicating, call them one more time and tell them they will be fired if they don't call back. Then, look into your state laws and regulations on firing a contractor. It's also a good idea to consult an attorney before going any further to ensure you're taking all the correct legal steps.
Next, it's vital to gather evidence showing that the contractor broke the contract. As such, you'll want to read through the contract again and note anything that you believe your contractor did not uphold, then take pictures of unfinished work and screenshots of missed phone calls. Finally, when firing your contractor, do it in writing. If you took out a loan with the bank, also notify them in writing. In this letter, include the reason and proof behind the termination, proof that you upheld your side of the contract, and what you're looking to receive (for example, reimbursement).