HGTV's Brian And Mika Kleinschmidt On Finding Decoration Inspiration Online - Exclusive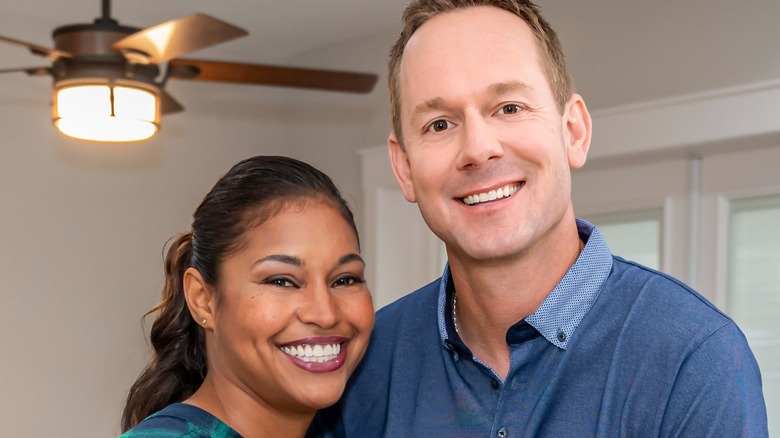 HGTV
For many homeowners, the renovation process can stretch for months or even years. But Brian and Mika Kleinschmidt average 100 days from breaking ground to the final reveal. The couple, who hosts HGTV's "100 Day Dream Home," oversee the building and design process for their clients' future dream homes. "We start the 100-day clock once we break ground," Brian Kleinschmidt explains in an exclusive interview with House Digest. Included in the process of creating a dream home is finding inspiration for how to decorate it.
The couple approaches design with the idea of balancing function and aesthetic in mind. "Brian and I have always focused on, yes, we want it to look pretty, but we also want this to work for the family, and it's something that is going to add value to the home," says Mika. The design process starts with sourcing inspiration from nearby homes to get an idea of the couple's style. But the two have also turned to social media as a way to find inspiration for their future designs, platforms that have become havens for design and décor.
The décor side of social media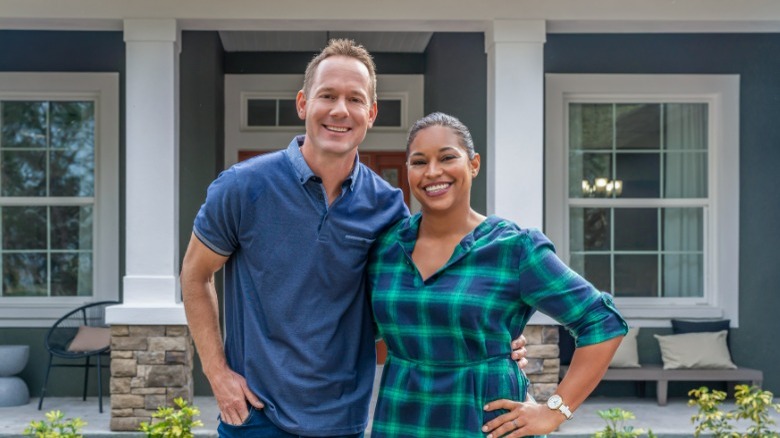 HGTV
Social media platforms, particularly video-driven ones like TikTok, have become a major location where the latest trends and ideas are shared in quick, snappy formats. "We share, not steal," Brian Kleinschmidt says of their time spent sourcing ideas on the platform. 
"We share; we're inspired," Mika Kleinschmidt agrees. "Sometimes, on our show, I take homeowners to houses to get inspiration. I need inspiration as well, to stay up with the trends." For the Kleinschmidts, staying up to date on the trends is a must to ensure they're satisfying their clients. And social media platforms make it easy to see what other designers, home DIYers, and fans are building, creating, and liking.
Home décor content is some of the most popular, with interior designers, both famous and boutique, sharing ideas and trends they're loving by the season. Many people share renter-friendly hacks or how they're decoring their first home. "The beauty of social media these days is how creative the world is and how quickly ideas can go around the world," Brian says. Social media is a great place to see what's trending and get inspiration, even for professionals. "We're not too proud to look at ideas, just like people look at our ideas," he continues. "We're flattered, and I know the people we borrow ideas from are too."
"100 Day Dream Home" airs Fridays at 9 p.m. ET/PT on HGTV.