How Much Does It Cost To Hire A Garden Designer?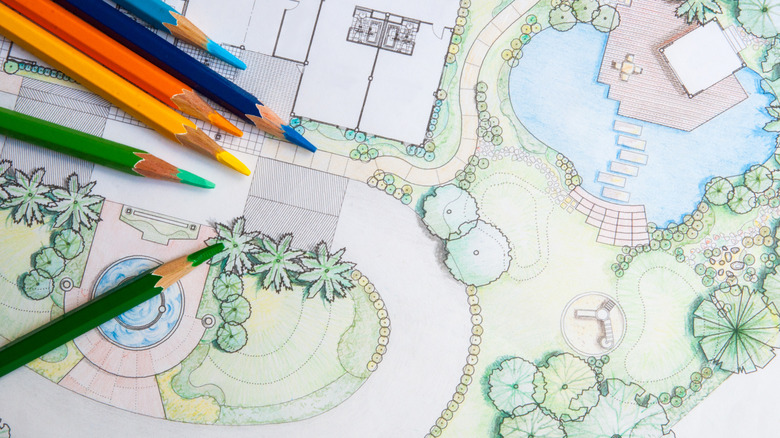 p-jitti/Shutterstock
If you've ever hired a landscaper, you know the cost can vary depending on many factors, like the types of equipment they use and the kinds of services they provide. Hiring a garden designer is a similar endeavor, and knowing what a professional can provide can help you to budget the cost of your garden project. Garden designers are usually trained professionals and may charge anywhere from $80 to $300 per hour, depending on your location and the tasks involved. 
If you're considering hiring a garden designer, you can get a better sense of what services they offer and their fee structure by visiting their website or contacting them via phone or email. They may have a social media account with photos of their finished projects or reviews so you can see what other customers have said about them.
Most garden designers will want to ask you some brief questions about your project before they come in person to look at your space. They want to make sure they're a good fit for the job. For example, if you're looking for someone to help you design an urban vegetable garden, a garden designer who specializes in flower gardens might suggest you hire someone better suited to your needs. Ask the designer if they've worked on projects similar to the one you have in mind. You may also ask them to estimate costs, but usually, they will work within the budget you give them.
What a garden designer can provide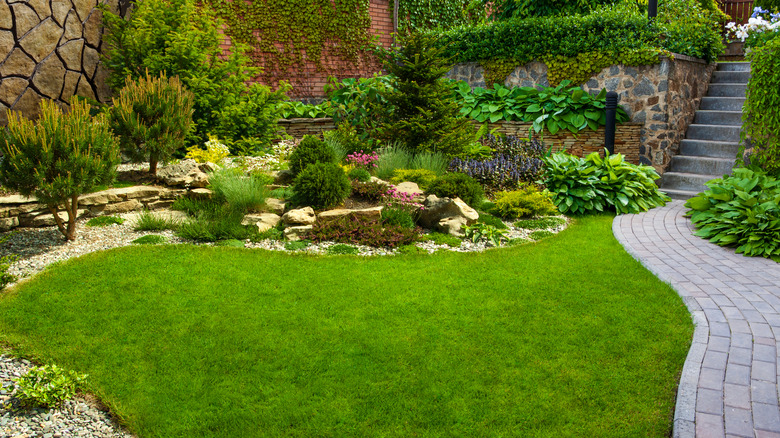 Andrey tiyk/Shutterstock
Garden designers perform a variety of functions. They can act as consultants, discussing your wants and needs and determining how best to fulfill them. They may create drawings or computer-generated renderings. They can help design hardscaping and other structures. They will do research on what plants are best for your garden or how to address a specific issue. Some garden designers maintain their own greenhouse or garden with plants, some work with wholesalers, and some buy plants at retail nurseries: All these factors will also affect the pricing of the project.
Garden designers may or may not be comfortable with offering horticultural advice: Some are trained as landscape designers, some as garden designers, and some as Master Gardeners, while some have all of these qualifications and more. To get a sense of their range and specialties, ask them before you hire them. Most professionals are happy to help you find someone else if they're not the right person for your project.
If you have a complex project in mind, you may want to hire a landscape architect. These professionals are trained in planning and designing large-scale work, such as digging a large water feature, installing a retaining wall, or creating built-in features like tiered beds or stone walkways. They will determine the need for additional labor to install the design and give you the cost estimate upfront. Typically landscape architects cost $25 to over $150 per hour.
Is a garden designer worth the cost?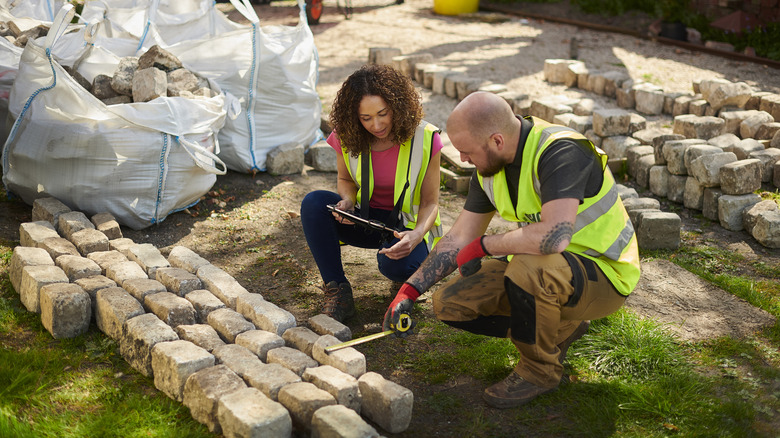 Sturti/Getty Images
There is no question that a garden designer's services will cost more than doing it yourself. It may also cost more than hiring a landscaper or gardener, but you're paying for a professional service that goes beyond mere installation and maintenance. Keep in mind that landscapers may not have the horticultural, architectural, or design knowledge you need for a large garden project and that gardeners may not have access to the types of heavy-duty equipment or resources needed.
You may be able to hire a garden or landscape designer to do only part of your project. Some designers provide design plans that will give you a guide for doing your own installation (or hiring a landscaper or gardener to install it for you). Other garden designers shepherd the entire project, from the initial consult to that final layer of mulch. In your initial consultation, you can ask about different options to work within your budget.
For example, if you're comfortable choosing and installing your own plants but want a professional's help with placement and design, they can provide you with a detailed plan to accomplish your goals. This is a much more cost-effective option, as it saves on labor costs but still gives you access to the designer's talents, professional experience, and resources.