Windy City Rehab's Alison Victoria Is Having Her Best Year Yet - Exclusive Interview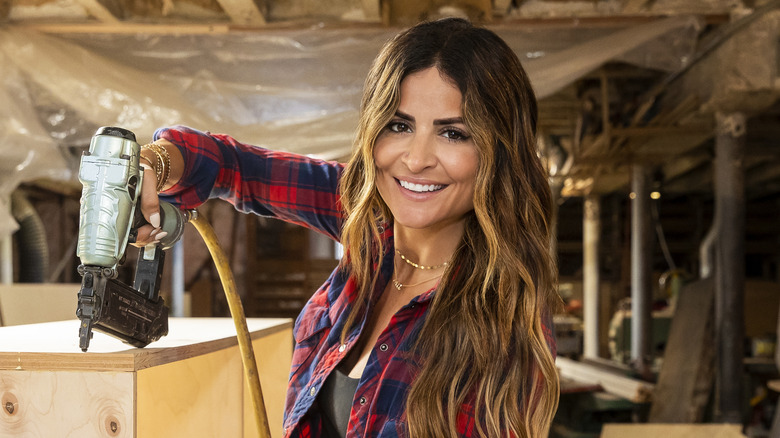 HGTV
Turn on HGTV, and you're sure to see the multi-talented Alison Victoria. This designer and home renovation expert has taken over our television screens these last few years — and she's still only getting started. 
Recently coming off of a Critic's Choice Real TV Award nomination for her series "Ugliest House in America," Victoria has continued to keep herself busy creating beautiful homes. This summer, fans will get access to some of her most personal projects to date in her special "Windy City Rehab: Alison's Dream Home," a new competition series called "Barbie Dreamhouse Challenge," and another round of "Battle on the Beach."
Tonight marks the start of a brand new season of her successful series "Windy City Rehab." This time around, Victoria is inviting audiences in for an up close and personal look at what her life has looked like over the past year as she rediscovers her love for design, and we got an inside look at what the rest of the season holds from the designer herself.
In an exclusive interview with House Digest, Victoria explained why this year has been "such a beautiful time" in her life, detailed her favorite HGTV project to date, and revealed the designer duo that she would love the chance to collaborate with one day.
What we'll get to see this season on Windy City Rehab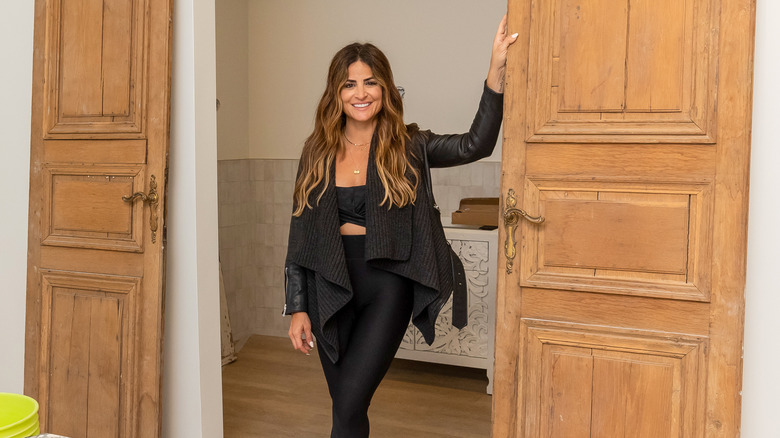 HGTV
What will the new season of "Windy City Rehab" look like compared to what we've seen from you in previous seasons?
This season is a new beginning. It really is. I find myself back in the space of fully being — embracing me, my love for design, and my true love in life, which is design. You get to see me start the season off the exact way it started my life this last year and a half. A year ago today, I was in Paris. I up and left — I said, "Everyone, leave me alone. I need to go figure things out."
I went out to Paris for almost a month. It didn't take long. It took me about a day when I got out there to find my love again. You get to watch me go through all that and then get back into the client game. That's where I started. My career started working with clients, then segued and evolved — just like life in general. We evolve and we shift. Given the way that things are right now with interest rates and the housing market, I've shifted my business back to the client game. I love it. I forgot how much I love it.
Sometimes you have to step away from something to realize how much you love it. That's where you'll see me — back in this role of true designer, designing for very good friends of mine that you'll see throughout the season and with clients that I'm just meeting but that I become friends and family with. [You'll see] the struggle that this business brings onto anyone involved, and then taking that stress off of my clients as much as I can to try to manage a business that I know way better than they do. But you're also watching them go through these highs and lows, and I'm trying to do my best to offset some of those things with my connections in business to help where things may have fallen.
To bring beauty into their spaces, to keep them excited about the job through the design, is a key part of the season. It's like this roller coaster of this business that I show every single minute of. There's enough shows out there that don't show you what really goes down; mine's not one of them. I pride myself on the fact that this might be hard to watch, but this is what people go through all over the world building their dream homes.
How she recommends working through a stressful renovation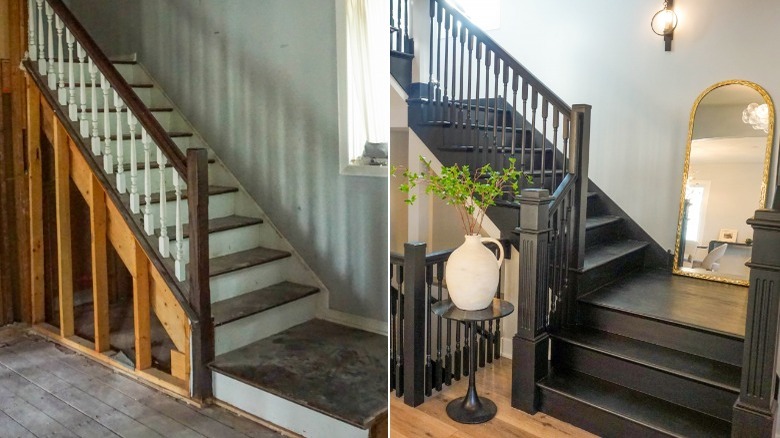 HGTV
What do you recommend that people do when they start feeling burned out from their own renovations?
I try to say, "What can I do? How can we help?" Because that's all you can do, whether it's a client versus yourself. Actually, sometimes it's easier with the client. Sometimes, you don't know how to even listen to yourself.
But given all that I've learned through all of my past experiences, I know that I can handle things better. I know that I can empathize. Empathy is a big part of this season, being able to understand your clients better and to tell them, "Listen, I've been where you are. I don't want you to be there. What can I do to help? How can I help today? What can I take off your plate so you can focus on the things that you have to focus on?" I wish I had someone like that. I wish I had someone doing that for me.
You are going to see a lot of breaking points in this season — a lot of people who feel helpless and terrified, worried financially, and that they're not going to be able to actually do their job anymore or that they can't build their dream home anymore.
The biggest mistakes she sees people make while renovating their homes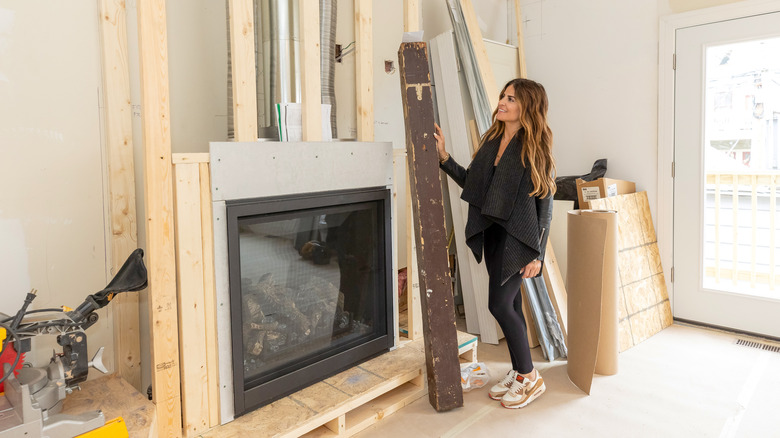 HGTV
Over the years, what's the biggest renovation mistake that you see people making the most?
Hiring the wrong contractor.
[That's] something you see in the very first episode of the new season of "Windy City Rehab."
Yep — it's something that happens all the time in this business. That is why I say, "Do your homework. Ask around. Call five different people that have worked with this person. Ask a million questions about them before you get into bed with a contractor." I hate to say it that way, but as a phrase, that's used. Do not do it the wrong way.
Another big factor is the property that you're renovating. What red flags should someone watch for when purchasing a property that they have hopes to renovate?
Your inspection is really big. When I hear people waiving inspections, it freaks me out. I'm like, "Oh, God." Your inspection report is huge — pay attention. Find out what this is going to cost before you even make an offer, before you close on it. A lot of people can't get inspections before they make an offer. Typically, that process happens after.
But pay attention to those things. Get a contractor in there with you during the inspection. Do you understand what prices are associated with these problems? Understand the comps in the area. Get a realtor friend or your own realtor to tell you, "Hey, even though this is going to be my forever home, I don't want to overspend and be house poor. How do I go into this project spending money the right way so I'm walking into equity and could maybe [refinance] one day?"
This is her most personal project yet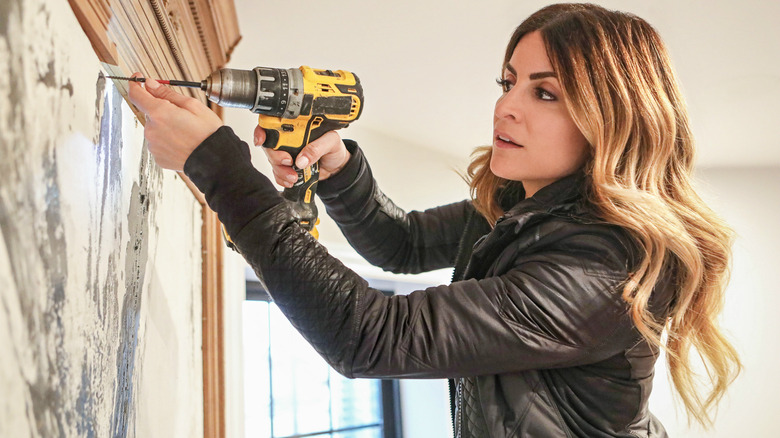 HGTV
This summer, we will also get to see your special "Windy City Rehab: Alison's Dream Home." How is the process of renovating and designing a home for yourself different from working with other clients? What was that experience like for you?
The passion is still the same. The only difference is that you have other people that can help. With my own home, I don't have the clients — I'm the client. With the client, I have the clients. They can help. That's the only difference. I wish there was more, but each project I design as if it's my own.
Which design trends are you loving at the moment?
I'm not a big trend person, I'm sorry to say. Trends, for me ... They don't often last. I like a timeless look.
I'm not a big trend talker. Maybe the color green is a huge part of my design days, but everything else is the same. I tend to keep things timeless and sophisticated. I've never been big into the trend thing, because it doesn't last.
Your renovations have included some amazing features over the years, like indoor greenhouses and amazing wine cellars. Is there anything that you haven't been able to include in a renovation yet that you would love to tackle one day?
No, because anything that I've ever dreamed of is going to be part of my dream home.
That's a good teaser.
I know. I still walk around, and it's still not done yet. I haven't even moved in yet. But I walk around and pinch myself. I'm like, "Oh my God. Is this real? Do I really get to do this, and then I get to live here?" It's pretty cool. My dreams are coming true this year.
When it comes to renovation, you make everything look so easy. Are there still new things that you've been learning about renovating over the years?
I'm always learning. I'm learning every day. When I stop learning, I'll probably stop designing. Every single day, I learn something new.
On collaborating with other famous designers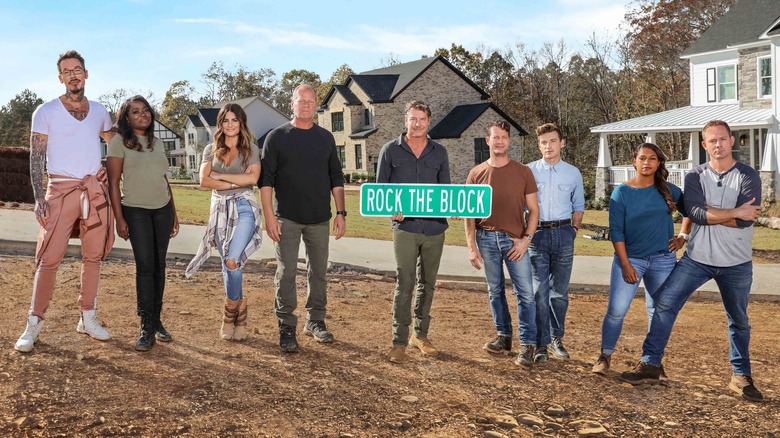 HGTV
This summer, we'll also get to see you create a life-sized version of Barbie's Dreamhouse, which is many of our childhood dreams. What was it like working on "Barbie Dreamhouse Challenge"?
It was my favorite project outside of my own home, and my favorite project I've ever been a part of with this network — because like you said, it's every one of our dreams. I was living it while designing my own dream home, while designing all my clients' homes. All this stuff was happening at the same time.
It's like: Imagine. In your wildest dreams, when you're a little girl or a little boy or whatever ... My first client was Barbie. That was my first house I ever designed, my Barbie Dreamhome — moving furniture around, space planning, accessorizing, and seeing how she would live in the space.
I see myself as this little girl who's now living her dream of being part of a build like Barbie Dreamhouse. Then, I'm a grown-up girl designing her own dream house at the same time. It is and has been such a beautiful time in my life. It's crazy.
You've worked with so many other HGTV designers over the years. Is there another HGTV star you haven't had the chance to work with yet that you would love to collaborate with one day?
I would love to collaborate with Nate [Berkus] and Jeremiah [Brent]. Oh my God — those boys are everything. I'm in awe of them constantly. I got to work with them on "Rock the Block"; they were right next door to me. I would look at all their stuff coming in, the materials, and I was drooling.
A brand new season of "Windy City Rehab" premieres Tuesday, May 23 at 9:00 p.m. ET/PT on HGTV.
This interview has been edited for clarity.