HGTV's Christina On The Coast Returns With A Catchy Kitchen Renovation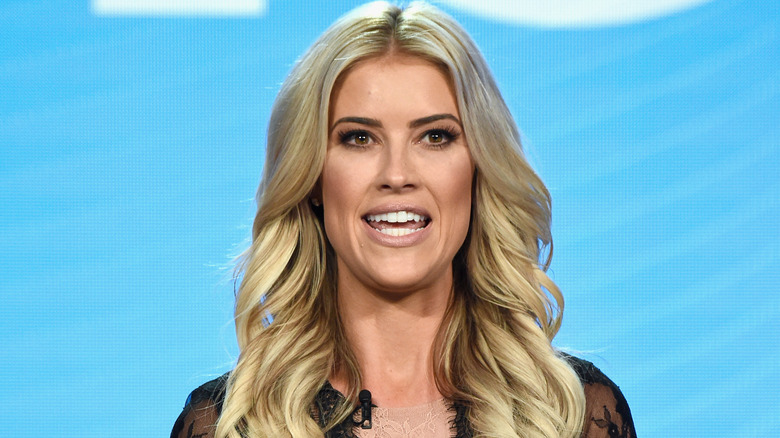 Amanda Edwards/Getty Images
Season 5 of the HGTV show "Christina on the Coast" premiered in December 2022 with four episodes. The first episode showcased a short tour of Christina Hall and her husband Josh's coastal home, followed by a full kitchen remodel for a client. However, after four episodes, they took a break from the season to focus on Christina Hall's other HGTV show, "Christina in the Country."
If you've been waiting to see more of "Christina on the Coast," you're in luck — 11 new episodes will be released beginning on Thursday, June 29 at 9 p.m. EST, and you can tune in to watch either on HGTV or HBO Max. One of the most interesting renovations to look forward to is Christina and Josh's own kitchen remodel in their new, multi-million dollar home. As anyone who has had a renovation completed before knows, it can be a stressful process, which is why the family hired a pet whisperer to make sure their dog Cash isn't feeling too overwhelmed.
More details on the upcoming episodes
In future episodes of Season 5, Christina Hall will assist her friend, Cassie, in arranging her daughter's first birthday party, so expect to see some behind-the-scenes party planning. Of course, there will also be plenty of renovations for clients as well, including a kitchen remodel (above), a modern fireplace update, and a new indoor-outdoor entertaining space. She will also transform an old tabletop heirloom into a bar top, so the family can continue using their cherished piece in a new way. You can also expect to see Christina bring in some of her signature elements, which include bohemian light fixtures, classic tiles, and shiplap walls.
As Hall says (per HGTV), "I love working with clients to create beautiful spaces they love to live in. It's all about making life better, and I'm looking forward to the great things ahead." At the same time, she also knows how to mix modern farmhouse vibes and California coastal elements together, and she will continue to do so in Season 5. The episodes will be released throughout the summer on every Thursday at 9 p.m. EST.