Here's How HGTV's Jenn Todryk Makes The Most Of Pony Wall Renovations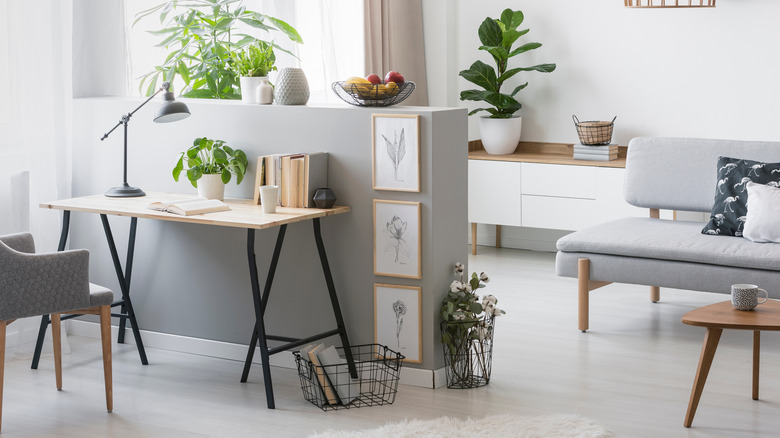 Every home has details and character that make it unique. However, at times those details may get in the way of the vision for the interior of your home. Details like pony walls, also known as half walls, can get in the way if, for example, you want to have an open-concept living space. With features like this, there is a good chance that they're load-bearing, which means they're helping to hold the weight of the above floor or the roof.
Removing these structures can often be a costly endeavor, which includes removing the wall and adding a support beam. Load-bearing wall and column removal can run between $1,000 and $10,000, and adding a beam can range from $100 to $400 per foot. Jenn Todryk from HGTV's "No Demo Reno" makes it a point to work with the structural aspects of the house instead of taking them out. When it comes to pony walls, she likes to add a countertop to make the space more functional, per HGTV. Not only does it save you money, but it also creates a new and useful area on the floorplan.
Potential in pony walls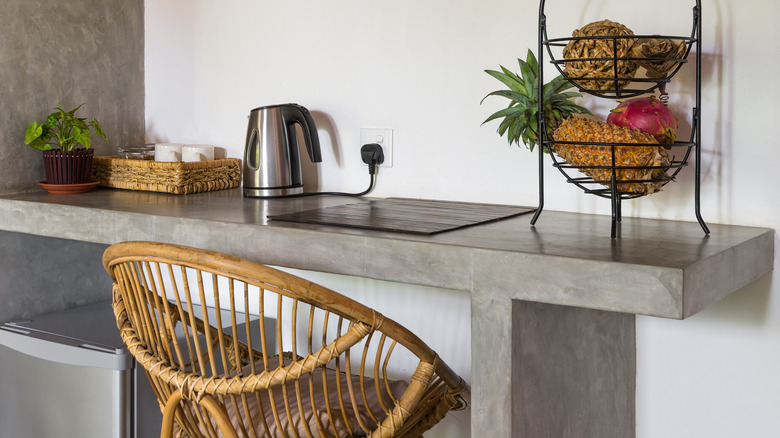 Scaliger/Getty Images
Those half walls can create separation within an open room. However, they can also impact the flow of the floor plan and can ruin the look of an open and airy space. Jenn Todryk sees the potential in these halfways and prioritizes the function of their removal. According to HGTV, Todryk often adds countertops to turn the half wall into another surface. In the kitchen, this can serve as a casual dining area, a bar, or a place to serve food. In a living room, adding a surface to a half wall could transform it into a work area or a place where kids can do homework or crafts.
You can also make it into a built-in bookcase to store books, knickknacks, and other decorative objects. Another idea is to slather a coat of contrasting paint on your pony wall to create interest and dimension in the space. Todryk's innovation is all about working with the space you have and getting creative to make it work for you.