Are Open-Concept Floor Plans Going Out Of Style?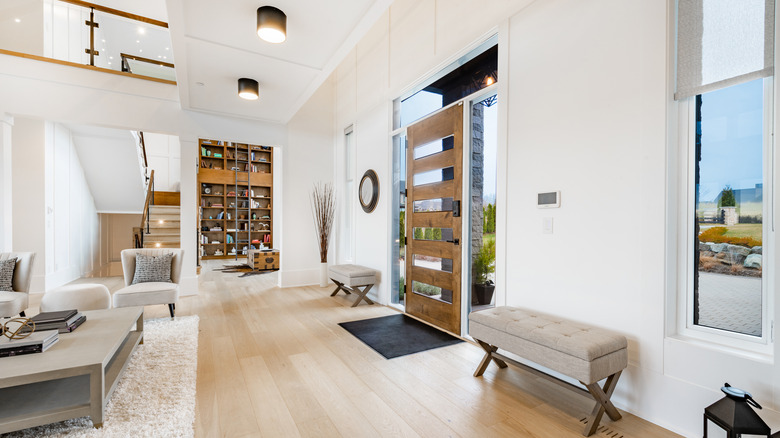 Sheila Say/Shutterstock
The open-concept floor plan is a product of changing times in American social history and construction technology. According to The Old-House Journal, around the start of the 20th century, building materials had advanced enough to allow for a shift in how load-bearing walls were placed throughout a home, and central heating and cooling meant that rooms no longer required individual considerations for environmental comfort.
Similarly, the social norms changed around this point, leading adult members of family units to spend more time actively engaged in routine household maintenance tasks. A layout change was inevitable, given these unique conditions, and an interior space that provided a more versatile and easy-flowing movement throughout the property became the standard rather than the exception to the interior and physical design of newly built properties across the United States.
Yet, for all the positivity that open-concept floor plans have brought about through their heyday (e.g., natural light enhancement, sightline optimization, and entertainment maximization, per New Home Source), the open-concept style has begun to fade from popularity in recent years.
There are many reasons why a homeowner might want to run away from the open-concept design, but a number of opportunities for enjoyment and personal fulfillment can be unlocked with this type of property as well. The truth is, is that this floor plan can be highly beneficial for some families and a scourge to others.
The view of open floor plans shifted with the pandemic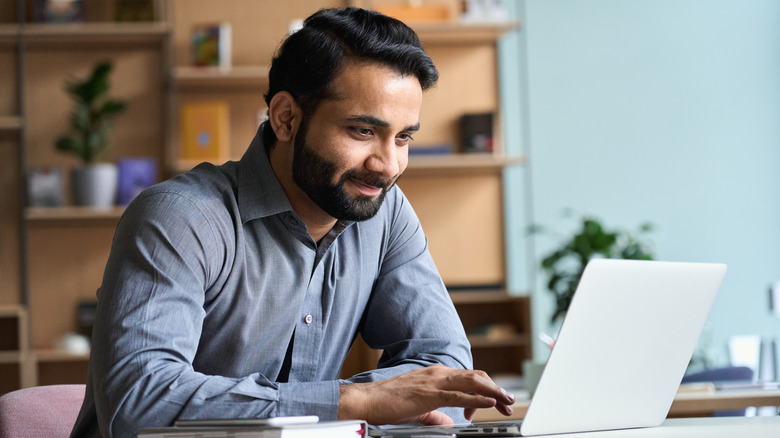 Ground Picture/Shutterstock
One direct influence on the way that people are interacting with and enjoying their homes has been the coronavirus pandemic. With millions of people suddenly working from home, the noises and distractions that can easily amass throughout an open and airy home have turned many off of the open floor plan design, according to Martha Stewart.
These interconnected rooms are fantastic for perpetuating a seamless living experience that fuses discreet spaces together into a communal setting. In some cases, this is the perfect tool for building strong family units and promoting enhanced light and airflow throughout the home to augment a warm and welcoming environment with the trappings of a healthy living space. Yet, this has changed in light of a newly stress-infused climate of work and study at home.
The current climate has placed a unique strain on the value and utility of open-concept floor plans, and it's forced many homeowners to rethink the use of this type of living space for their own families and needs, explaining why for some, this type of floor plan has gone out of style.
Open-concept homes still offer a number of pros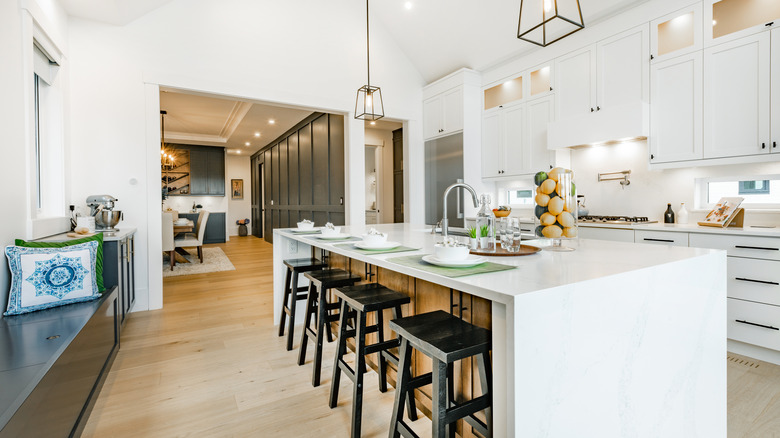 Sheila Say/Shutterstock
However, for other homeowners, even in the face of great difficulty in focus and task completion, they're doubling down on the aesthetic and lifestyle value that an open floor plan provides. As HGTV notes, an open-concept floor plan creates openness and a light feeling that flows throughout a home, making them great for parents of young children and for homeowners who don't want to lose the magic of a property that feels spacious.
While a property that relies heavily on room separation may be beneficial for people who are spending more time than ever at home, or want the option to close off living spaces that might not be clean or tidy, the open concept remains a staple feature in the construction of new properties all around the country (via HGTV and Extra Space Storage).
While the open-concept floor plan has seen some setbacks in popularity as a result of shifting social realities (in the same way that social changes brought rise to the layout), the concept remains a strong option for many different types of homeowners and for the housing industry as a whole, doesn't look to be going out of style at all.