The Genius Sink Upgrade Hilary Farr Swears By For A Shared Bathroom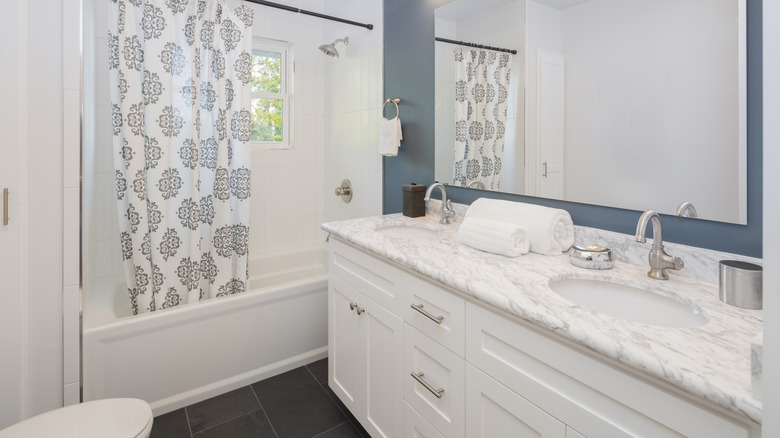 BondRocketImages/Shutterstock
Having enough space in the bathroom can become an inconvenience for many. However, when a family includes several children, a less-than-ideal bathroom design can also be the source of anger and tantrums. Hilary Farr, a Canadian designer and co-host of HGTV's "Love It or List It," has some ideas for getting the most out of a bathroom. In Season 1, Episode 8 of her first solo show, "Tough Love with Hilary Farr," three children can't get along when they have to share a double sink. Luckily, the seasoned designer is able to offer a quick and budget-friendly fix. Rather than keeping a traditional vanity in the bathroom, she replaces it with a trough-style sink that includes three faucets.
This replacement is enough to create ample room for everyone to get ready in the morning and cuts down on sibling squabbles. "I really wanted to be able to solve this issue, and I think it works," Farr explains (via Realtor.com). "It's also not breaking the bank."
Another bathroom tip from Tough Love with Hilary Farr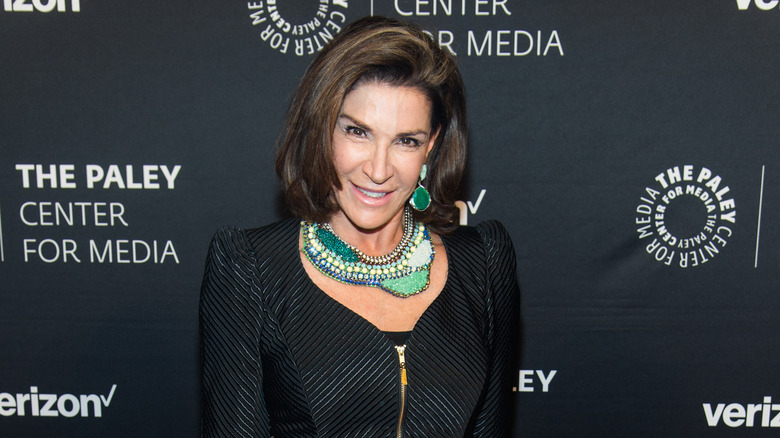 Mark Sagliocco/Getty Images
In the same episode, the HGTV host demonstrates how to make a bathroom look and feel new without having to replace everything by reglazing the wall tiles instead of installing new ones. With a budget of only $100,000, Farr had to be savvy while renovating this house, and her tile upgrade worked wonders. Not only did she save the homeowners a lot of money, she expertly revamped the dingy bathroom. However, she also opted to refresh the flooring with a high-quality vinyl option — another choice that looks amazing without breaking the bank.
If you're having trouble making room in a shared bathroom or want to love the look of this space again, follow Farr's tips and try installing a trough sink, reglazing your tiles, or adding a fresh coat of paint. While there is currently only one season of "Tough Love with Hilary Farr," the HGTV star has more in store for viewers. In November, Farr began filming Season 2 of the well-received show, so more helpful renovation and design tips are yet to come.