Is Lowe's Rebate Program Worth Your Time?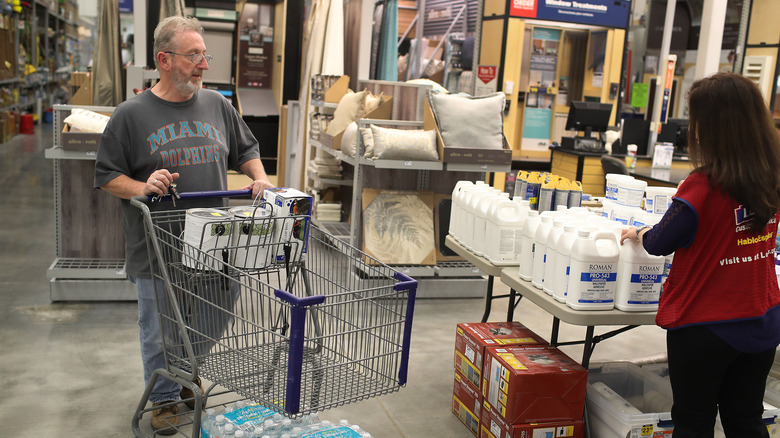 Joe Raedle/Getty Images
Renovations and repairs on your home can get pretty pricey. Rebates can be a great way to put some of that cash back into your pockets. You'll find thousands of rebates for appliances and other items to improve your home in the Lowe's Rebate Center. But is the store's rebate program valuable and worth your time?
Customers will get discounts paid back to them on in-store and online purchases when their rebate is processed and approved, which can take anywhere from six to eight weeks for mailed-in and emailed rebates. Rebates come in the form of a prepaid debit card or a gift card. You'll get the most savings when buying multiple appliances in a manufacturer's set. Single high-value items can score you a few hundred bucks.
You can search for discounts in Lowe's online Rebate Center before you purchase so you can compare product offers with regular-priced appliances. You may find that the rebate doesn't offer as much savings as you would get when buying a product that isn't offering a rebate, especially if you're looking for just one item. Some reviewers online, however, didn't have great things to say about the program and weren't successful in obtaining rebates. But since requesting a rebate can be done online and the process seemingly isn't that difficult, you might as well try to apply for the savings offered through rebates from Lowe's. So is the program worth it?
Pros of Lowe's rebate program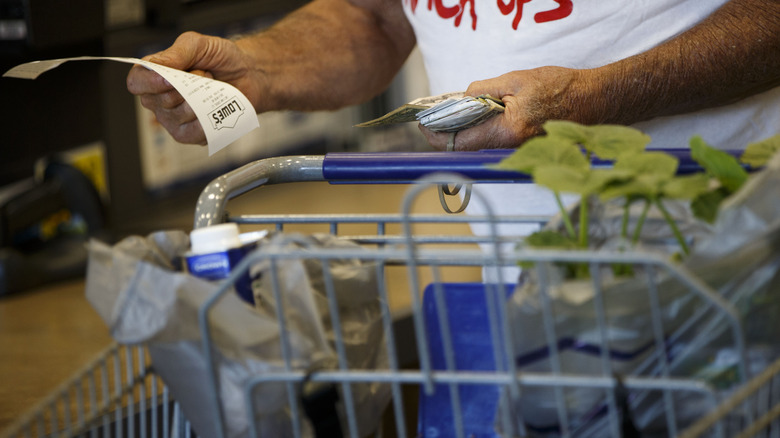 Bloomberg/Getty Images
Lowe's rebate program can save you money. Offers found in its Rebate Center will land you anywhere from over $100 to $4,000. You can also get back the price you spent on the installation of certain products, if you spend $599 or more on the appliance and then opt for Lowe's Basic Installation. In addition to being able to save money on installations, the company has a website that makes the shopping and rebate process simple. The site allows you to search for rebates via products by type or brand, which really comes in handy when you're comparing prices while shopping around.
You can find a rebate form in-store or online. The rebate can be submitted via mail or through the company's online portal with the information found on your receipt. Online submissions are fulfilled faster. The company's website lets you track your rebate status even if you mailed the rebate in. You'll also find other offers on the website like a free extended one-year warranty, tax credits, manufacturer rebates, and incentives from your energy provider. But each rebate comes with a series of conditions, so make sure you read the fine print before trying to get a discount back from your purchase or installation.
Cons of Lowe's rebate program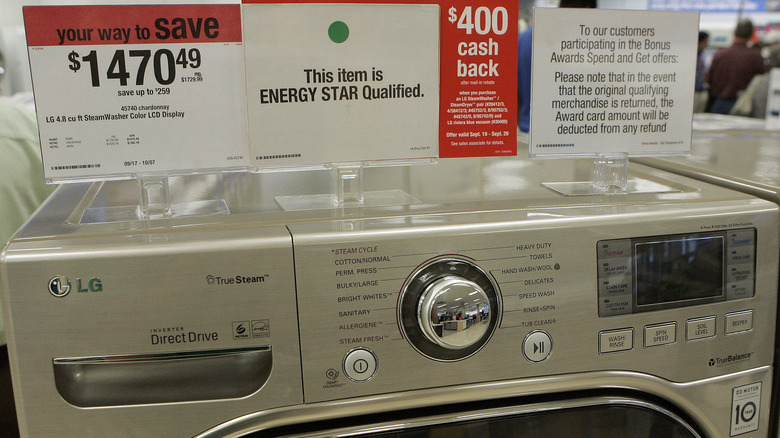 Frank Polich/Getty Images
Savings aren't as ample as they seem. Though the main rebate search page shows that there are up to or over $4,000 in rebates, when you click on the details you find that you can also get as little as $400. Some of these high savings can also only be achieved through the combination of multiple offers that add up to the amount shown on the main page.
Some rebates also require you to buy up to four approved products to get the discount. So you'll mostly only benefit from big savings if you're engaging in a large costly project.
It also takes a long time to get your rebate approved — nearly two months at the longest. If your rebate is approved, it comes in the form of a prepaid debit card or gift card. This can be a letdown if you were hoping for a check. Lowe's also has some unfavorable reviews about their program with customers on Reddit saying that their rebate was approved via email but they never got it. Others claim that their rebate was rejected after staff and in-store signs confirmed the product they bought was eligible, only to learn later that the rebate was for purchasing two items, not one. The program might save you money, but some customers have also found it to be unreliable.