The Benefit Of Installing Grasscloth Wallpaper, According To Nate Berkus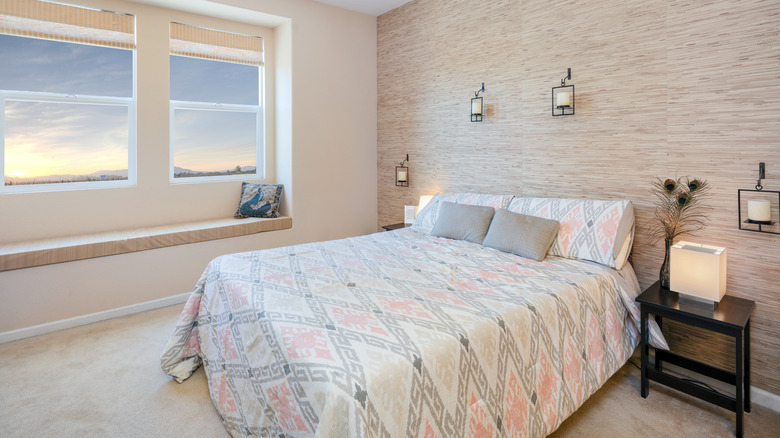 BondRocketImages/Shutterstock
Wallpaper often gets a bad rep. Some think it's old-fashioned, while others don't want to bother with the application. But if you fall into the naysayer camp, you might want to rethink things. It's a wonderful way to add color, print, and personality to a room. And for famed HGTV personality Nate Berkus, it's also a great way to add texture. That's why he recommends grasscloth wallpaper above anything else.
When The Washington Post asked Berkus if he had any tips on how to add some natural texture to a room, his response was grasscloth. "I still find myself reaching for grasscloth or abaca wall coverings to add texture to a space," he said. "I love a highly textured wall, I love how it contrasts with the trim in a room."
If you've never heard of grasscloth, it's exactly as it sounds. It's a type of fabric made from natural plant fibers such as sisal or seagrass. These fibers are tightly woven together to create a subtly textured canvas, which in turn, will add some dimension to your room.
The pros of grasscloth
If you're considering taking Berkus' advice, then you're in good company. Grasscloth is a classic design due to its natural and neutral aesthetic. Much like how plants never go out of fashion, grasscloth has a relatively timeless appeal. It instantly adds dimension to a room due to its rough texture, and acts as a great contrast in both minimalist and maximalist spaces. Much like how velvet can add a pop of interest to a room due to its tactile quality, so can grasscloth. 
In terms of performance, one of the biggest perks of grasscloth is that it helps regulate a room's humidity and noise levels. That's because it's naturally absorbent, meaning it will take on any moisture in a room. (Keeping that in mind, it's not a good choice for bathrooms. But we'll get to that in a moment.) That same quality makes it also a good sound insulator. TV noise won't travel as much through the space and to the rest of the house.
The cons of grasscloth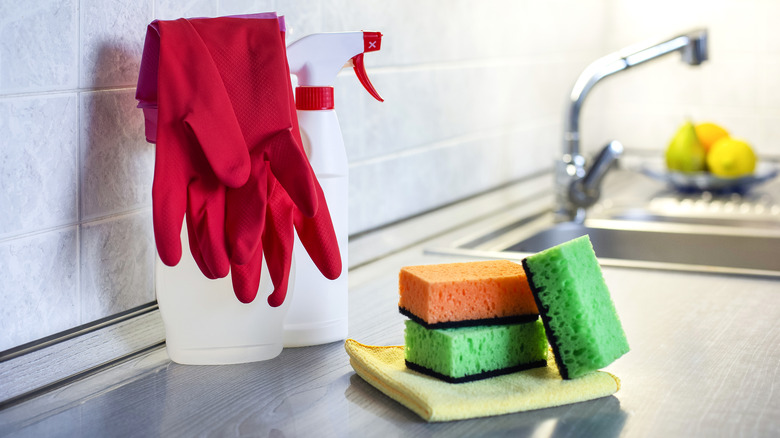 Yermakova Iryna/Shutterstock
There are a few cons associated with grasscloth that you should take into account before buying a roll. Its biggest disadvantage is that it doesn't mix well with water, making it a bit high maintenance. A rogue splatter will likely leave a watermark, so it's not the best pick for bathrooms or near kitchen sinks. It also needs to be vacuumed rather than washed for that reason. Using a damp sponge or liquid cleaning products can discolor it.
It's also hard to repair since it doesn't patch well. Due to its natural nature, you aren't guaranteed the same weave and color in a roll. So if you need to create a patch over a tear, it will likely not match the existing panel.
Grasscloth is also a bit of a luxury item, making it more expensive than regular printed wallpaper. You can expect to pay anywhere between $50 to $550, depending on the quality, amount, and brand. Keep these things in mind before grabbing a roll, but if you're looking for something that adds instant interest to your walls, you can't go wrong with Berkus' suggestion!