Arie Luyendek Jr. Shares The Best Way To Secure Fragile Items During A Move - Exclusive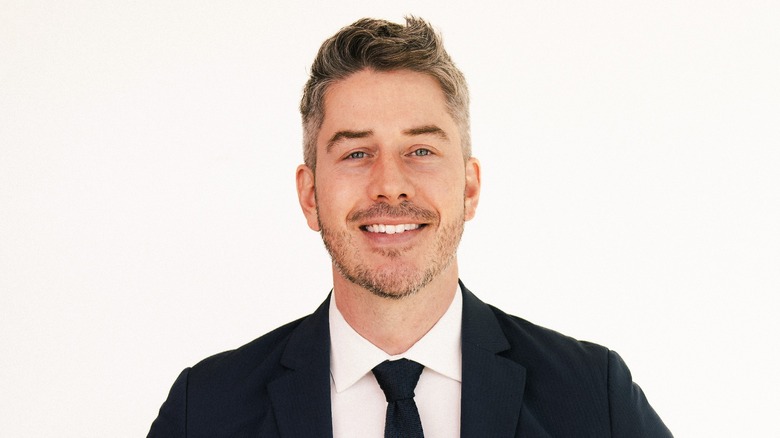 Tanner Blackburn
Packing and moving is a stressful process, but using the right tools can make the job easier. Focusing on packing strategically in the beginning can ensure the moving and the unpacking process both move smoothly. A concern most people have about moving is ensuring that the most fragile items will make it safely from the old home to the new one. That's where the right tools come in. Arie Luyendek Jr., though known for being The Bachelor, has been a real estate expert in the industry for over 20 years. He has some personal experience with moving as well.
Luyendek has partnered with Scotch Brand to share the products that help simplify a move and give people peace of mind that their most fragile and beloved objects will make it in one piece. "I helped my dad move last week," Luyendek tells House Digest in an exclusive interview. "He was moving all of his memorabilia because he used to race cars for a living. He moved it all to my house, and there [were] some really irreplaceable things in there." The product from Scotch that he used for the move protected all of his father's irreplaceable items better than the standard plastic products many people typically use during a move.
Strategic packing goes a long way
The right strategy, along with the right products, will ensure a successful move. "I always start with the most fragile things first, making sure that those are super safe," Aerie Luyendek explains.
The right packing material goes a long way. "[There is] the Cushion Lock [from Scotch], which is the protective wrap," Luyendek says. "That is pretty cool because it replaces the plastic products that you normally use. It wraps around the fragile items. You don't need any tape or scissors. Because it's a honeycomb shape, it protects your items and it clings to itself so you don't really need anything. You just tear it off. It's a space saver, too, so you can fit a lot inside of a box."
When it comes to actually packing them in boxes, you want to ensure you're not overpacking the box, which can lead to excess weight that might put unnecessary pressure on items. Use extra packing material to cushion and fill the space so the items aren't moving around too much. In the end, label the boxes to be sure they're being handled with care. "[T]he Cushion Lock is going to replace any plastic products. It's really cool because of the honeycomb pattern. It wraps within itself and it really does keep a protective layer, and you can fit more in a box. That is my go-to for protecting fragile items."
Scotch moving products can uncomplicate your move. Check out their range of products before you settle into your new home.