HGTV Star Nate Berkus Reveals His Bedroom Design No-No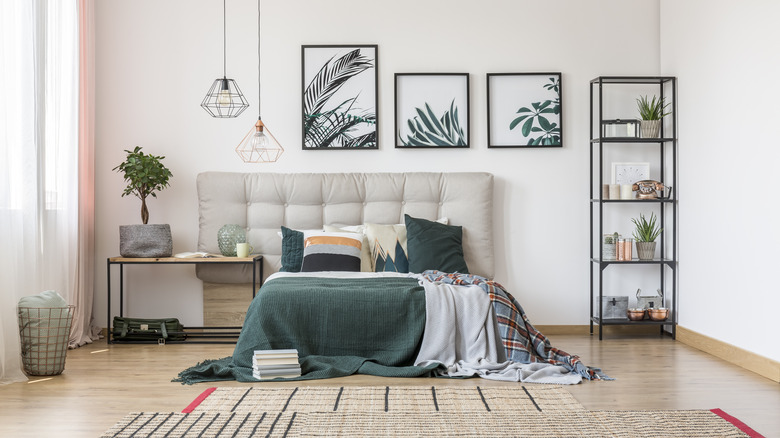 Katarzynabialasiewicz/Getty Images
According to designer and HGTV star Nate Berkus, symmetry is out. Say goodbye to scouring the aisles of HomeGoods for two of the same lamps for your matching bedside tables and embrace your inner rebel with a cause — uniqueness! Symmetry used to be the designated ruler of the snooze domain, but now it's been dethroned by the quirky coolness of unique pieces. Allow yourself to design your space without feeling the pressure of having everything match perfectly, whether that be colors, wood grains, or furniture pieces. On his blog, Berkus states, "It's important how we feel in our homes, because feeling good makes us more gracious."
No longer confined to the shackles of perfectly matched nightstands or boringly balanced bed linens, trends are pointing distinctly to individuality. Pair vintage finds with modern pieces: an avant-garde lamp sharing space with a repurposed trunk that's seen a century's worth of adventures. So, toss aside the rulebook, let your creativity run wild, and let your bedroom become a gallery of self-expression. It's time to let your sleep space strut its stuff with the confidence of being fashion-forward!
Restyling an overly symmetrical bedroom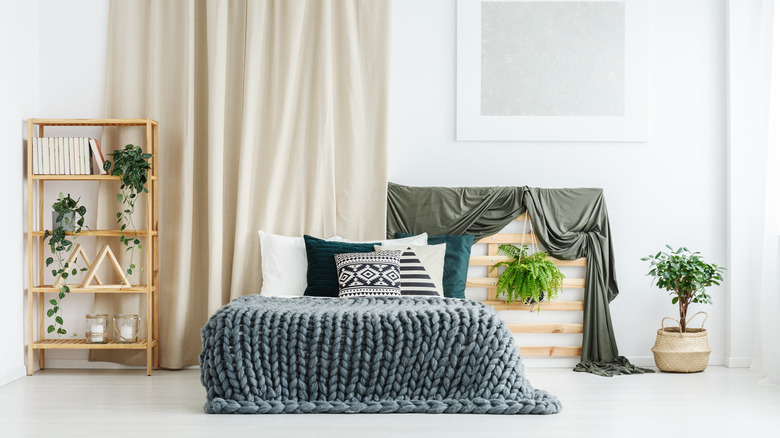 Katarzynabialasiewicz/Getty Images
If your bedroom feels like it's overly symmetrical, fear not! Injecting new life into your overly balanced bedroom is simple. Start by shuffling up your furniture. Place your bed off-center or at a diagonal angle to create visual interest. Pair it with unmatched unconventional nightstands such as a stack of books or a sculptural piece. Bid farewell to matching sets by blending different patterns, textures, and colors for your bedding ensemble and furniture. According to In Kansas City, Nate Berkus believes, "You need to mix in old things or used things and things with patina and character and age so that the room and the space feels assembled over time."
Don't be afraid to ditch the predictable duo of wall art and adopt an eccentric gallery wall with various-sized frames, showcasing a blend of artwork, photos, and unique items. Hanging décor at varying heights and angles disrupts the rigid symmetry of a bland room. Break free from matching bedside lamps, opting for mismatched lighting that possesses individual charm. A wall-mounted sconce or a pendant light on one side can also add an asymmetrical touch. Finally, consider an accent wall. Paint or wallpaper a single wall in a bold hue or pattern to create an eye-catching focal point to draw attention away from the symmetrical balance and add a splash of personality. By incorporating some of these ideas, you'll transform your overly symmetrical bedroom into a vibrant, personality-packed haven that's delightfully off-kilter and undeniably yours.