Experts Are Loving This Summery Red Paint Color In 2023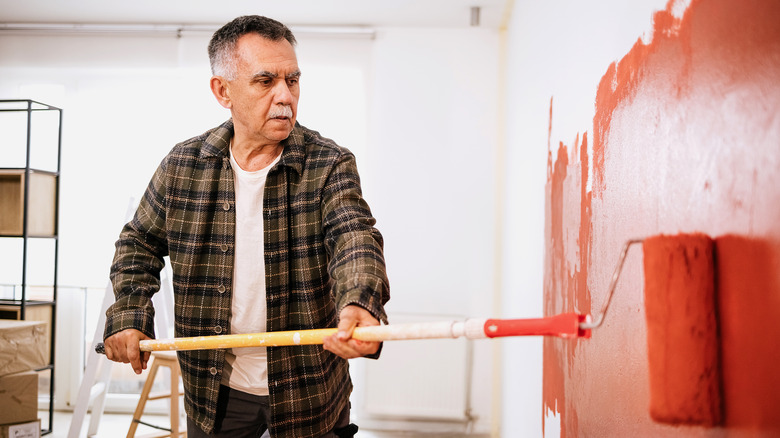 Stefanikolic/Getty Images
Nothing says refreshing like a juicy tomato, so it's only natural that design experts are calling bold tomato red one of the paint color trends of 2023. Naturally associated with heat due to their use in salads and their vibrant color, tomatoes have long had a place in the kitchen. Now, it's time to transfer them to your living room. "Tomato red is a vibrant and energetic color that demands attention. It's a bold choice full of life and vitality. However, like any strong flavor, it should be used thoughtfully to avoid overwhelming a space," interior designer Sean Phillips told Homes & Gardens.
Much like any bright color, tomato red definitely has a place in your home's color palette. However, you may have to think about where and how you add it. Red symbolizes energy and passion, so perhaps avoid using it in rooms that you want to exude calm energy, such as bedrooms. Still, red does match with neutrals particularly well, bringing in a pop of color without being too obnoxious. We've gathered up a few ways that you can incorporate the stunning shade into your home below.
Don't be afraid to choose vibrant pieces that naturally draw attention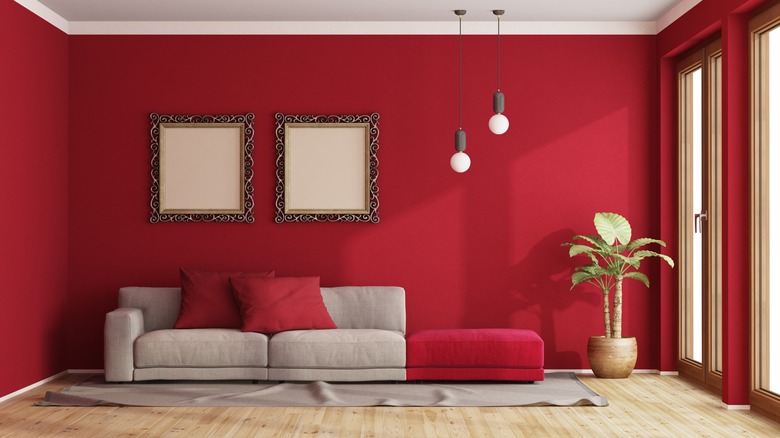 Archideaphoto/Getty Images
Designer Sean Phillips recommends keeping tomato red as an accent shade in your color palette. "Consider using it (tomato red) to highlight modern shapes in your design or to add a pop of color in a larger room," he shared with Homes & Gardens. You can paint a wall tomato red if you want to really make a splash, but keep your furniture neutral if you do this to prevent the room from looking too visually overwhelming. An accent piece like a red armchair is much easier to incorporate and can be swapped out in the future if you change your mind.
Not just for living rooms, tomato red is also a good paint color for small spaces and will transform them from dull to chic. A tomato red accent wall would be an excellent addition to your bathroom, though we do recommend balancing things out by painting the rest of the walls a light color. "Our homes are a manifestation of our lifestyles, both real and aspirational. Modeling our interiors after something with as much zest for life as the tomato reminds us that living should be fun and full of light," shared Homes & Gardens editor Jenifer Ebert. With this in mind, have fun with decorating and add splashes of tomato red with vases, candles, cushions, and more.