HGTV's Christina Hall Can't Stand One Old Home Feature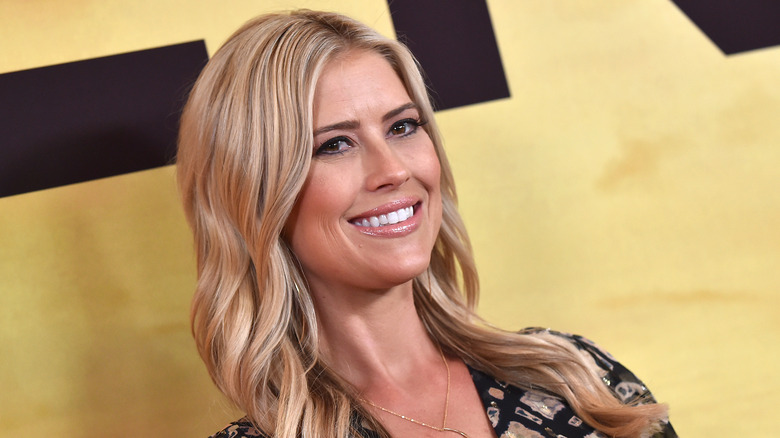 DFree/Shutterstock
HGTV host Christina Hall from "Christina on the Coast" is known for her stylish suggestions that make your home both livable and beautiful at the same time. Her advice on transforming spaces runs the gamut from simple decluttering and a fresh coat of paint, to more involved solutions that have a tremendous and instant impact on your environment. Hall recently told Distractify that one major, necessary change in any older home is swapping out shabby and stained carpet for newer floor coverings — a change that may seem daunting as a DIY, but can be easier than you think.
Carpet, though it may begin plush and luxurious, shows its age and use perhaps more than any other flooring type, often becoming snagged, stained, and worn out due to foot traffic and spilled food or drinks. In addition, environmental factors, like sunlight, pets, and smoking, can fade and discolor carpet, as well as make it harbor allergens you might not know are there. Replacing your old and worn carpet with something new will make your home not only more attractive, but healthier too.
When to replace your carpet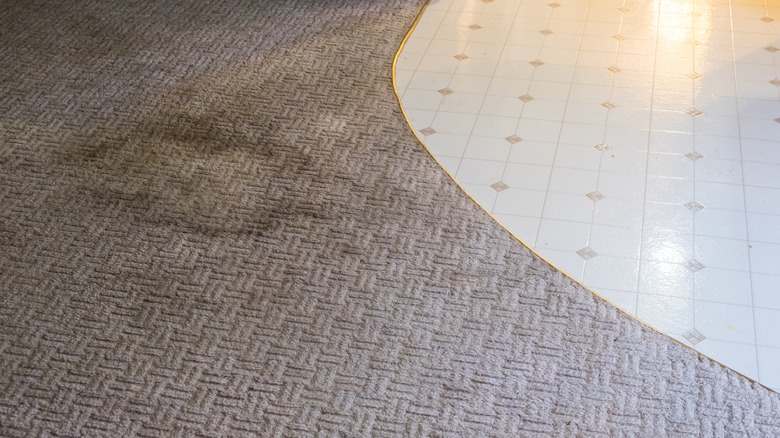 Joshuaraineyphotography/Getty Images
Christina Hall says that, while carpet installation was once the domain of professionals and lengthy home improvement projects, the number of YouTube and online tutorials on how to install carpet make this once arduous task much easier to master and more budget-friendly. "If I can do it, anyone can do it," Hall tells Distractify.
When is it a good idea to replace the carpet in your home? Hall suggests a change if it exhibits stains or signs of wear. Carpet generally has a lifespan of anywhere from 5-15 years, depending on its quality and where in your home it is. Even if your carpet looks fine at first glance, there may also be other factors — like smells, allergens, and general fading from sunlight — to consider when evaluating its overall condition. If you notice wrinkles in how the carpet lays on the floor, it could also be evidence of the padding starting to go. Cleaning the carpet regularly will extend its lifespan, but if the carpet is over 20 years old, it may be time for a change.