Fixer Upper's Joanna Gaines Admits To Her Biggest Paint Mistake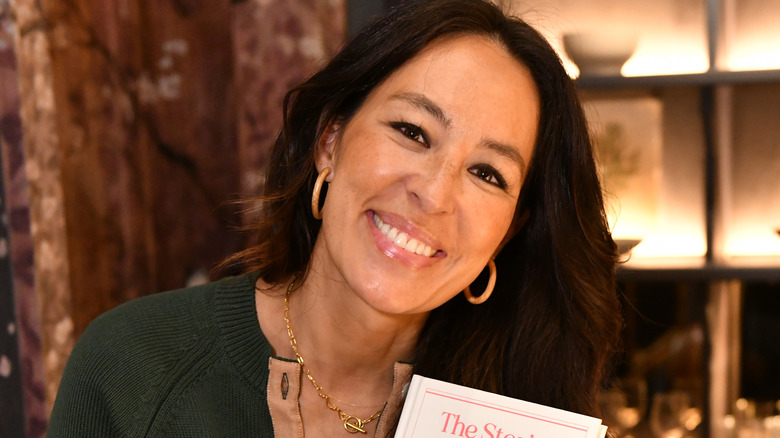 Craig Barritt/Getty Images
Even the experts make mistakes from time to time, especially when starting out. After all, everyone has got to start somewhere and HGTV star Joanna Gaines of "Fixer Upper" is no exception. Gaines was asked to reveal one of her most memorable faux pas during a 2016 Facebook Live chat and spilled the beans on her biggest design fail. She talked about the time she accidentally painted her house bright yellow. 
As a fledgling home designer, Gaines struggled with finding creative ideas to leave her own personal mark. So, she decided to be bold and paint her house yellow in an effort to "spread her wings." She imagined that the house would be a pale buttercream color. But that's not what she saw when she arrived back home after the paint job had been completed.
Gaines said when she first saw the house, "It was neon." She also joked that she saw the disapproving looks of her neighbors. Thankfully, this was her own home and not a client. However, the mistake was a costly one. She admittedly shed a few tears after realizing that $11,000 of her $20,000 had been eaten up, and the rest of the budget would have to be spent repainting the home to make up for her error. 
How to avoid painting your house the wrong color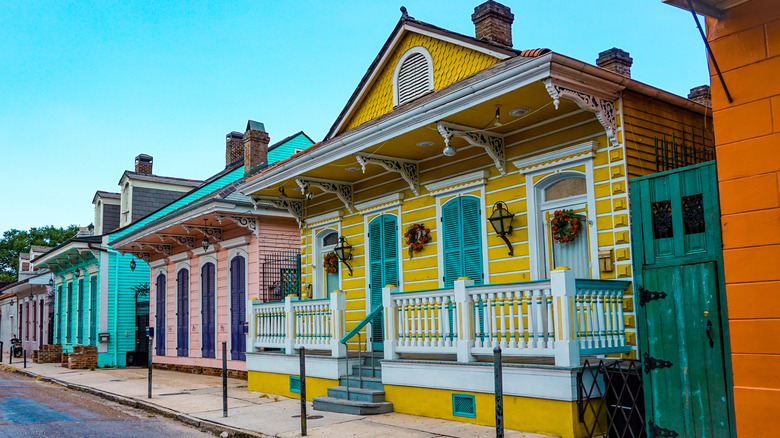 Ellie-Rose Cousins/Shutterstock
Gaines' number one tip for avoiding this kind of high-priced mistake is to not rely on the tiny swatches of paint that you get from the store. She instead makes sure to directly paint a small area of the exterior to make sure she likes the color before painting the whole house with it. You can ask the paint store for a sample that you can test out at home before you buy or start painting. 
You'll also want to test out what the paint color looks like in natural and artificial light, at night, and during the day. Your paint color can even look different during certain times of the day. So, check to see what your painted test area looks like as the sun changes position in the sky throughout the day.
You should also consider how your chosen paint color will go with its surroundings, such as if your exterior has brick or stone trim or the color of the house next door. While you might fall in love with your swatch, it could completely clash with the brick siding on the lower half of your house or your neighbor's bright red facade. Use a color wheel to help find the perfect match or ask the experts at the paint store for advice.