The Kitchen Renovation Step That Might Cost More Than It's Worth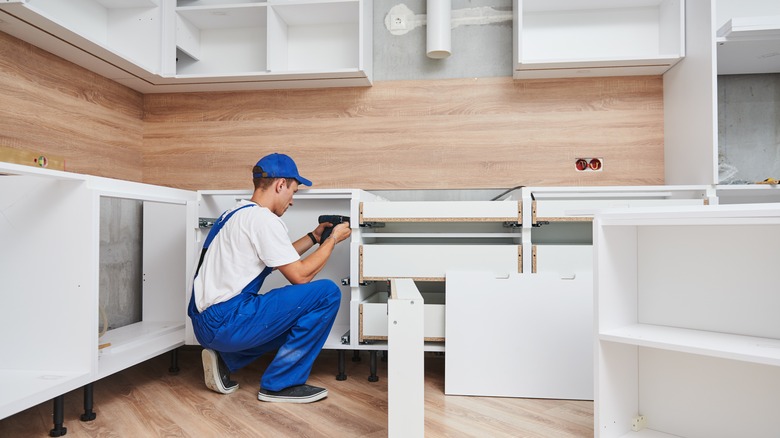 Dmitry Kalinovsky/Shutterstock
Whether you have recently moved house or just want a change, remodeling your kitchen is a hugely exciting endeavor. However, there is one thing that you should reconsider when renovating, and that's replacing appliances that are typically built-in. Speaking to Realtor, Robert Johnson, marketing director at Coast Appliances, warned why you should tread carefully when it comes to kitchen renovations. 
"Relocating the electrical and plumbing systems connected to your kitchen appliances is a huge expense," Johnson said. "If you're on a budget, work on the movable and flexible design elements instead of touching the permanent fixtures, like the kitchen sink. The labor cost alone can be a burden on the pocket. You need to hire professionals to do the job right and avoid delays. Material costs are also high due to inflation." 
You may be tempted to install a brand-new sink to match the chic theme of your brand-new kitchen, but if there's nothing wrong with the old one it might be in your best interests to refresh it in other ways instead.
Swapping out permanent fixtures can be a long process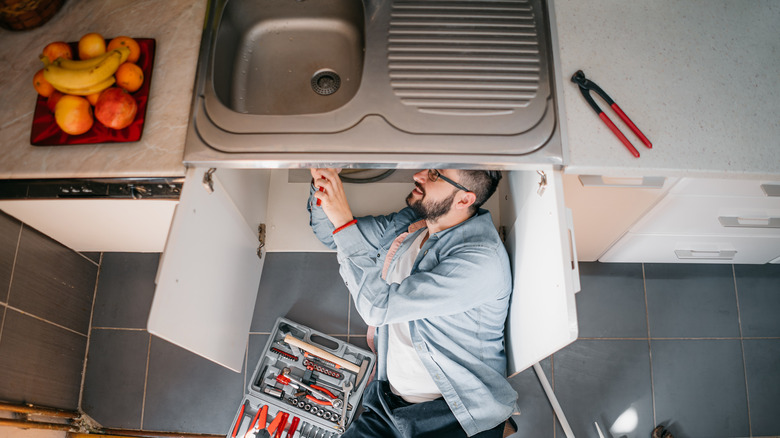 Nikola Stojadinovic/Getty Images
As mentioned, this is a particularly apt piece of advice if you're counting pennies. It's normal to go over budget, but it's best to try and keep overspending to a minimum so you don't put yourself in an awkward financial position. Moreover, if you're trying to adhere to a particular timeframe for your kitchen renovation, changing permanent fixtures will add extra time, so be mindful of this if you want it to be finished by a certain date. 
As Robert Johnson pointed out, this is not the sort of task you should attempt yourself (unless you have prior experience, of course). Doing it wrong will lead to considerably more problems down the line and therefore bigger expenses even when the renovation is over. Generally, most fixtures aren't cheap in the first place, and once you add in the labor costs and added time you may feel like you've made a huge kitchen renovation mistake. 
Because of this, it isn't worth meddling with permanent features unless you really have to. Still, if you are determined to get a new sink or stove, the best thing to do is to be aware of the above issues so you don't feel caught out by what it will cost you, both literally and time-wise.