Should You Include A Personal Letter When You Make An Offer On A Home?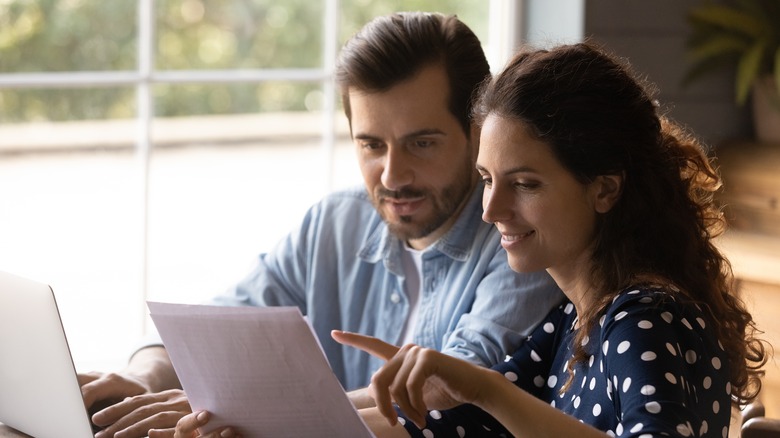 fizkes/Shutterstock
Remember the days when everyone used to write letters to each other? There were no cell phones, no email, no instant messaging, no social media, and no internet. Perhaps you received your share of personal letters and still remember how it felt to read them, whether they were from a pen pal, close friend, or school crush. Nowadays, letters still play a significant role in many business-related exchanges, including job applications, but they can also make an impact when trying to purchase a home. Submitting a standard offer on a home includes the required details like the offer amount, contingencies, and closing date, but many people also send a separate letter, also known as a love letter, with their offer.
It's not something everyone thinks about when making an offer on a house, but including a personal letter can work in your favor if there's a bidding war. So, if you want to add some pizzazz to your home offer letter, know that in most cases, it is an option that can make your offer stand out from the competition.
What to include in your personal letter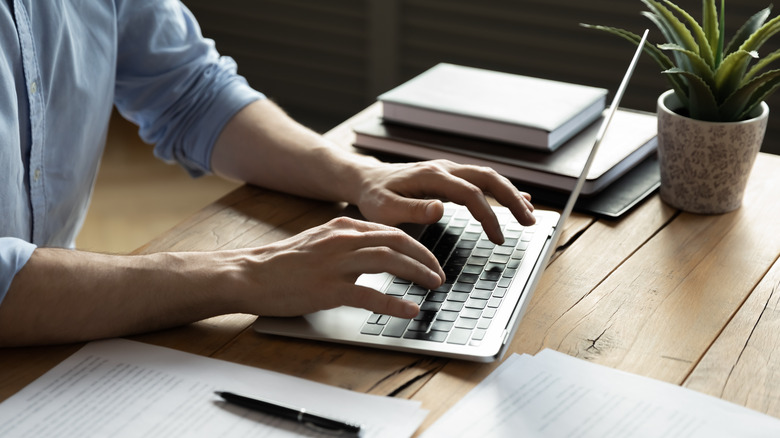 fizkes/Shutterstock
Since including a love letter with an offer on a home is entirely optional, there are no set requirements on what to include in it. However, if your intent is to persuade the seller to accept your offer over others, there are some things Rocket Mortgage recommends that you include. For example, what are your plans for the house? Do you plan to raise your young children there, or will you be living there with just your spouse? Let the sellers get to know you a little better, and aim to make your story a likable one.
Another thing you can mention is the specific elements of the home that you like. Maybe it's the built-in bookshelves, or the upstairs bonus room, or the vaulted ceiling in the living room. You can also elaborate on your offer, including the down payment details — anything that helps strengthen your offer is fair game. Although the primary items that the seller will be looking at are the dollar signs, it won't hurt to add some words to support those dollar signs.
But, before you begin typing your letter, be sure to check with your real estate agent to ensure it's allowed and won't violate any Fair Housing laws (via Homes).
Does writing a personal letter actually work?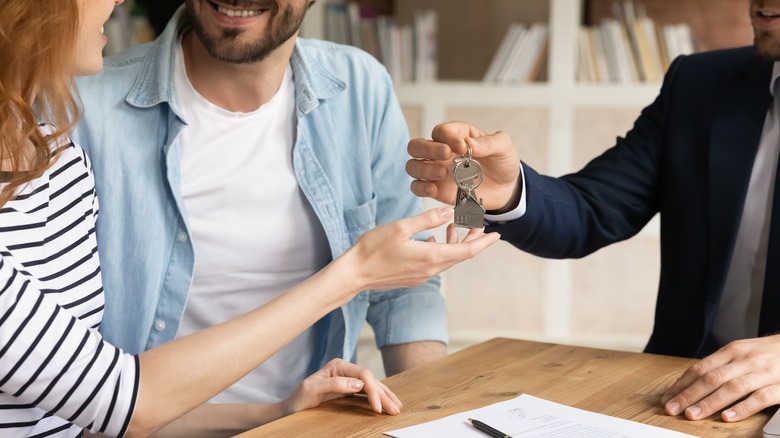 false/Shutterstock
Even if an offer gets accepted, it's possible that the buyer who included a love letter will never know if their letter played a role in the acceptance. However, the topic surfaced on Reddit and received many responses, with many respondents claiming the personal letter did make a difference. "[A personal letter] worked for my brother. In his case, it was because the seller wanted someone who would live in the home," one user said. 
Another said their friend wrote a "sappy letter" that included a lot of family details to "appeal to the seller's emotions," and their offer was accepted. A third respondent said, "The house we bought had several offers, and they chose our under-listing-price offer in a hot market because they liked us the best, based on our letter."
So can a love letter make a difference? According to these and many other buyers in the Reddit thread, it can. So if you fall in love with a well-priced, beautiful home in a great area, chances are, others have, too, so speak to your agent about writing a personal letter to include with your offer and hope for the best!