Use This Trick To See What Plants Are Coming To Aldi Near You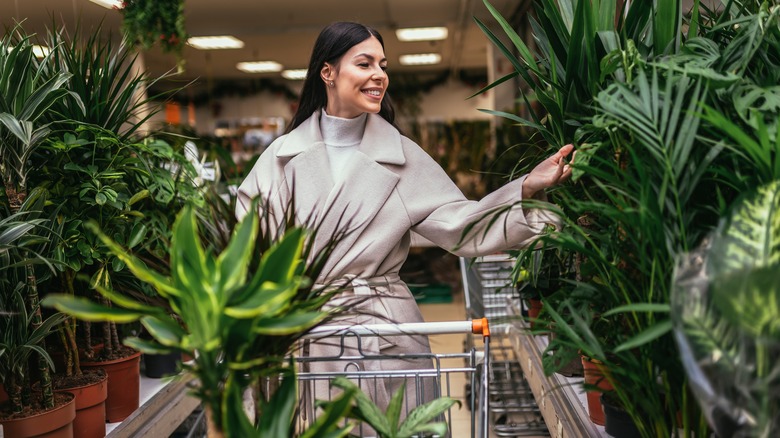 adriaticfoto/Shutterstock
Savvy shoppers know the appeal of Aldi. The chain started in Germany and has become a popular choice for affordable groceries. Yet Aldi superfans know that the rotating selection of "Aldi Finds" is the true star. Aldi regularly updates their inventory to feature new or seasonal products like plants and flowers. In fact, Aldi has earned a reputation for having an affordable selection of plants every season. However, because the Aldi Finds rotate so much, it's easy to miss a good deal. The easiest way to see what plants are coming to an Aldi near you is by visiting their website.
Like many grocery stores, Aldi releases weekly ads on its official website. These ads include some information on rotating items, but not all. You'll need to navigate to another part of the website to find out what specific plants are in stock at your nearest store. You can also search further and check out what plants will be available later and when. By looking at the upcoming selection ahead of time, you won't miss a good deal on plants anytime soon.
The trick to seeing Aldi plants ahead of time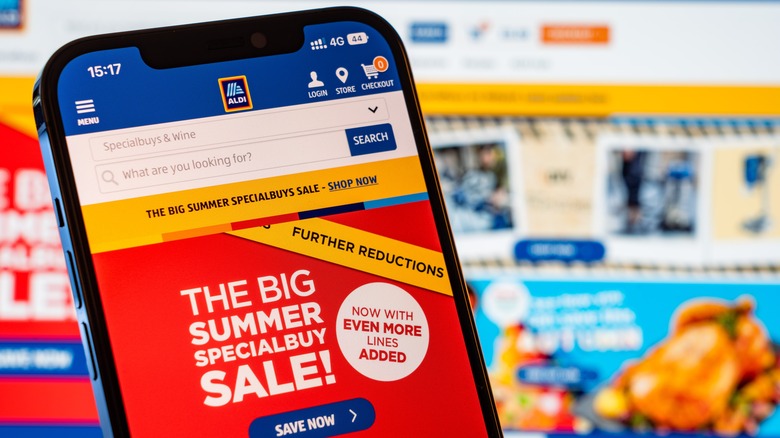 Just Jus/Shutterstock
To begin your search, visit Aldi's official website. At the top of the screen, you should see a blue navigation bar. Navigate to the weekly specials category and note the three options on the drop-down menu. Selecting "Our Weekly Ads" will show you the current advertisement for your local branch. The circular is not a good source of information for finding out what plants are available. Select "This Week's Aldi Finds" to learn what's in stock near you.
Once you've arrived at the page for current Aldi Finds, jump to "Garden & Patio" using the links. The page will scroll down to show you the available items in that category, and where the specific plant species in stock will be listed. For insight into what's going on sale later, scroll back up to the top of the page. Select the "Upcoming Aldi Finds" tab and then choose the garden link again. This time, you will see upcoming items. Using Aldi's website to keep track of rotating inventory, you won't miss the next great seasonal plant find.