Are Your Sunflowers Perennials Or Do They Need To Be Replanted?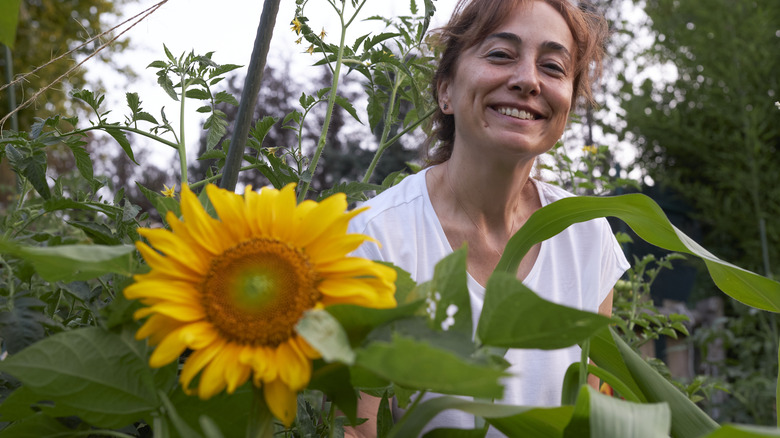 Europhoto/Getty Images
To identify whether the sunflowers in your yard are perennials or annuals, there are a few key characteristics to look for. First, observe the lifespan of the sunflowers. Annual sunflowers complete their life cycle within one year, meaning they grow, flower, produce seeds, and die all in one season. Perennial sunflowers, on the other hand, have a longer lifespan and can survive for multiple years, regrowing from the same root system each year.
Next, examine the growth habit of the sunflowers. Annual sunflowers typically have a single stem that grows tall and produces a large flower head at the top. Perennial sunflowers, on the other hand, often have multiple stems and produce smaller flower heads. Additionally, consider the root system of the sunflowers. Annual sunflowers usually have shallow root systems, while perennial sunflowers have deeper and more extensive root systems.
Finally, pay attention to the reseeding behavior of the sunflowers. Annual sunflowers tend to produce a large number of seeds that scatter and reseed themselves in the surrounding area. Perennial sunflowers, on the other hand, may produce seeds but rely more on their root system to regrow each year. Nevertheless, remember that some sunflower varieties may exhibit traits of both, so it's always helpful to consult a gardening expert or reference guide for specific identification.
Best perennial sunflowers to grow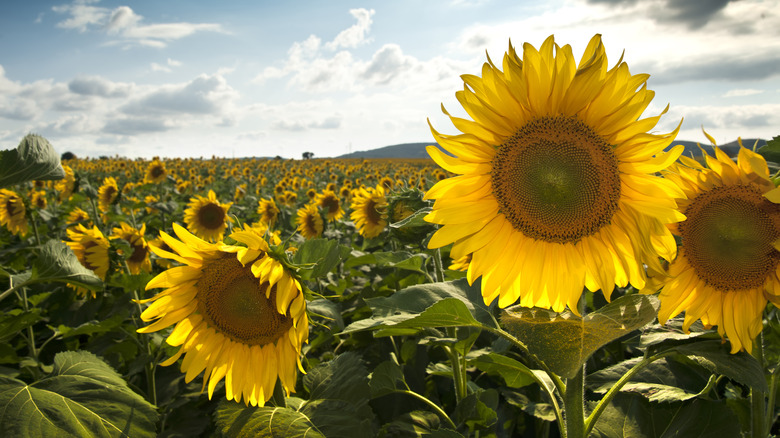 Xefstock/Getty Images
There are several different types of perennial sunflowers that are popular among gardeners for their beauty and resilience. The first is the renowned Helianthus maximiliani. It's a tall and elegant perennial that can grow up to 10 feet. It features multiple branching stems, producing numerous small yellow flowers with dark centers. This sunflower is highly adaptable, thriving in a variety of soil types. Additionally, Maximilian sunflowers are known for their ability to attract pollinators such as bees and butterflies.
Secondly, Helianthus angustifolius, commonly known as swamp sunflower, is a perennial sunflower that is native to wetland areas. It grows to a height of about six feet and produces large, bright yellow flowers with a dark center. This sunflower is well-suited for gardens with moist soil. It's also highly resistant to pests and diseases, making it a low-maintenance option for gardeners. The swamp sunflower's vibrant blooms and ability to thrive in wet conditions make it a popular choice for water gardens or areas with poor drainage.
Finally, Helianthus salicifolius, or willowleaf sunflower, is a perennial sunflower with a unique appearance. It has narrow, lance-shaped leaves that resemble those of a willow tree, hence its name. This sunflower typically grows to a height of 10 feet or more and produces small yellow flowers with a dark center. Willowleaf sunflowers are drought-tolerant and can withstand hot and dry conditions. They also have a long blooming period, providing a burst of color in the late summer and early fall.