The Glassware That Nate Berkus Recommends You Set Your Table With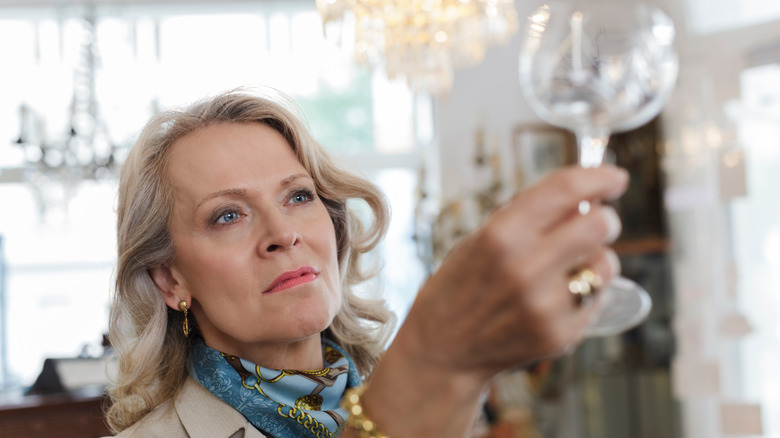 Thomas_eyedesign/Getty Images
When it comes to setting the dinner table, Nate Berkus feels like that's an arena where his expertise can shine. In this Instagram video, he recommends intentional touches like using hand-woven materials. He also recommends being more lax when it comes to your glassware. "Glassware does not have to match," he says of his two glasses via his Instagram clip.
Mismatched glassware is a great way to add a unique touch to your table setting, both while in use and when stored away, and the key to doing this successfully is to embrace the quirky look. They can stylishly serve their primary function as drinking glasses but can also be used to decorate the kitchen or dining area as a whole. Some fun places to display them when they're not in use are on the table as centerpieces, on a bar cart, in a glass pantry, or on an open shelf.
How to use mismatched glassware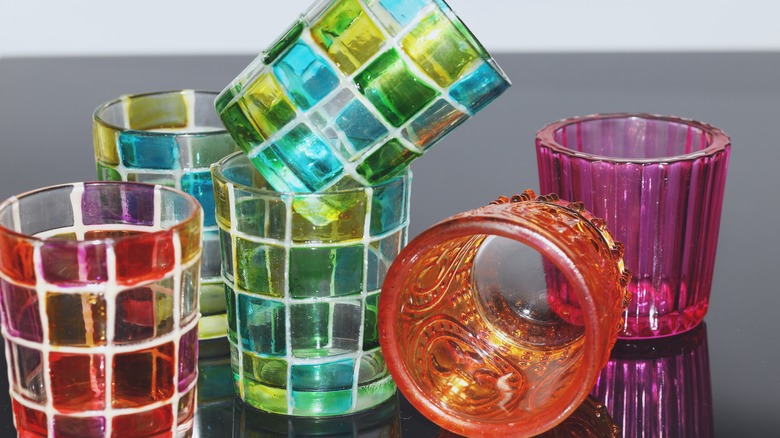 36106/Shutterstock
Instead of hunting for the perfect matching set, consider mismatched glassware as they can add a charming and eclectic touch to your space. The best glasses will look interesting as individual pieces and be able to take on multiple purposes. The two Nate Berkus shows in his dinner table setup were bought at different places but are still versatile enough to be used for both water and wine. "One is from Venice, one is from a flea market," he shares via his Instagram video. 
You can easily find interesting glasses that suit your taste and the overall aesthetic of your space on sites like Etsy and in vintage and antique stores around you. Don't be afraid to experiment with different color and size combinations and placements when setting your table. Nate Berkus gives a final tip that goes beyond just glassware and can be applied to your home on a daily basis, which is to use your best stuff regardless of the occasion. "I just think it elevates any experience," he explains in the video.