HGTV Star John Gidding Reveals His Top Tip For Boosting A Home's Curb Appeal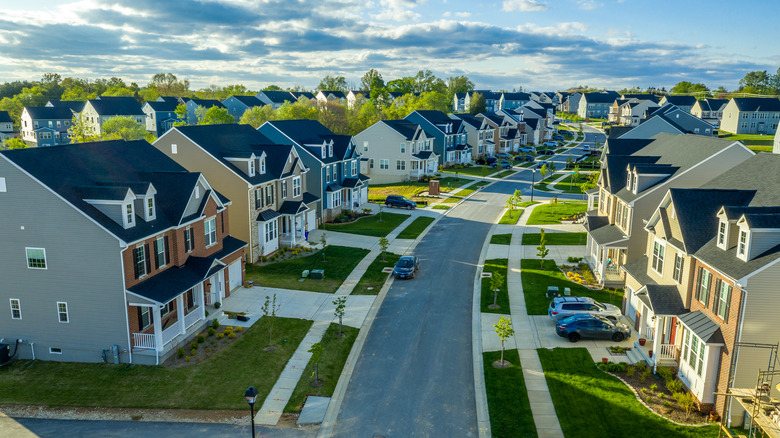 tokar/Shutterstock
Increasing your home's curb appeal can have a significant impact on its future appraisal value. And, if you make the right kind of additions, it can save you money in the long run too. But there's one thing HGTV star John Gidding recommends above all else if you're trying to increase curb appeal and, happily, it won't set you back too much either. In fact, the host of "Curb Appeal" claims there's one relatively minor investment all homeowners should make.
"The most impactful way that homeowners can improve their curb appeal these days is by moving towards native plants," Gidding told Homes & Gardens. "The homes that install an eco-conscious landscape today are going to have values accrued to them tomorrow." Not only does planting native greenery help the local ecosystem, but it also increases the already heavy return on your investment that a well-landscaped home has when it's time to sell. Plus, it's easy.
Native plants are a smart investment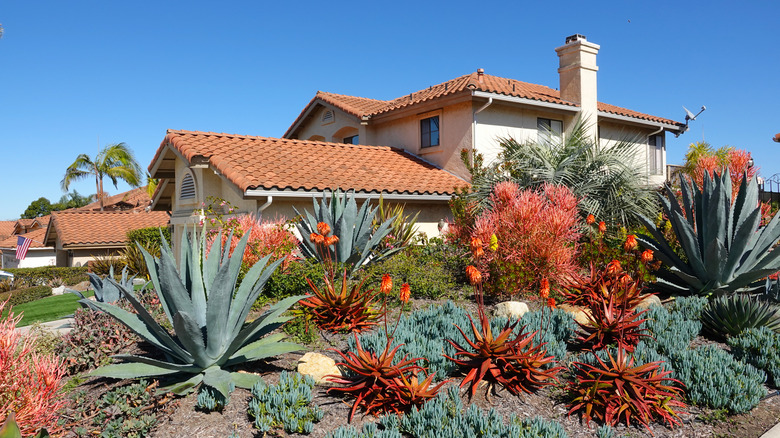 Simone Hogan/Shutterstock
According to Gidding, native plants can offer a special kind of flare that savvy home buyers are seeking. "It's the perfect solution because they are attractive to pollinators, and they add visual interest," he argued. Studies show that investing in large plants with a classy and unique landscape design will drastically increase your home's perceived value and, thus, its selling price. Researchers at Virginia State University found that a well-landscaped lawn can dramatically affect your home's perceived value. Other accounts demonstrate that a mere 5% investment in landscaping can offer a massive 150% return when the property is sold. It can also take weeks off the time it's sitting on the market. 
Moreover, knowing that landscaping is filled with native plants can attract an ecologically conscious buyer. Native landscaping is also a lot less expensive to install. While turf grass can cost about $4,000 to $8,000 per acre, native grass will run you $2,000 to $4,000. On top of that, upkeep is cheaper too. Native plants can be watered less because they are already adapted to the natural environment. It's estimated to cost just $3,000 to maintain an acre of native plants compared to $20,000 for its non-native counterpart. 
Plus, your investment grows alongside your plants. According to the VSU study, "In contrast to many home improvement[s], the value of an investment in a landscape improvement increases over time since the growth and maturity of trees and shrubs enhance aesthetic appeal."