What Time Of Year Should You Buy A New Dishwasher For Your Home?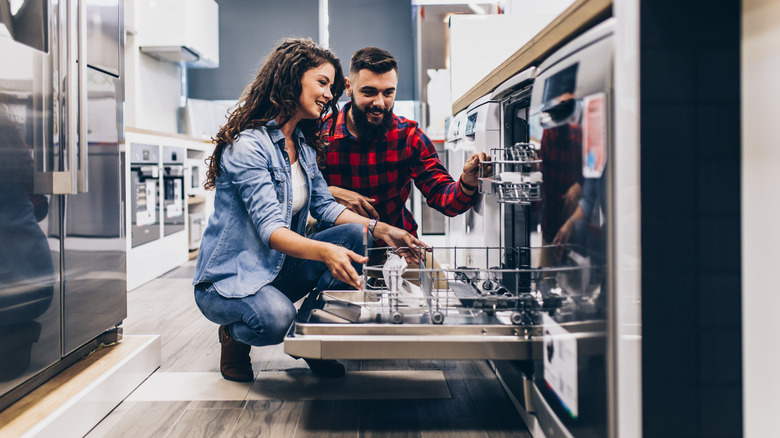 hedgehog94/Shutterstock
So, you're staring at your old dishwasher, and you've decided it's time for a change. Maybe it's not cleaning as effectively as it once did, or perhaps you've realized that a newer model would be more energy-efficient and eco-friendly. But buying a dishwasher isn't exactly pocket change, is it? The good news is that you can easily save money on a big purchase like this. The secret often boils down to timing: Certain months of the year, and even specific days, are ideal for getting the best deal on a new dishwasher. Throw in long weekends and major shopping events, and you're looking at prime discount real estate.
Remember that while searching for a deal, it's always best to choose a good quality dishwasher model, as an older, outdated dishwasher doesn't just lack modern features; it can also be a drain on your utilities. Over time, inefficiencies can add up on your water and energy bills, effectively costing you more than if you'd upgraded to a newer, better model. Plus, let's not underestimate the peace of mind that comes from knowing your dishwasher is less likely to leak or break down, potentially causing costly water damage. A more modern dishwasher can also be quieter, faster, and have features that make your life easier. So when you're timing your purchase for a discount, also think about the long-term investment you're making in efficiency and reliability.
May, September, October, and big sales events: why timing is everything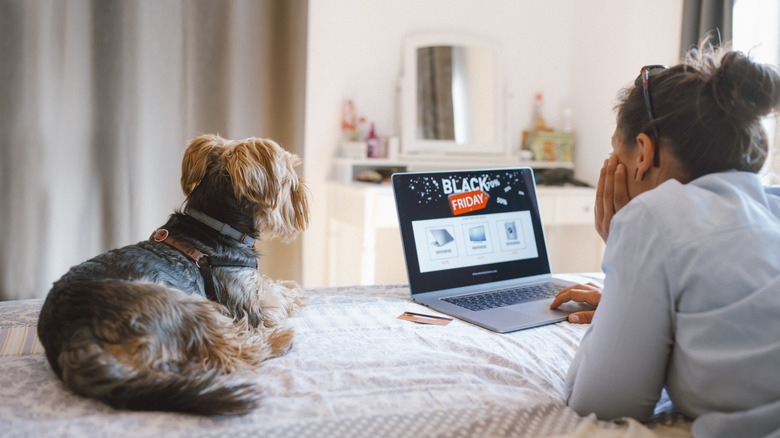 Artistgndphotography/Getty Images
May is an excellent month to consider for your purchase, because this is when retailers slash prices on the previous year's models. They're essentially clearing out inventory to make room for shiny new arrivals, so this is your golden opportunity to snag some hefty discounts. Next up are September and October, traditionally the periods when new kitchen appliance lines hit the market. This is like a second wind for bargain hunters, as retailers may further reduce prices on unsold appliances.
Then there are the long weekends: Memorial Day, Labor Day, and President's Day, to name a few. Retailers are pretty savvy; they know you've got an extra day off work, and they're banking on the fact that you'll be more inclined to make significant household purchases. So why not take advantage of that extra leisure time to invest in your home? But don't forget about the shopping bonanzas that are Black Friday and Cyber Monday. These annual shopping holidays often feature across-the-board discounts on appliances, including dishwashers. And the best part? Many of these deals are available online, even if you're not a fan of the holiday shopping chaos. That means you can nab that discounted dishwasher from your home, all while sipping your morning coffee.
Money-saving tips you'll want to know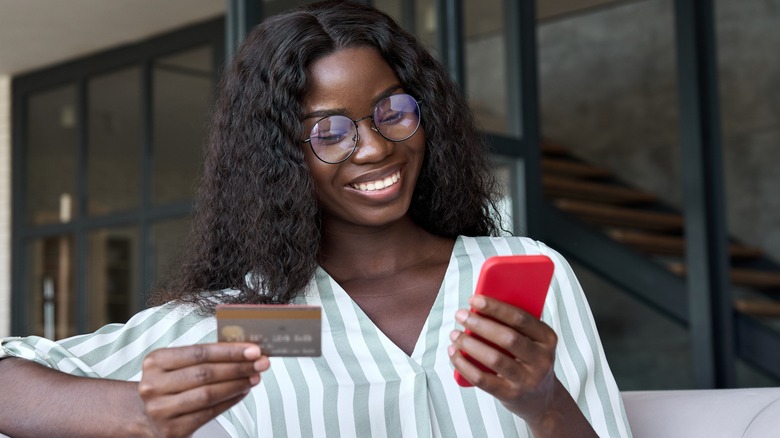 Ground Picture/Shutterstock
One tip for online shopping is to use price-tracking tools. These digital watchdogs monitor price changes for specific products and alert you when a price drops, essentially doing bargain hunting for you. So, let's say you've got your eye on a dishwasher that's a bit on the pricier side. If you can exercise patience, you might land it without emptying your wallet. Even if you don't have a fancy price-tracking tool, you've got options. Go ahead and add that dream dishwasher to your online cart, but don't hit that 'Buy Now' button right away. Believe it or not, many retailers might reach out with a coupon after a day or two, trying to nudge you to finalize the purchase. Playing hard to get has its perks.
What about your old dishwasher? Don't just shove it to the curb if it's still in decent condition. Look for trade-in programs for old electronics. Some retailers and manufacturers offer discounts on new dishwashers when you trade in old ones. Just do your homework to know what kind of trade-in value to expect. Last but not least, consider bundling. If you're in the market for multiple appliances, buying them all at once can result in package discounts. Yes, it might be a bigger upfront outlay, but the long-term savings can be significant. And if you're saving on the dishwasher, it's the perfect opportunity to also replace that noisy fridge or outdated oven. A little planning and strategic spending could get you the kitchen of your dreams, without breaking the bank.