The Bold Interior Design Choice You May Regret And How To Avoid It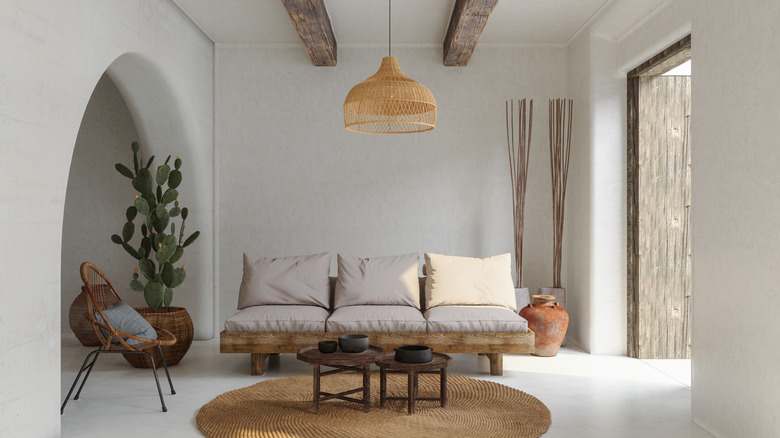 Onurdongel/Getty Images
Arches are a timeless architectural element and shape that have endured since the classical age, adorning many interiors and exteriors in the centuries since. From Ancient Greek and Roman ruins to palatial chateaus and country homes across Europe, they are usually accompanied by grand interiors and soaring ceilings. In Spanish architecture, they are often a popular shape in southwest and pueblos-style homes as well. Many homeowners in the past several decades have often worked to bring this classic shape into their homes with mixed results, according to interior design expert Nick Lewis, per YouTube.
Despite a recent proliferation of faux archways created in places like hallways and entryways, as well as painted faux arches surrounding doors and other interior accents like fireplaces and alcoves, Lewis says that it's a trend that doesn't always work in modern homes, which often possess much lower ceilings and competing aesthetics and architectural styles. This can sometimes make arches look out of place and overdone more often than not.
Why arches don't always work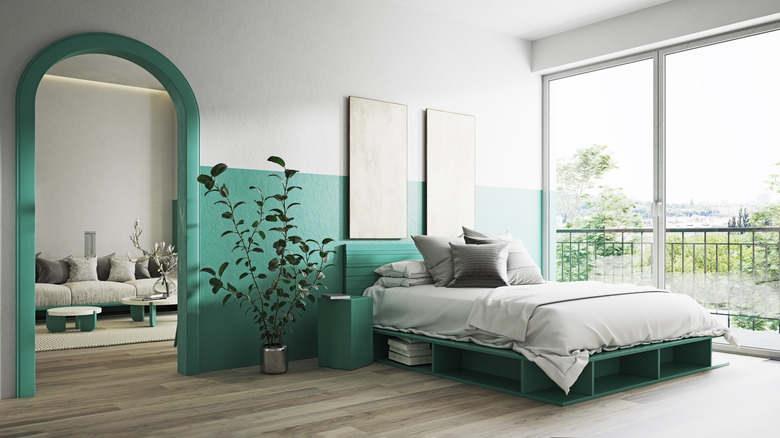 Vicnt/Getty Images
While many dream of Victorian homes and stylish Parisian apartments, which often use the arch throughout, most American homes are far newer constructions stemming from the 20th century. Beginning with the Art Deco period in the 1920s, modern home construction was often more driven by lower-slung ceilings, geometric lines, and popular styles like ranch homes, split levels, and cottages. While the homes would get larger through the remainder of the century, these structures were often similar in nature. In the new century, homeowners often sought to incorporate real or faux arches to add style and architectural interest to boxy spaces.
While the arched trend is popular in some styles, like Spanish Mission-style homes and classic bungalows, most American homes are far more geometric in their orientation with rectangular doorways and windows, which can often make the addition of arches feel out of place and conspicuous. This applies to arches that are built via carpentry around existing doors and openings, as well as painted faux arches giving the illusion of curvature. Many home styles and popular design aesthetics are at odds with these new curved arches, embracing cleaner and more rectangular lines.
What do do instead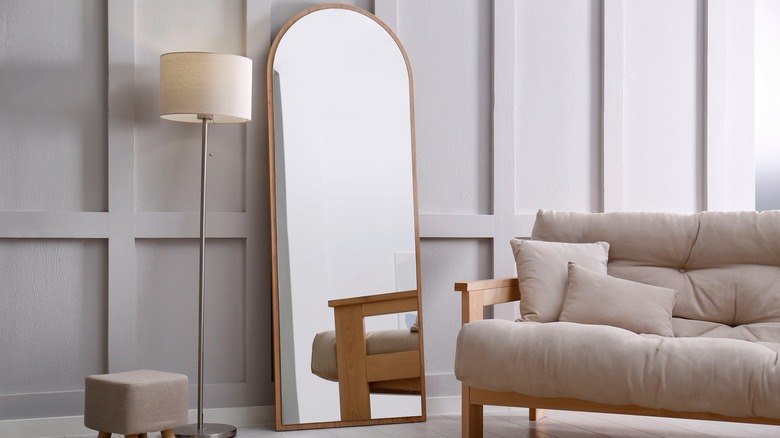 New Africa/Shutterstock
If you love the look of arches and want to use this popular shape in your home, yet don't feel it works with the era and style of your home or aesthetics, you can always bring in arched pieces of furniture, which according to Nick Lewis, are usually a smaller scale and not quite so at odds with modern interiors (via YouTube). They provide the same sense of visual interest, dimension, and curvature, but are also less labor-intensive and permanent than building out an arch or painting a faux one.
Excellent pieces of furniture that capture these curved lines are available from popular retailers, including this luxe Scout Display Cabinet from Pottery Barn or this arched rattan cabinet from Target. There are also smaller ways to incorporate this shape into your interior in subtle ways, like this Cherry Wood Entertainment Center from Amazon or this curved Loppe Console Table from Wayfair. Mirrors are another great non-permanent way to embrace the trend, like this Oengus Accent Mirror from Ashley Furniture or the famously posh Gleaming Primrose Mirror from Anthropologie.