The Stars Of Good Bones Reveal Which Doors They Use For Stunning Exterior Views And Why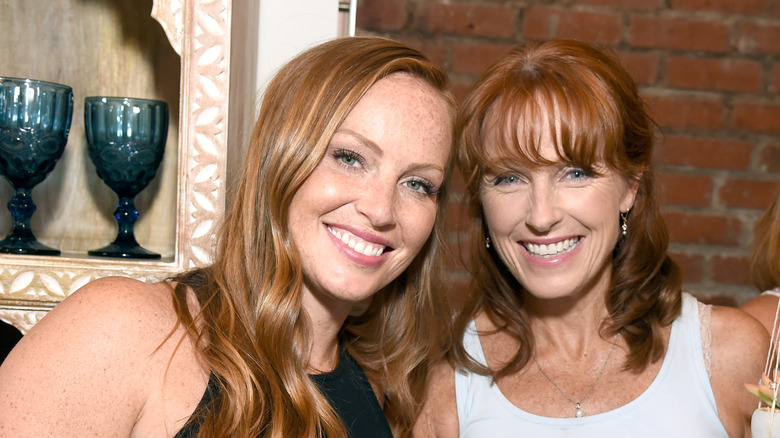 Michael Kovac/Getty Images
When the weather warms, everyone loves a nice evening on the backyard patio or deck. If your home's fortunate to have stunning surrounding scenery, the right set of doors is key to allowing those views to be seen from the inside. The stars of Good Bones agree that French doors are one of the best choices when it comes to a door selection leading out to your backyard entertaining spot. "People want to feel connected to the outdoors year-round," says Karen Laine on their YouTube channel. "The first trick is to make the outside visible from the inside so people want to go there."
Since French doors give visibility to your outdoor space, they're the perfect option for acting as the continuation of your outside setup. Having your French doors connecting to the outside on the same level as your kitchen or dining room continues the living space but brings everyone to a different environment they can see through the panes of the glass.
Enhance your French door living area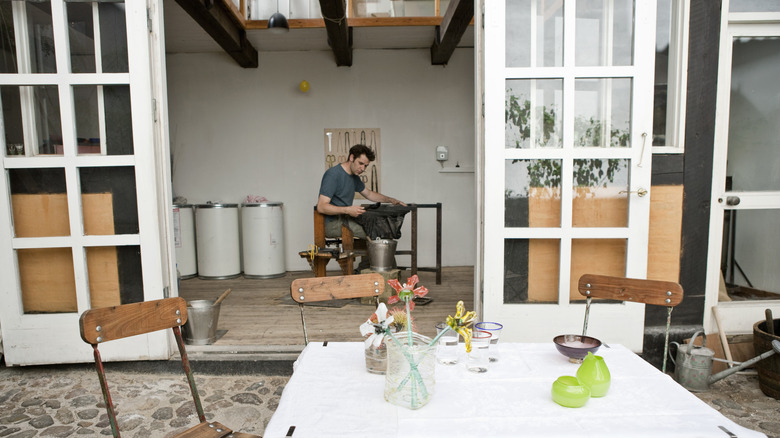 Thomas Busk/Getty Images
Whereas front entry doors prioritize privacy and are mostly concealed, French doors allow for light to shine through the home and give more views to the inside of your home. Because of their openness in visibility, they make an excellent choice for leading out to your garden, deck, or patio. Their elegant, full-glass design can easily be enhanced with a nice living area that serves as, what Mina Starsiak Hawk calls, your second living room or dining room.
By placing a nice outdoor couch, side chairs, and a coffee table, your space will feel welcoming and act as a nice place to lounge outdoors when the weather is nice. If your deck or patio has enough room for an outdoor dining table and chairs, you can double the space as the perfect place to dine too.The key to making your outdoor space more functional is viewing it as another place to lounge and entertain instead of limiting yourself to the inside. With a nice set of French doors, you'll create the perfect entrance to another dimension of your home for you and your guests to enjoy.