Hilary Farr's Strict Advice Will Help You Maximize Space In Your Home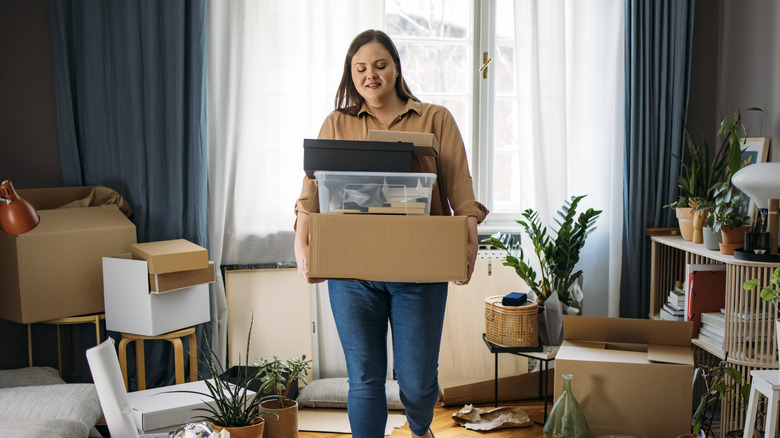 Freshsplash/Getty Images
We've all been guilty of buying things that we never got around to returning but haven't used since purchase. Racking up these items can quickly lead to clutter that feels overwhelming, as well as a lack of space. Don't worry though, because Hilary Farr has some advice for this exact situation. In Season 2, Episode 7 of "Tough Love with Hilary Farr," the design expert encountered Ronnie and Ann, the latter of whom had some clear hoarding issues. In her typical tough love style, Farr took note of Ann's nervous laughter and laid down a major rule regarding her penchant for clutter.
"Laughing this off is going to wear thin very quickly. Let's just find solutions. It means maybe bagging them (excess items) up and giving them away. There are all sorts of places where women would be so thrilled if you could donate that," she told Ann. The pair ended up compiling a list of places Ann could donate to that would be grateful to receive all of the extra toiletries and clothing items Ann doesn't use, but the lesson is one we can all adhere to.
Maximize the space you do have with the following tips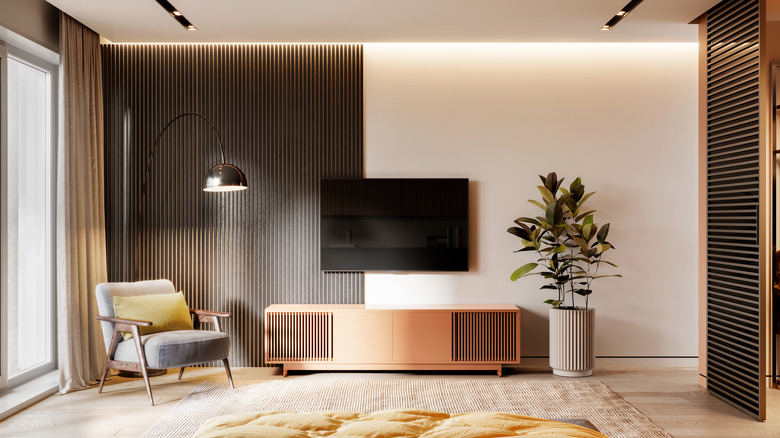 Alvarez/Getty Images
It may seem harmless, but in fact keeping excess items could be doing more damage than you think. Keeping only what you need is an excellent way to see the space you actually have, and allows you to work on ways to make a room look bigger. As Hilary Farr stated, the novelty of owning too many things is bound to wear off, leaving you feeling surrounded by clutter. Even a decently-sized room can quickly become a waste when it has too many items in, so if you want to see the potential of a room, you'll have to declutter first. 
One of the best strategies for decluttering your home is to divide things, making your own sorting system. For example, if you know you definitely won't use an item, put it in the give away or discard pile. If you definitely want to keep something, put it away in its designated place instead of leaving it out. If you're unsure about an item, put it in an undecided box and circle back to see if you actually get enough use out of it to make it worth keeping. You can use this method for all rooms in your house. Once you've started to get rid of the excess clutter, you'll be surprised just how much space you have to redecorate or realign.