The Downsides Of Buying A Home With Ties To Famous Celebrities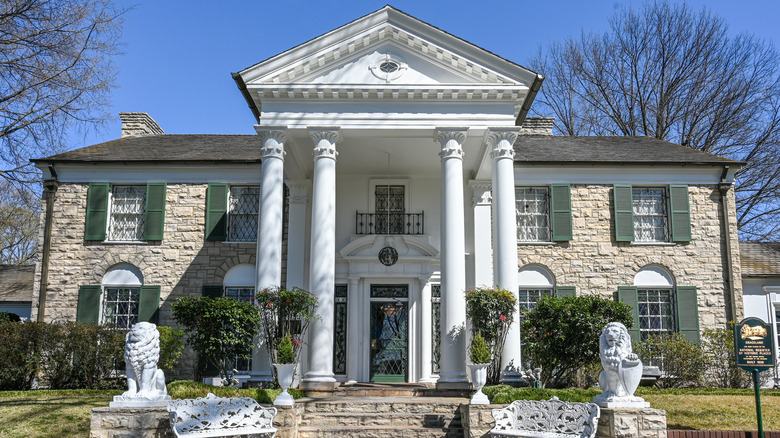 Rolf_52/Shutterstock
Perhaps you've always wondered what living in the apartment on "Friends" would have been like, or you'd love to own a lavish estate like Graceland, where Elvis lived during his career. Well, Graceland isn't exactly within the average buyer's budget, but many iconic properties are lived in by normal, everyday people.
A home with celebrity ties could seem like a pretty cool thing to call your own, but owning one comes with its challenges. If the home is popular enough to have become a thing of pop culture, your new house could attract unwelcome visitors. Yet another risk is that, when it comes time to sell the home, it may be hard to get what you paid for it, especially if you're buying a custom-built property that doesn't appeal to many.
With so many people easily able to show up on your doorstep (some may not even realize that the celebrity no longer lives there), you may want to reconsider buying a famous house if there's one on the market that's interesting to you. At least do your research to find out what a home like it could actually be worth sans the celebrity status that's drawing you in. If the home works to fit your family's needs, the area is safe, and a quick Google search doesn't link the property to a celebrity easily, it could be an okay investment.
Unwelcome visitors are a common problem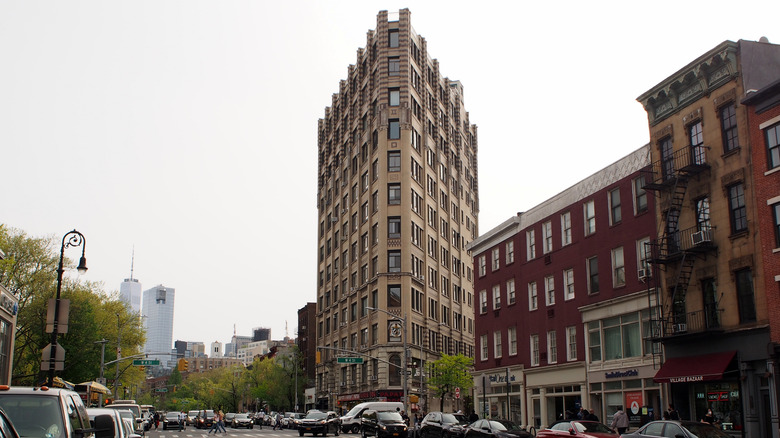 Ark Neyman/Getty Images
The biggest drawback of owning a celebrity home is just that: the appeal of owning a home where someone famous lived. It could be a cool talking point during a dinner conversation, but if people are tracking down the home so they can take a selfie in front of it, that's going to interfere with your day-to-day life. For example, Taylor Swift's former place on Cornelia Street in Manhattan's West Village draws in consistent fans and visitors looking to take photos and see the street that inspired the song of the same name. 
Other times, it's not about who lived at the home but the fame that comes with the house itself. If the home was in a movie or television show, that popularity may drive people to want to visit to see it in person. That's been true for a long time; for example, the "Friends" apartment just blocks away from Cornelia Street often has large groups standing on the corner to take photos.
If the home you want to buy is popular for these reasons, but the thought of visitors outside bothers you, research the area and investigate local police reports for the street. Is there significant disruption from this? Don't rely on the current owner to share this type of information. That's not something likely to be included in home-selling disclosures.
Selling the home later could be a challenge, too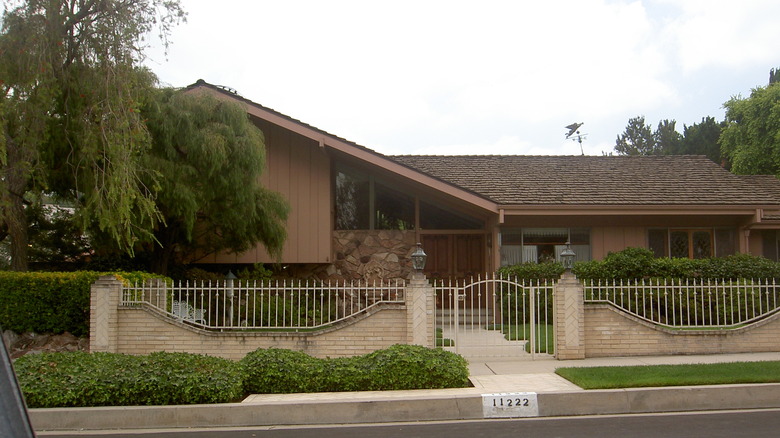 Jason Duplissea/Shutterstock
Another concern with buying a celebrity home is the value of it. It's true that many homes owned by famous people have a higher value to them than the same home without that type of notoriety. Even if you think the house is worth the price tag because of its features, that doesn't mean everyone else will later.
Here's what could happen. You buy the home and pay top dollar for it. Over time, you become ready to sell and move on, but you cannot seem to get the same price for it. The problem is that you have to find someone like you who sees the value of the home based on that celebrity value that others may not place. It will take longer to sell such a home in the future.
Consider, for example, the "Brandy Bunch" house. The previous owner spent a significant amount of money to bring it back to its original state, right down to the kitchen cabinets. While that's very appealing to a super fan of the show, not many people are going to find the 1960's 1960s-era Formica countertop to be worth millions of dollars unless they, too, are super fans of the show.
If you're planning to buy a celebrity home, including a super weird one, remember that it could be hard to live there, and selling can take a long time. For some, it may still be worth the price.