The Home Depot's Upcoming Pledge Will Change How You Do Your Lawn Care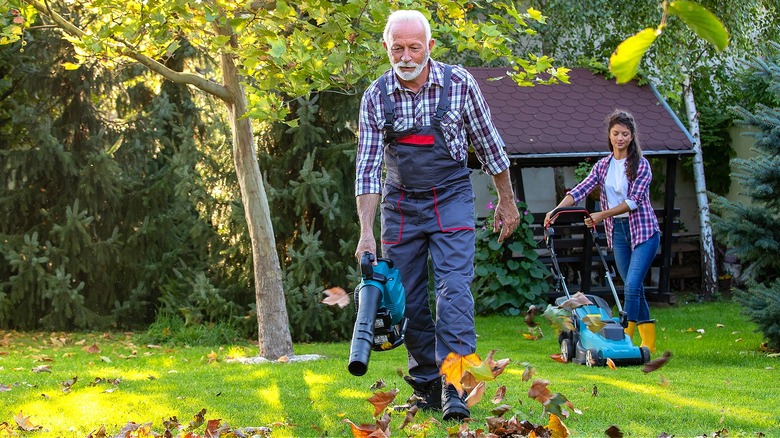 Budimir Jevtic/Shutterstock
The Home Depot is a go-to retailer for lawn care equipment, including lawn mowers, weed whackers, trimmers, and leaf blowers, all of which are powered by gasoline. In June, the company put out a press release about how it plans to take steps to be more sustainable. To do this, The Home Depot will be replacing many of its gas-fueled equipment with battery-powered options. By making this change, the company expects it'll cut down on 2 million metric tons of greenhouse gasses every year.
The Home Depot's chief sustainability officer, Ron Jarvis, explained in the press release that the company hopes this change will help customers make more environmentally conscious decisions. "By innovating residential lawn equipment away from gas-powered combustible engines, we can help make our neighborhoods cleaner and quieter," Jarvis said. "By working with our suppliers to bring innovative and sustainable products to every aisle of our store, we can help our customers create more sustainable homes and workplaces."
The Home Depot's sustainability mission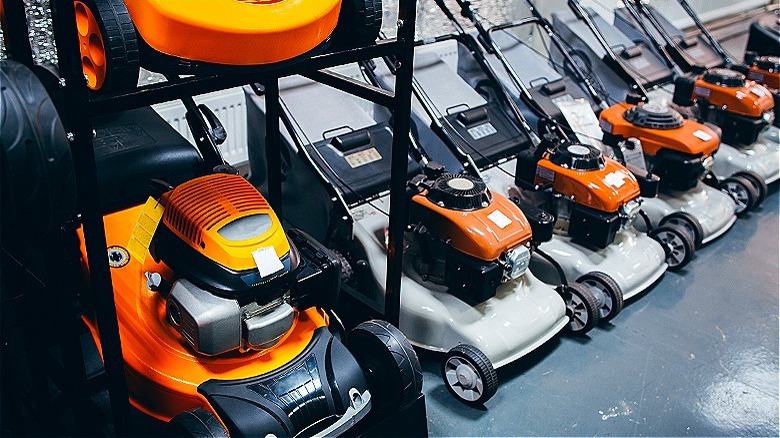 Golubovy/Shutterstock
By the end of 2028, the home improvement company hopes that 85% of its power equipment sales in Canada and the United States will be from cordless, rechargeable tools. The Home Depot plans to work with big brands, such as DeWalt, Ryobi, Makita, and Milwaukee, to develop lawn mowers, leaf blowers, and other outdoor tools that run on electricity rather than gas. According to the company's press release, running a gas lawn mower for an hour creates as much pollution as driving 300 miles.
Sustainability isn't new to The Home Depot. The company's been making strides to be more eco-friendly over the last several years and has begun to reduce the use of single-use plastics, changing 200 of its products in 2020 to include less virgin plastic (it did the same for 1,000 products in 2019). Though the switch to electric outdoor tools will require customers to make room to charge their equipment, the change will hopefully have a positive impact on the environment.