Whatever Happened To Paint Brush Cover After Shark Tank Season 5?
We may receive a commission on purchases made from links.
Sometimes, an idea is so simple that you find yourself wondering, "why didn't I think of that?" The Paint Brush Cover, developed by Sal DePaola, John DePaola, and Anthony Caputo, is one of those ideas. If you're performing a quick touch-up or plan to pick up where you left off with your paint job tomorrow, you have to either fully rinse your paint brushes or wrap them with messy plastic wrap to properly store them. With the Paint Brush Cover, however, all you need to do is stick the paint brush inside, click it closed, and your brush will stay wet and be ready to use for up to three months.
The trio developed this idea to help out with their painting business, but when they appeared on the show, it had already developed into something much larger. The simple idea of storing away paint brushes in what's essentially a specially-designed Tupperware container might seem so basic that anyone could have developed it — but its simplicity is exactly what impressed the stars of "Shark Tank."
What happened to Paint Brush Cover on Shark Tank?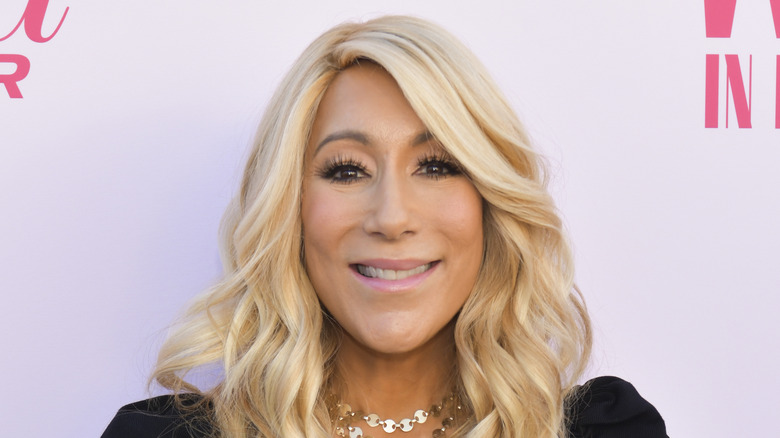 Rodin Eckenroth/Getty Images
Sal DePaola, John DePaola, and Anthony Caputo shared in their pitch on Season 5, Episode 22 of "Shark Tank" that their business was off to a good start, but they needed some additional funding to help them increase their inventory and fulfill larger purchase orders. To help them along, they asked for $50,000 in exchange for 10% equity — a dollar amount that was likely lower than what they needed to continue without worry, but as much equity that they were willing to sacrifice to get there.
After talking to the Sharks, it appeared that all five were interested from the jump. Kevin O'Leary started the bidding with $50,000 in exchange for a 10% royalty on sales, and Mark Cuban quickly swopped in to offer $50,000 for 20% equity. While they were thinking it over, O'Leary reframed his offer as $100,00 for 10% royalty and 5% equity. Soon after, Lori Greiner said she would give them $100,000 for 20% stake, plus an additional $100,000 to fulfill immediate purchase orders if they agreed on the spot. The team behind the Paint Brush Cover took her deal, essentially cutting off Barbara Corcoran and Mark Cuban before they could step in.
Paint Brush Cover after Shark Tank
After appearing on "Shark Tank" and securing a deal with Lori Greiner, the Paint Brush Cover took off in popularity. Greiner, as promised, got the product a spot on QVC, as well as in some other large retailers, and her funding helped ensure that the company could fulfill those orders without facing any issues. The appearance on "Shark Tank" also helped attract more customers who otherwise would not have known that the product was available.
When the developers of the Paint Brush Cover pitched their idea, they only had one product on offer. Now, the brand has worked to expand its line to include other related products. The classic Paint Brush Cover is still available, but the company also sells roller covers, roller sleeves, drip clips, spindle covers, light switch covers, and more. They've even got a sealable cup, similar to the Touch Up Cup paint container from season 12 of "Shark Tank." Most of these items are available to purchase individually, but they're also sold in sets for customers looking for a one-stop-shop approach to building their perfect paint kit.
Is Paint Brush Cover still in business?
Paint Brush Cover experienced quite a bit of success during its pitch on "Shark Tank," and it was amplified once Lori Greiner was there to help get the brand's product in stores. At the time of the show, Paint Brush Cover was going door-to-door, asking independently-owned and small businesses to stock their product. They found a solid level of success doing this, especially with local businesses. But, after getting someone with more star power on its side, the brand found its way into quite a few larger retailers rather than only selling a few items at a time.
Currently, the Paint Brush Cover and the brand's other painting products are available to purchase in person at Home Depot, Sherwin Williams, Do It Best, Lowe's, Ace Hardware, True Value, Orgill, Aboff's, and Pacoa. They're also still for sale online on the Paint Brush Cover website and through the brand's Amazon storefront.
What's next for Paint Brush Cover?
The Paint Brush Cover's founders haven't been as active on social media since the business started to grow, so it's difficult to tell exactly what they have in development. However, the company hasn't been shy about creating new products to help solve other issues that painters might face. Now, it looks like John DePaola is the primary driving force behind the company, and the other two original founders, Sal DePaola and Antony Caputo, have shifted their focus to wealth management.
The brand hasn't teased any new products recently, but there are enough options available on The Paint Brush Cover's website to assist both professional and DIY painters with whatever they might need. Whether or not the brand is working on creating anything new is unclear, but it's obvious that it has experienced plenty of success since appearing on "Shark Tank" and securing a deal with Lori Greiner.