The Cheap And Effective Bath Item That Will Keep Your Shower Sparkling Clean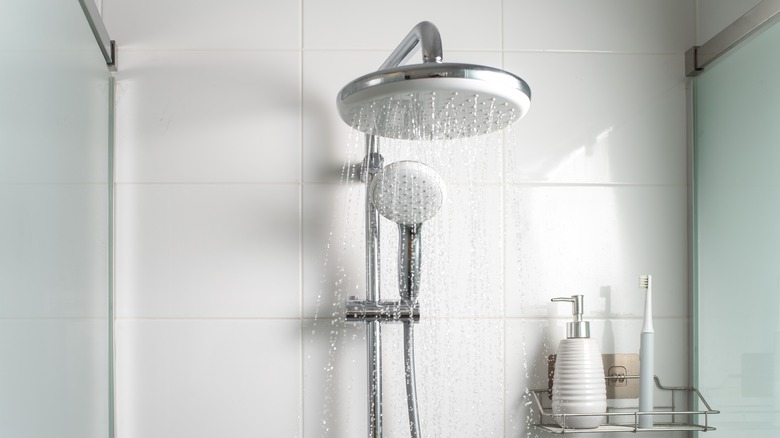 VladKK/Shutterstock
If you regularly clean your bathroom, you may have various cleaning products on hand. However, you can take it back to basics using one hack by @stephanieboothhome from the video-sharing platform TikTok. Rather than rubbing away at your shower with different tools, you can use a loofah in their place. Not only does it do an impressive job, but it's also incredibly cost-effective. This makes it perfect if you're looking for a budget-friendly way to efficiently clean your shower — what more could you possibly want from a product?
Of course, you can use this hack whenever you feel it's necessary. There's no limit to how much you can use it, making it the perfect long-term solution. Of course, this will all boil down to your own personal preferences and what products you like to use. However, whether it's a one-off solution or not, you should love it either way. So, how exactly do you use the loofah to achieve sparkling results? Let's dive into the technique below.
Use your loofah in your shower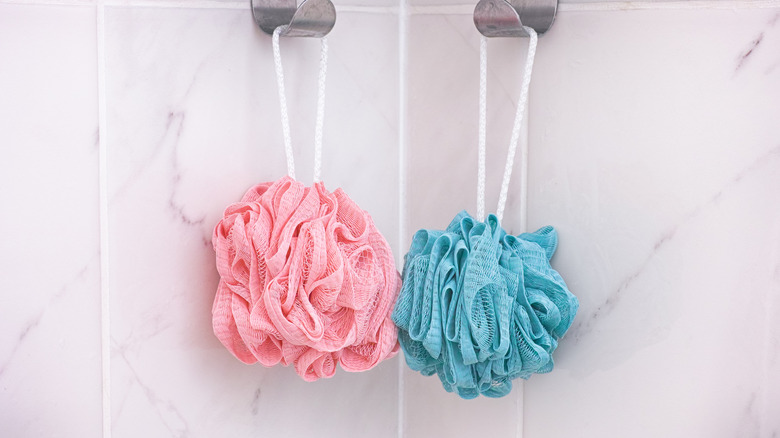 StepanPopov/Shutterstock
First, you need to arm yourself with a loofah. If you already have one, that's perfect. However, you should also be able to purchase one online or from your local grocery store. You can get to work by applying your favorite bathroom cleaning product onto your loofah and working it into the parts of your shower you want to clean, just as you would when cleaning your shower regularly. You can even use it to clean your shower door. When it comes to how often you want to clean, that's up to you, but Managing Director at Clean Living International, Sue Caldwell, explains: "It's generally good practice to clean all areas of your bathroom thoroughly once a week" (via Woman & Home.)
So, why exactly is this nifty hack so effective? Well, a loofah is abrasive enough and can distribute the product evenly and efficiently to spread the suds and break down any dirt. However, you should keep in mind that bacteria could build up over time, making the scrubber less hygienic to use. Thankfully, your loofa can be thrown into the washing machine with the rest of your grimy bathroom and kitchen towels to sanitize it between uses. Even if you rinse it well in the shower, this is something to keep an eye out for. After all, you don't want anything less than a squeaky clean.