Martha Stewart's Design Director Shares The Perfect Flower To Practice Growing From Seed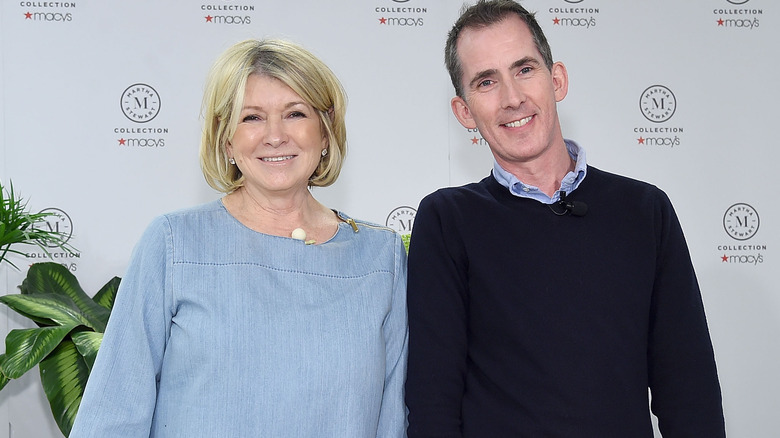 Jamie Mccarthy/Getty Images
Executive Director of Design for Martha Stewart Living Omnimedia Kevin Sharkey knows the ideal flower to practice growing from seed. As Martha Stewart's design director, Sharkey sat down with the gardening diva and her head gardener, Ryan McCallister, for a plant-focused discussion on "The Martha Stewart Podcast." With a background in landscape design, Sharkey shared insights about the flower that initially inspired him. "I remember the first thing I grew from seed was sweet William, and I love sweet William to this day," said Sharkey. 
With delightful blooms, sweet William, or Dianthus barbatus, is a biennial or short-lived perennial within the pink family that comes in a variety of hues like pink, red, or violet. Native to Europe, the wildflower grows well in hardiness zones 3 to 9 while showcasing small, fragrant clusters that bloom about a year after being sown. It is often planted along borders, in pots, or rockeries. Sweet William likes well-drained soil and needs four to five hours of sun for proper growth, reaching from 24 to 36 inches in height.  
Sweet William is a timeless flower to grow and display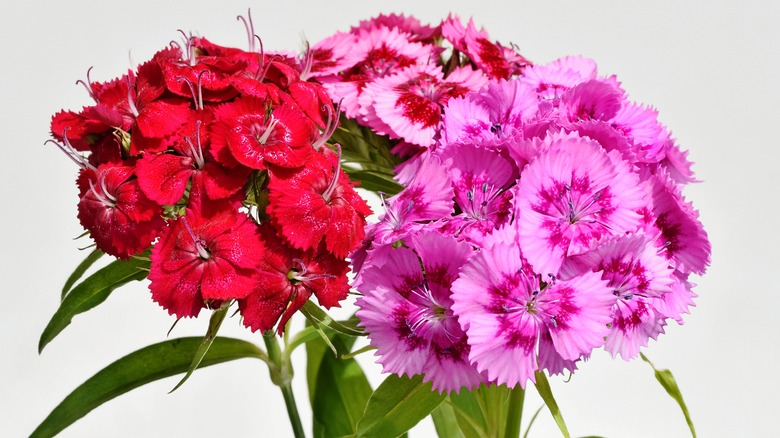 Matunka/Getty Images
Amid Martha Stewart's ample flower garden, sweet William is the best flower to routinely sow, according to design director Kevin Sharkey. "I'd always had a garden when I was young. I loved growing things from seed," he said on "The Martha Stewart Podcast." The timeless flower can add vibrancy to your garden. In a live chat with The Washington Post, he also recommended planting summer bloomers like zinnias, dahlias, and gladiolus nearby for added color and depth.
For best results, start your seeds indoors in the early spring or plant in the garden in late summer to early fall, avoiding the potential of frost. Scatter them in well-drained soil about ⅛ inch from the surface and approximately 6 inches apart. Keep the soil damp without overwatering or letting it dry out. Depending on when you plant your sweet William seeds, abundant blooms should emerge around the same time the following year.
Sharkey has found that sweet William also makes a great cut flower. In an Instagram post, the design director showcased an abundant pink and red arrangement, commenting that it's one of his favorites. It is a durable, long-lasting flower to showcase in a beautiful bouquet. When blooms are mostly full, snip the stems at ground level, as they can last up to two weeks in water. However you incorporate sweet William in your garden, practicing growing it from seed will help make the elegant flower even more perfect.