Never Purchase A Home Before Addressing These 3 Issues, According To Chip Gaines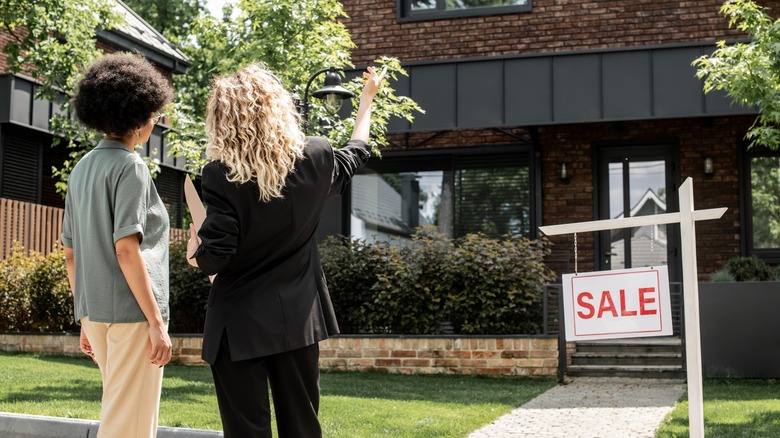 LightField Studios/Shutterstock
When buying a home, people look out for certain things to ensure they are making a sound investment and that the property meets their needs. Parents might think about the quality of the local schools while people buying solo might think of the home's value if they decide to sell down the line. Two things, however, that probably matter most to buyers are affordability and the overall condition of the home. Reno expert Chip Gaines has some wisdom for the latter and advises people to always investigate the state of the roof, plumbing, and electrical systems (via Y! Life).
These three things are critical parts of a home, but they aren't always straightforward to inspect or understand. Before purchasing a home, you need inspections that dig deep to find out what you're not seeing because that's necessary information that can impact your safety and your finances, from the costs of the sale to the costs of any maintenance down the line.
Reasons to ask about the roof, plumbing, and electrical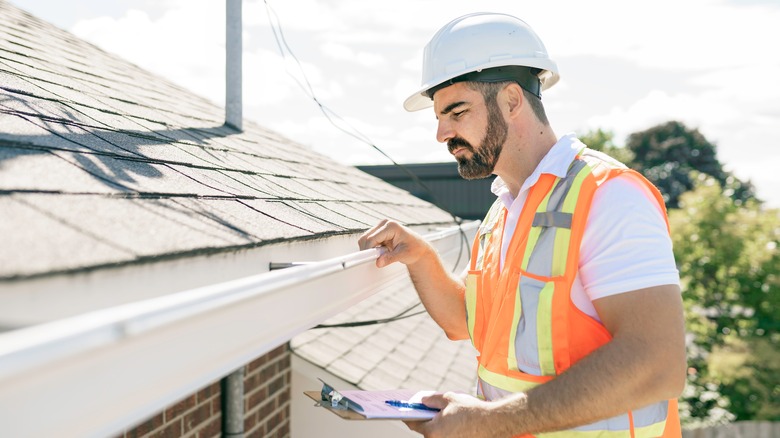 Lopolo/Shutterstock
Faulty electrical wiring or an aging roof can risk the safety of anyone who comes into your house. By understanding the condition of these systems, you can address any potential hazards and create a safer living environment for you and your family. It also helps you estimate the additional costs that will fall on you after the sale, like repairs or the homeowner's insurance premium you have to pay.
"When you really believe that you've found 'the one,' it's easy to get swept off your feet and make an offer right then and there," says Chip Gaines to Y! Life. It makes a huge difference when you take your time with the homebuying process instead of letting yourself get rushed or carried away. Make detailed inquiries about these systems at the right time so you can go on to the next step with knowledge and confidence, but also peace of mind.
The questions to ask and how to address them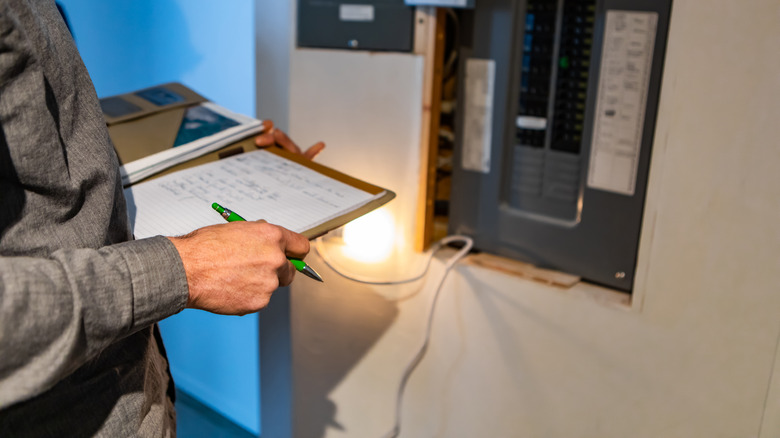 Valmedia/Shutterstock
Chip Gaines recommends a thorough home inspection before jumping in, per Y! Life. The inspector can find out about when these things were installed, any problems they've had, and any additions or upgrades that have been made to them. You can also ask your agent to give you the list of issues because they are legally required to disclose. Knowing the history of the home will give you an insight into if you can expect to deal with any repairs or replacements soon.
Dig deeper by asking about the types of materials used like the pipes, wires, and shingles, and if they meet building codes. A pro tip is to ask for proof for things like past repairs and building codes. Asking good, specific questions will let you know what you're getting into so you can make an informed decision about the property. If you do uncover serious issues during this process, you can then decide if you want to buy, maybe with negotiations, or walk away from the table.