The Beautiful Door Material HGTV's Jenny Marrs Can't Get Enough Of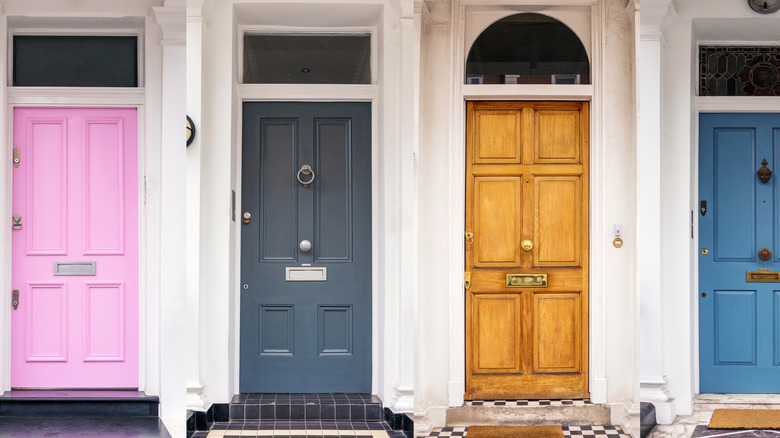 Georgeclerk/Getty Images
The curb appeal of a home can be improved by things like a well-kept lawn and attractive paint colors, but the front door also makes a big difference. Anyone who comes through a home has to get up close and personal with the front door, so homeowners need modern, updated doors that are stylish to the outside world while still being sturdy and energy-efficient. Jenny Marrs agrees that a good front door is an easy way to increase curb appeal, and she can't get enough of natural wood doors for this purpose.
In an exclusive interview with House Digest, Jenny Marrs spoke about balancing the new with the old in a home makeover by trying to keep as many original elements as possible. "I love old doors. A lot of times, they've been painted, so we like to strip them and bring them back to their natural wood and old original hardware on the doors," she says. Natural wood doors, whether brand new or restored, can create a connection to nature and can fit virtually any design theme because their color is timeless. They are also very durable – when made with high-quality materials — and can be made more energy-efficient with weather-stripping.
How to get the look in your home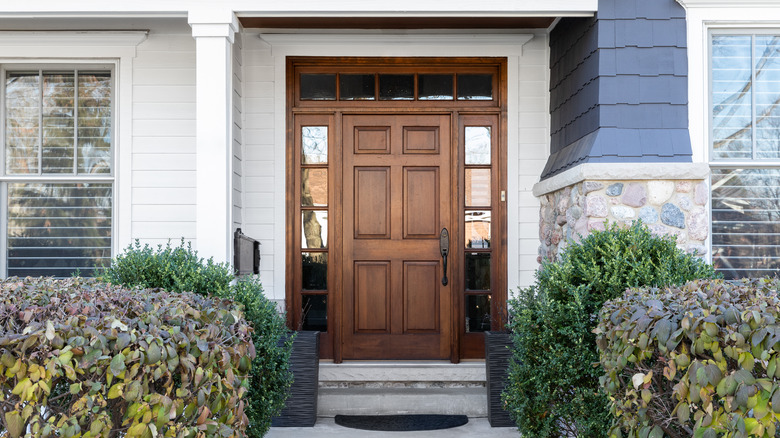 Joe Hendrickson/Getty Images
You can always find a wooden front door at any home improvement store. Home Depot offers a beautiful pre-finished mahogany door that comes in a weather-stripped frame and various color options, from chestnut to wheat-white, for just under $2,000. Lowe's offers an equally stylish unfinished solid hardwood door with weather-stripping and insulated glass panels for a little over $1,900.
If you already have a door, doing the work to revive its original glory will allow it to shine again. "Finding a historic front door, stripping it down, and keeping it natural is always beautiful. It adds so much warmth and beauty to a house," says Jenny Marrs (via Realtor). A lot of people paint over their wood doors because of the different color options and because it's easier to maintain, but the natural color offers a unique look that you don't come across every day. To restore a wood door, you need to strip off any paint, sand it down, restain, and coat the door with a waterproof wood varnish to protect it from the elements. Adding new accessories like stylish hardware and house numbers or polishing up the old ones can also enhance the look of your natural wood door.