Poplin Laundry Service: Is It Worth The Hype?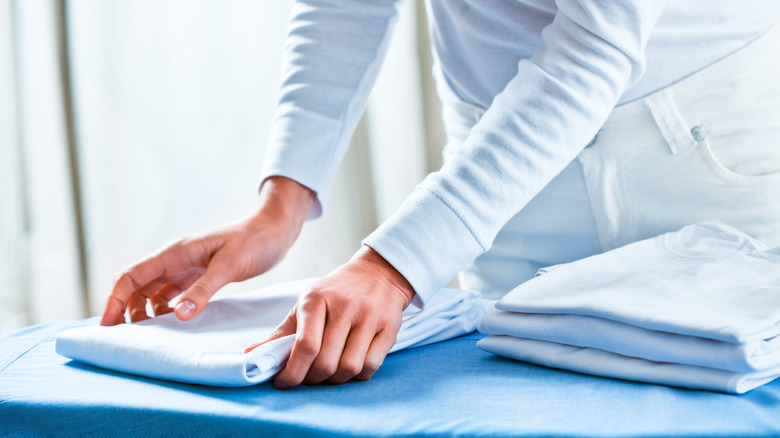 Izusek/Getty Images
Laundry can be a bothersome chore, especially for those lacking access to a functioning washer and dryer throughout the week. Although alternative solutions like laundromats and dry cleaning have served the populace for decades, the costs of relying on such resources can become expensive over time and ultimately prove inconvenient for those managing a house every day or holding down a full-time job. Poplin is a national laundry service that lets professionals handle the job for you, picking up your dirty clothes from the convenience of your home or hotel room and returning them clean the next day. Poplin may prove to be worth the investment for your family if you'd prefer your laundry be treated with extra care or are left with more laundry than you have time to clean yourself on a weekly basis.
The Poplin laundry process is quite simple: After creating an account and ensuring that the service is available in your area, leave your dirty laundry at your pre-designated pickup and drop-off location and sit back as your load is retrieved and returned 24 hours later, washed, dried, and folded to professional standards. You can also opt to have it returned the same day for an extra charge. Although Poplin may be the perfect household aide for some families, it may not be ideal for everyone. Keep reading to learn about the advantages and disadvantages of using Poplin to manage your home's laundry.
The pros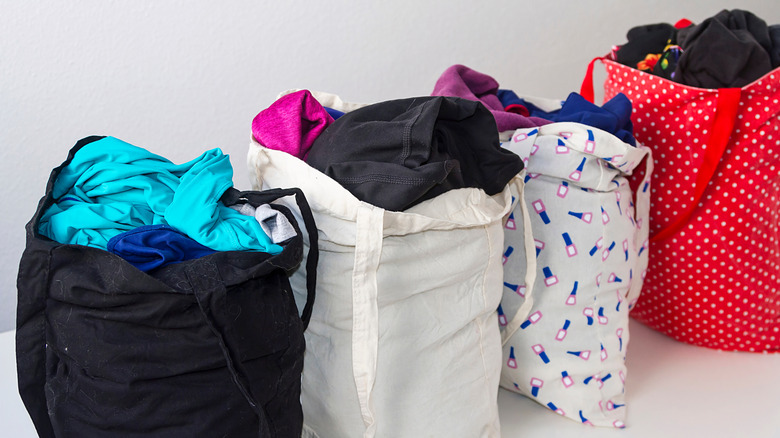 Ondacaracola/Shutterstock
One of the more appealing qualities of Poplin's laundry service is the next-level treatment that comes with each completed order. The company's team of laundry professionals is tasked with expertly cleaning and folding each customer's garments or linens, following any specific care instructions that customers may list as a request. Because of this applied proficiency and attention to detail, your clothes are less likely to succumb to fading, shrinking, and other common forms of damage if left to a Poplin Laundry Pro. Poplin performs background checks on its professionals before allowing them to assume customer orders, ensuring they are cleared to do the job. These laundry experts are then trained on best practices in the early stages of their job before taking orders in their vicinity.
Choosing Poplin over the option of washing your own clothes, for instance, can also free up a lot of time you'd otherwise spend in your laundry room, especially if you wash clothes multiple times each week or even daily. The average person dedicates one to four hours weekly to laundry and laundry-related chores, but these numbers may fluctuate depending on the share of the work placed on the individual and the size of the household in question. Relying on a laundry service like Poplin may help you better manage your work-life balance as someone with a full-time job, or at least help you balance the remaining chores around your house more efficiently.
The cons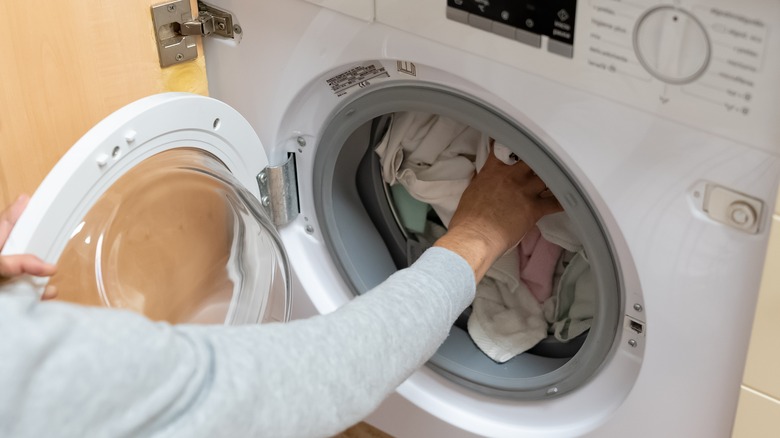 JuanjoDiaz_JD/Shutterstock
An important factor to consider when weighing Poplin's laundry service against other available options is cost. At a dollar per pound of laundry per order, the cost of using Poplin is relatively affordable compared to trips taken to the dry cleaners. Poplin doesn't charge an extra fee to drop off and pick up orders.
But how does Poplin hold up against investing in a personal washer and dryer? While tossing a load into your home's private washing machine may feel free of charge at times, remember that you're charged monthly for every gallon of water your household consumes, as well as for the electricity your washer and dryer and other appliances use to operate. After accounting for the costs of detergent and other cleaning products, as well as the cost and longevity of the appliances themselves, the average cost of washing a standard-sized load of laundry yourself stands at about $1.27, but this cost can increase depending on the temperature of your washes, the duration of your drying cycles, and other external factors. However, a standard load of laundry normally weighs around 6 pounds, meaning that the same load will cost you $6 to be handled by a Poplin professional.
Also, allowing a stranger to handle your family's laundry may seem daunting, as there's always the risk of your belongings being damaged or lost. Such accidents rarely occur with Poplin, but if they do, the company's protection plan will cover up to $1,000 in losses and damages.