The One Garden Feature Hilary Farr Thinks You Should Splurge On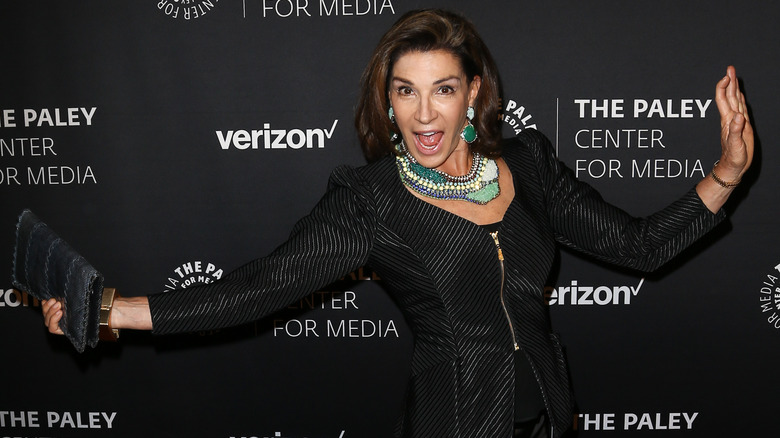 Shutterstock
If you ever tune into HGTV, chances are you've seen "Love It or List It," the popular, long-running series that pits designer Hilary Farr against real estate agent David Visentin. Homeowners decide if they want to "love" their home after Farr renovates it or go ahead and list it with Visentin. When she's not co-hosting the show, Farr remains busy in the world of home renovation, design, and décor as the president of Hilary Farr Designs, with locations in Toronto and New York City.
Fans of the show will know that Farr generally believes in staying within her allotted budget, but she occasionally gives in to a worthwhile splurge. For homeowners looking to spruce up their gardens and outdoor spaces, there's one feature that Farr deems worthy of a little splurge. Surprisingly, it's not a large or complicated item. Anyone — regardless of gardening prowess — can implement it in their outdoor space with beautiful results.
Splurge on this for your yard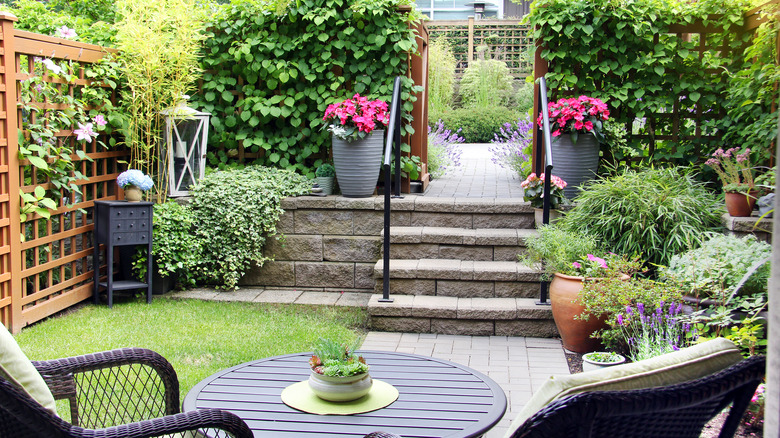 Shutterstock
In an interview with the Indianapolis Home Show, Hilary Farr revealed the one garden feature that's worth the splurge. In order to maximize year-round curb appeal, she says homeowners should utilize planters. Inside those planters? Splurge on the plants because it's a small, contained area.
If you don't have the space or time to devote to a large, sprawling garden, you don't have to lose out on curb appeal. Gorgeous planters can deliver the same "wow" factor. Once you've picked out your planters, you'll want to fill them with good quality potting soil, as this will give your plants a solid foundation for healthy blooms that last all summer.
If you're new to gardening and aren't quite sure what plants pair well together, you can mix and match an assortment of these easy, foolproof options. However, if you want to be a little more adventurous, you're not just limited to annuals. Love hydrangeas? You can fill your planters with the gorgeous flowering shrubs. Country Living suggests choosing a dwarf variety so it doesn't outgrow the planter. Before you get started, just make sure to check the care instructions to see if any of your choices require deadheading. Then, all that's left to do is take Farr's advice and splurge away!