Jeana Harris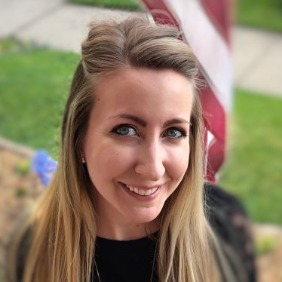 Expertise
Real Estate, DIY Remodeling, Old Home Renovations
Jeana has written extensively about Central Indiana's hottest real estate on a monthly basis for the last three years.

Jeana is well-versed at working on home projects within a tight budget, becoming an expert at scouring the Internet for DIY solutions to various weekend projects.

Five years ago, Jeana bought a 1900 "fixer upper" and has done nearly all the work, so she is extremely familiar with the ins and outs of old home renovations and the unique set of challenges they bring. She has worked through just about all of them.
Experience
Jeana has worked as a freelance writer for the last three years, with a specific focus on hot real estate and all things home. She writes the 'Realty Check' feature for Indianapolis Monthly Magazine, and has toured some of Indy's most jaw-dropping properties to tell their stories in the 'Home of the Month' feature. For the last five years, she and her husband have been renovating their 1900 Victorian, balancing beautiful work within a tight budget. She's an expert in weekend home improvement projects and DIY successes (with a few DIY disasters, too). If there's a trick or home hack, she's probably tried it, and she's always on the hunt for more. In the summer, she's a devoted gardener and loves experimenting with new plants and landscaping trends.
Education
Jeana double-majored in English and Creative Writing at Purdue University, where she was awarded the honor of Most Outstanding Senior in the Creative Writing Department.