Inside T.I.'s New Atlanta Mansion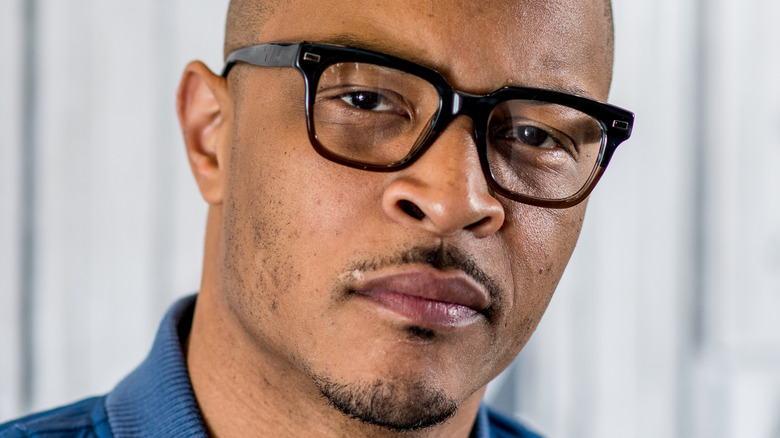 Roy Rochlin/Getty Images
If you don't know who T.I. is, then let us fill you in. He happens to be a successful rapper who's known for songs like "Whatever You Like," "What You Know," and "Live Your Life" (with Rihanna no less). He's also popped up on his own reality TV shows including "T.I.'s Road to Redemption" and "T.I. & Tiny: The Family Hustle," not to mention "The Grand Hustle." Born as Clifford Joseph Harris, Jr., per The Hollywood Reporter, and married to fellow famous figure Tiny Harris (a.k.a. Tameka Dianne Cottle, who is rather short if you were wondering if her nickname is accurate), T.I. and Tiny are two celebrities who have been facing some incredibly serious allegations.
Now, it turns out that just before those claims found T.I and Tiny caught up in major legal trouble, the two bought themselves a gigantic home in Atlanta, TMZ reported in June 2021. And they didn't just buy any home: The duo's new residence is so big that it's basically a palace. Read on to find out what they do with all that space and what else makes this place so ultimately buzz-worthy!
T.I.'s home is all about entertaining and enjoying life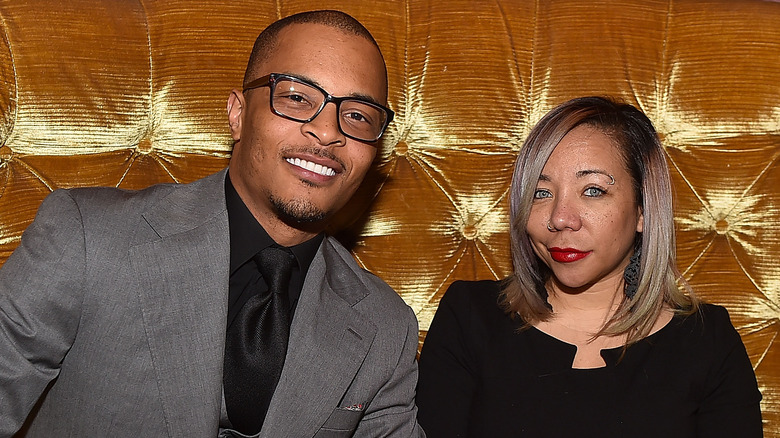 Paras Griffin/Getty Images
When you picture T.I.'s mansion in Atlanta, imagine the exact opposite of Kanye West's Wyoming ranch. While the latter rapper opted for stark seclusion and seemingly minimal luxuries when he settled down on a sizable private estate, T.I. and his wife, Tiny Harris, wanted something that would give them the opportunity to entertain guests while also enjoying a home that boasts some pretty enviable features, according to TMZ.
Located on the tree-lined Chattahoochee River, the mansion can be found on a gated property that spans a whopping 14,000 square feet and offers the homeowners seven bedrooms as well as 10 bathrooms. Of course, with that much space, there's also room for a massage area, sauna, wine cellar, and home theater for when the stars want to do some relaxing, as well as a gym for when they're in the mood to work out. If they'd rather spend some time outside, T.I and Tiny can take advantage of their luxurious spa space, oversized swimming pool, and fabulous fireplace which would be perfect to add a warm glow to those gorgeous Georgia nights.
So, what did T.I. have to pay for such an impressive abode? It looks like he handed over a decent $3,265,000 for the property. Granted, it sounds like it was worth every penny.