This Clever TikTok Hack Will Have You Cleaning Your Tile Floor In No Time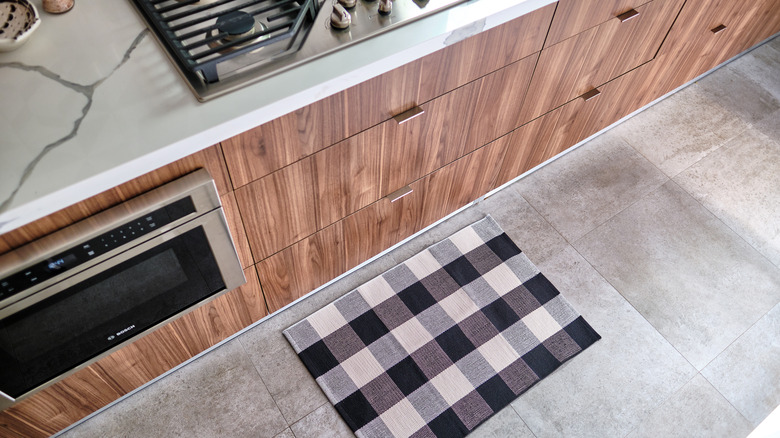 Blue Lemon Photo/Shutterstock
Cleaning hacks save us so much time, and many are genuinely out-of-this-world. Still, cleaning tile grout is one of those tasks that you may not even think about. (Did you know that grout isn't supposed to be brown?!) If you're looking to sell your home, a deep clean can add value. According to HomeLight, buyers are looking at almost a $2,000 increase in resale value when a home is deeply cleaned, so paying attention to grout might be a good idea for your pocketbook.
Good Housekeeping also recommends a few things to keep in mind when tending to grout, including what the stains are composed of, how safe the products are for grout, and what kind of products to use (foam and spray are most common!). So check out the TikTok hack for taking grout from brown to white and see if it is everything it's cracked up to be.
Would you try this grout-cleaning hack?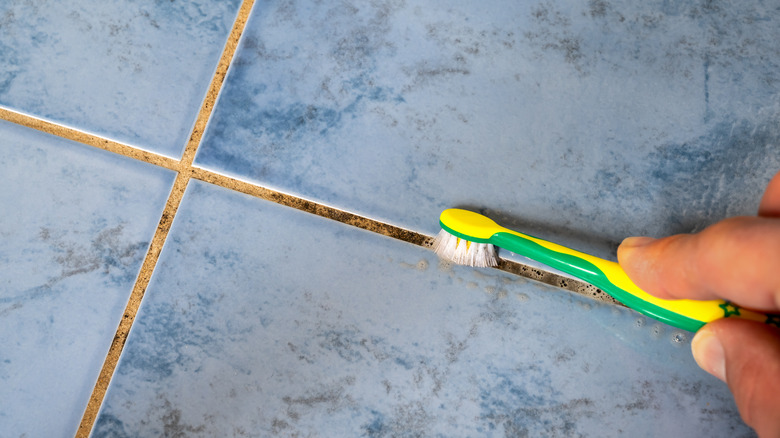 Ralf Geithe/Shutterstock
TikTok user @cynthiasierra071 has a tip for cleaning extremely dingy grout. While at her friend's house, she thought the grout could use a nice, hefty scrub, so here's how she did it. 
First, she took a bottle of toilet bowl cleaner (yes, you read that right), and she tested an area before she continued by letting it sit for around five minutes, saying, "I think you're supposed to let it rest for longer, but whatever." However, after just five minutes you could already see the dirt rise to the surface, which was pretty incredible if you ask us. Then, she took a small child's toothbrush and scrubbed the grout, which further loosened up the dirt, making it look just like new! And as it turns out, most users had no idea that the grout is supposed to be white. One user said, "So you're telling Me it isn't supposed to be brown"? With another user saying, "The fact that everyone thought it was naturally brown ... um, shows how clean y'all are!"
However, Mr. Handyman, a national home repair service, warns of this method, saying that harsh cleaners such as toilet bowl cleaner and vinegar can cause damage to the "grout, sealant, or tile." Instead, they recommend using a bleach mixture. The Spruce also recommends using oxygen bleach to clean grout and then resealing it to help easily maintain the tile.