The Hotel Trick You Should Use For Lighting Your Home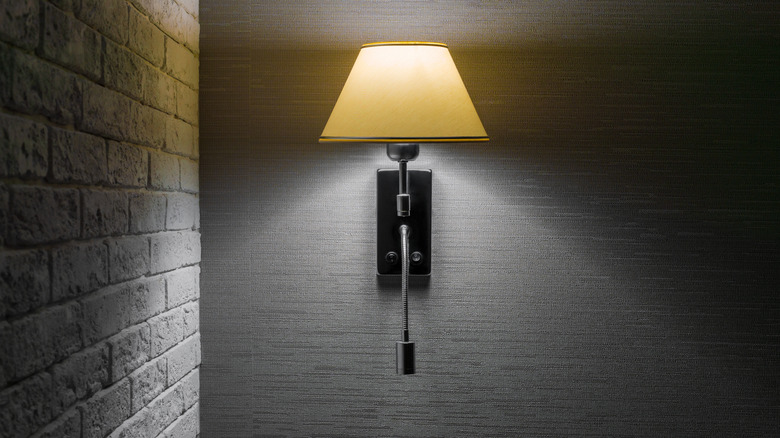 Hanna Alandi/Shutterstock
Lighting can make or break a space, and it just may be one of the essential parts of the design process in your home, according to Hampshire Light. No, really, hear us out! It can liven up a dark and dreary hallway sans windows, bring a sexy vibe to a home, and a lamp's brightness can even put you in a better mood (hey, we'll try anything). That's not to mention what happens when the lighting isn't quite right in your home, which can be a major design-trend snafu that we all make. "It totally affects how you feel and interpret a space," explains Nathan Orsman of Orsman Design to Galerie Magazine. "The play between light and dark is important — and everything shouldn't be evenly illuminated. That's how you create a magical moment." 
Notably, The Chloe, a former mansion-turned-chic-boutique-hotel in one of our favorite cities, was initially designed in 1891 by architect Thomas Sully. It has some tricks up its sleeve to make our homes even more impressive, helping us create a unique lighting scenario that will make our spaces even more beautiful. Read on to get some major inspiration! 
Do this lighting trick at home for hotel vibes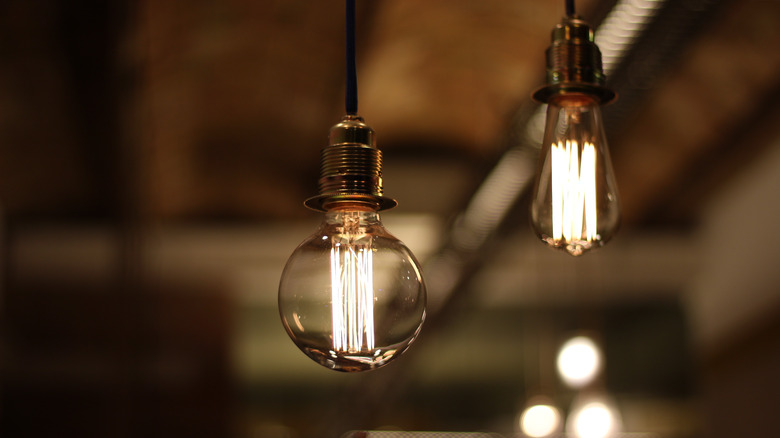 Jnj Pereira/Shutterstock
The Chloe, located at 4125 St. Charles Avenue in the Uptown neighborhood of New Orleans, shows that you can place lighting in your home to create a similar vibe to a hotel. The hotel was designed by the decorator, designer, and writer Sara Ruffin Costello, and they gave an excellent tip when it comes to the lighting elements of the hotel, including the salon, which features a bird print wallpaper and strategic lighting. To create a luxurious feel in your own home, Costello focused on illuminating a smaller section of the room instead of lighting the room as a whole, per Homes & Gardens. This tip lets you light up a part of the room where you want the person to focus, thus creating an elegant, tailored environment.
The statement-making wall colors found in the hotel also can make a difference with how a room is seen with lighting. "I've gotten more questions about paint colors and art than anything else. I think it's so interesting how those two elements dictate activity and mood," said Costello to Homes & Gardens. Other design tips are all in the details, including fringe and tassels on ottomans and a soaking tub in your bedroom for the ultimate luxurious touches. Now you just need to learn how to fold your towels as they do at the spa and, most importantly, create these well-lit areas to make a luxe, hotel ambiance at home with a focus.