Joanna Gaines Reveals Her Favorite Color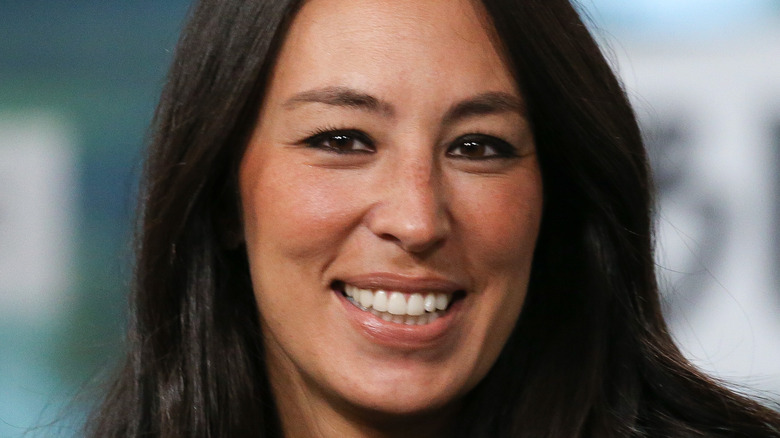 Rob Kim/Getty Images
Chip and Joanna Gaines have been a mainstay on HGTV, with "Fixer Upper" taking them to the forefront of our beloved network and creating an ultra-successful brand, per Insider. Now that they have moved on with their Magnolia Network, we get to continue our fascination with the design duo. However, in a recent interview with House Beautiful, the husband and wife design team spoke candidly about what's next for them. "We don't want it to be about 'Fixer Upper' forever," Chip explained. "We hope that this second chapter is about us highlighting stories that touch you like 'Fixer Upper,' but that are about completely different folks from all over the world."
During the interview, the couple divulged some important details of what their 2021 has been like. This included such factors as how lockdown affected their home's favorite spaces and what their interiors were like when they first got together as a couple. But most importantly, Joanna revealed her favorite paint colors — and we know how paint can alter your home's overall mood. So go on, and keep reading to find out what Mrs. Gaines thinks about a home's hue.
Joanna Gaines is falling for rich greens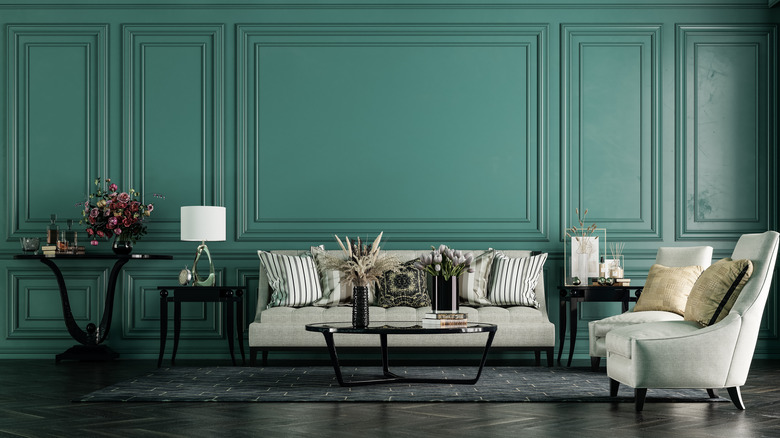 mixphotos/Shutterstock
It's true that the paint color you choose for your home's interiors can ultimately change how you feel — which is powerful. "I've leaned into paint color more than ever because that's such a subtle way of soothing our souls," says Joanna Gaines to House Beautiful. "One of the things we're seeing post-pandemic is that's an easy way to get this therapy at home: How does this room make me feel? Is this color soothing? I've been drawn to more saturated, richer colors. They offer stability. And as humans, what we're needing is stability. Green is always my favorite color but early on I was always doing light green, and now I'm loving deep rich greens."
Now that we think about this, it makes so much sense. It makes us consider how we even bring plants into our home for a sense of relaxation, so adding a rich deep green to your walls can bring on a sense of calm. In several interviews in Livingetc magazine (the U.K.'s best-selling design magazine), rich green is confirmed to be a calming hue that adds depth, as well as a reassuring color by design and paint experts alike, which is all we need to hear. All there's left to do now is head to Home Depot and find a rich green that speaks to us to bring calm to our world!