How Are New Real Estate Agents Really Doing During The COVID-19 Pandemic?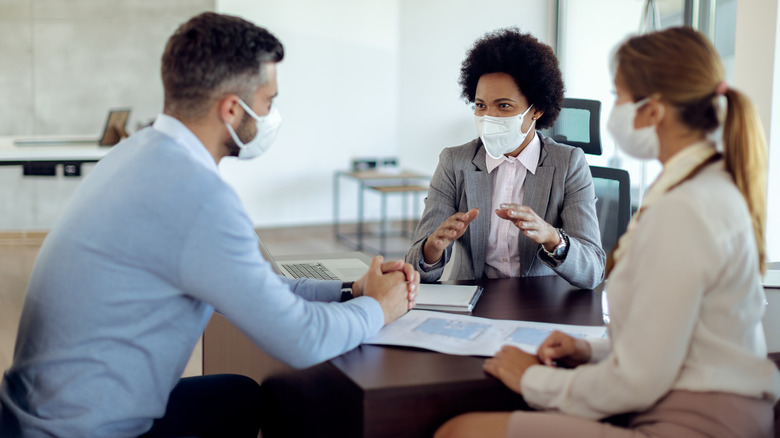 Drazen Zigic/Shutterstock
The COVID-19 pandemic has impacted every industry in different, difficult ways. Zillow and the Census report that there was a steep decline in real estate market value, sales, and inventory during the beginning months of the pandemic. This led to some anxieties around home ownership, especially just a decade after the 2008 stock market crash. The same report, however, show a steep incline of both sales and real estate inventory. The amount of real estate agents increased, too, per the National Association of Realtors, who reported the number of members increased from 1.4 million in 2019 to 1.48 million in 2020.
With such a recent revival of the real estate industry and a boom in new real estate agents, there is a natural curiosity regarding how these new agents are doing in this competitive, but rocky field. Many people switched career paths during the beginning of the pandemic, and real estate is no different.
Pros and cons of becoming a realtor during the COVID-19 pandemic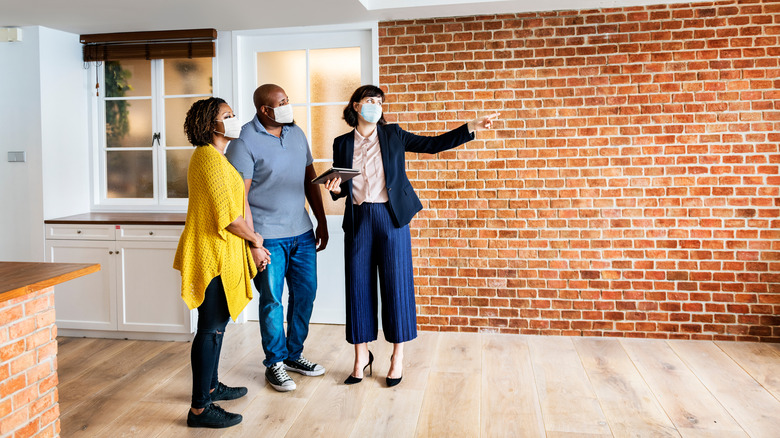 Rawpixel.com/Shutterstock
The beginning of the COVID-19 pandemic was a time many people spent reevaluating their career path. Online real estate agent classes become more popular and more accessible for people spending more time at home, per Housing Wire. While many loved the flexibility and convenience of online classes, though, it was also a major drawback for many already interested in getting their real estate agent license. For people with busy work from home schedules, young children adjusting to online schooling, and so on, the lack of structure of online courses became overwhelming and difficult.
The real estate market is currently in favor of sellers, with Redfin stating that the median price of houses has increased by 14% ($358,460), asking prices have increased 12% ($341,200), and 41% of homes have sold for above their asking list pricing, a number which was only 33% a year earlier, per reports that spanned the four weeks prior to January 2.
While the market is highly competitive and ideal for agents right now, that competition is also leading to scarcity and challenges for new agents. Traditional ways for new agents to navigate the market are out the window, such as shadowing seasoned agents or sitting in on open houses. In short, new real estate agents are having a tough time right now for those reasons. However, some newer agents are enjoying their career in real estate despite any challenges.