Here's How Much It Would Cost To Buy The Weeknd's Penthouse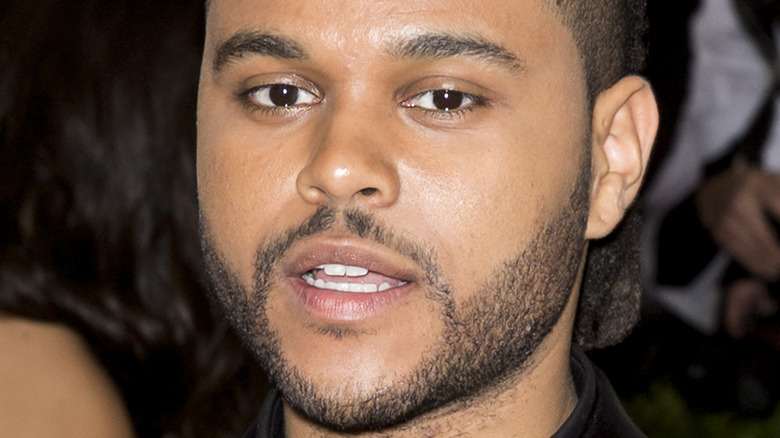 Ovidiu Hrubaru/Shutterstock
The Weeknd — whose real name is Abel Tesfaye — may be famous for his stellar (and fortune-making) musical abilities, but it seems he's also pretty savvy when it comes to making major real estate moves. Just consider the fact that in April 2021, he sold his mansion in Hidden Hills to Madonna for an impressive $19.3 million, according to The Hollywood Reporter.
Granted, that's not the only super-pricey real estate transaction The Weeknd has been involved in. In August 2021, he picked up a massive mansion in Bel Air for a staggering $70 million, per The Wall Street Journal. The stunning home includes everything from a movie theater and gym to an indoor pool and music studio, just to name a few of the envy-inspiring amenities. It also offers the star around 33,000 square feet inside as well as a 1.6-acre property.
With that much space, it's understandable why The Weeknd wouldn't feel the need to hold onto another one of his properties, and thus has put his penthouse in the celebrity-filled Los Angeles County up for sale. But if you were interested in picking it up, then you should know that it won't come cheap.
The Weeknd's penthouse spans an entire floor of a luxury highrise
If you want to live like The Weeknd, snapping up his penthouse would be a great start. The move would find you enjoying a 7,950-square-foot space that covers the entire floor of a luxury highrise, according to the Los Angeles Times. The 22-story building offers views of both the Los Angeles Golf Club as well as both the city and the ocean beyond, which is dreamy to say the least.
As for the four-bedroom, seven-bathroom penthouse itself — which happens to be called the "Mogul" — every inch is incredibly chic. Walnut wood details and grey tones add accents to the home, which is filled with perks like an entertainment bar, gym, steam shower, and direct elevator access. The building also boasts a saltwater swimming pool as well as a concierge service that's available at any time day or night, not to mention a rooftop helipad if your preferred method of transportation sees you taking to the skies on a regular basis.
When The Weeknd bought the penthouse for himself in 2019, the $21 million transaction made the list of the highest condo sales in the area. Of course, a few years later and he's looking for a little more, which is why the home has been listed by The Beverly Hills Estates for $22.5 million, per the Times. Is that in your budget?