The Real Reason Magnolia Network Temporarily Pulled The Show Home Work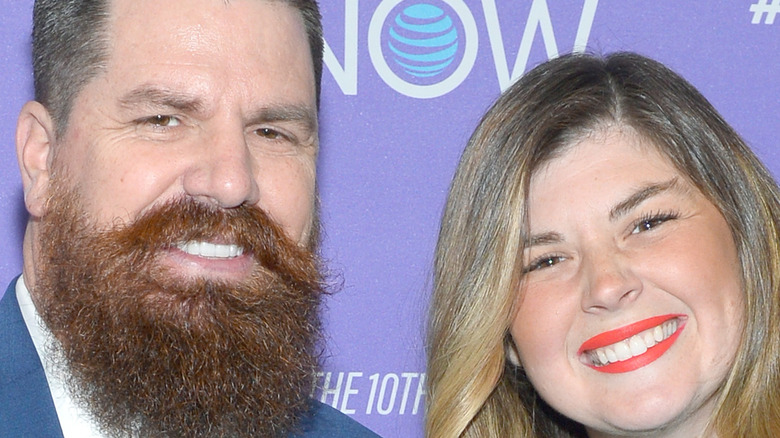 Noam Galai/Getty Images
Insider has confirmed that Magnolia Network's show "Home Work" has been pulled two days after its launch. The show followed Andy and Candis Meredith, a couple from Utah, and their journey renovating houses. The show's beginning was going to follow their journey renovating an old school into a home for the couple to live in, and then move on to renovating other people's houses. This is where the issues began to arise.
Aubry Bennion released an 18 part series of posts on her Instagram, detailing her experience with the Merediths. In the posts, she claims the Merediths told her they could renovate her kitchen for $25,000, and they began filming. After a five-month-long process, for what was supposed to be a three-week project, Bennion was out $39,000. Bennion also states the renovation created a slew of problems that she had to repair with her own money, such as the Merediths building a deck over her sprinkler system that cost her $18,000 to repair. She also stated that she was not allowed to see the Merediths' budget, that the couple often made false promises, and when she brought up issues to both Candis and Magnolia Network executives, little to nothing was done.
The devastating behind the scenes impact of Home Work
Bennion is not the only "Home Work" homeowner that had an issue with the Merediths. Teisha Satterfield Hawley has released her own eight-part series of Instagram detailing her and her husband Jeff's less than pleasant experience working with the Merediths. Hawley claims she and her husband gave the Merediths $45,000 to renovate their living room, which they said they would be able to do in four weeks. After 10 weeks of living in their basement, the Hawleys were devastated when the Merediths told them they would need an additional $40,000 to complete the renovation. Teisha said nothing significant had been done to the living room at that point. They told the Merediths to leave and were left to clean up the Merediths' mess on their own.
The Goates family was duped by the Merediths. Vienna Goates released an 18 part series of Instagram posts, in which she said she and her husband, Rob, gave the Merediths $50,000 towards a $100,000 renovation that was to take place in February of 2020. Nothing happened for months, and Rob was laid off in May of 2020. Candis offered to help with the renovation costs, but nothing ever came of it. When September of 2020 rolled around, and renovations still hadn't started, the Goateses asked for their money back, per Insider. Candis agreed but delayed payments. The couple got a lawyer involved, but as of now, the Merediths have only paid back $14,000.
Andy and Candis Meredith's response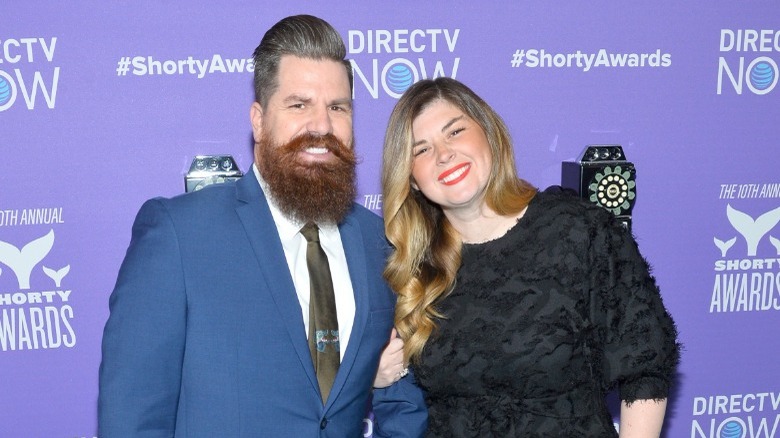 Noam Galai/Getty Images
The Merediths have denied all claims made against them to Insider and posted about it on their Instagram. The Merediths claim "there are two sides to every story" and that the public accusations "seem to be the easiest way to harm us personally." The couple claims they are suspicious about the allegations' timing because they all came out around the same time as the show airing. "We adamantly deny that we have ever stolen money from these clients, we haven't defrauded 'so many families,'" the Merediths wrote. As per the specific claims made by the Goateses, the Merediths claim the money was given to a contractor who misallocated the funds and that they are doing all they can to remedy the issue.
The statement is relatively vague otherwise, the couple claiming that defending themselves would "[take] down so many others" and "[ruin] their livelihood," adding that they have "receipts" of what happened between them and the contractors, which has cost them "financially, mentally, and physically." They call the accusations calculated and claim that they represent a "single-sided narrative." They end the message by claiming they don't intend to respond with a "similar smear campaign" unless they are forced to, and one day may defend themselves against the "'Instagram mafia' that was called up."