Here's What Jonathan Scott And Zooey Deschanel Are Planning For Their New Home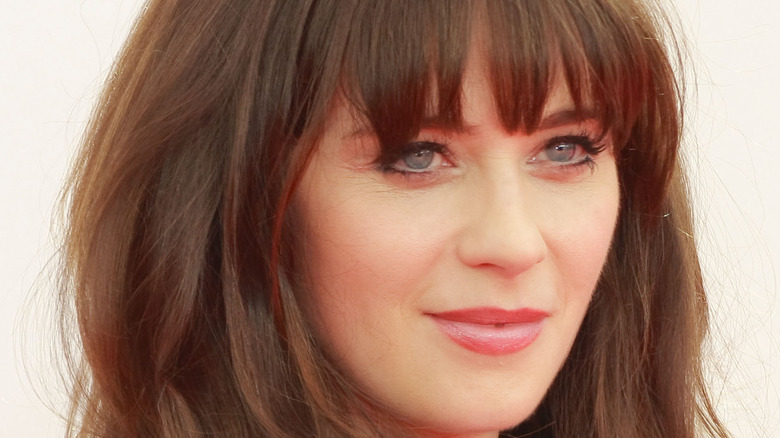 Featureflash Photo Agency/Shutterstock
"New Girl" star Zooey Deschanel and Property Brother Jonathan Scott have been teasing the upcoming reveal of their Los Angeles dream house. Deschanel and Scott met in 2019 on "Carpool Karaoke," according to Today. Scott wrote a personal essay about the couple's experience purchasing and renovating the house in Reveal magazine. Scott says he and Deschanel entered their house search journey casually but ended up falling in love with the second house they looked at.
He described the 1938 Georgian-style home as magical, having a grand appearance, California sycamore trees, and mentioned Deschanel's children's affinity for the property, which they dubbed the "Park House" due to its park-like appearance. "And you know what happens when you name something, whether it's a mangy stray dog or a beautiful home of your dreams? You keep it," Scott writes. He also adds the house was designed by famous old Hollywood architect Gerard Colcord.
Zooey and Jonathan's L.A. dream home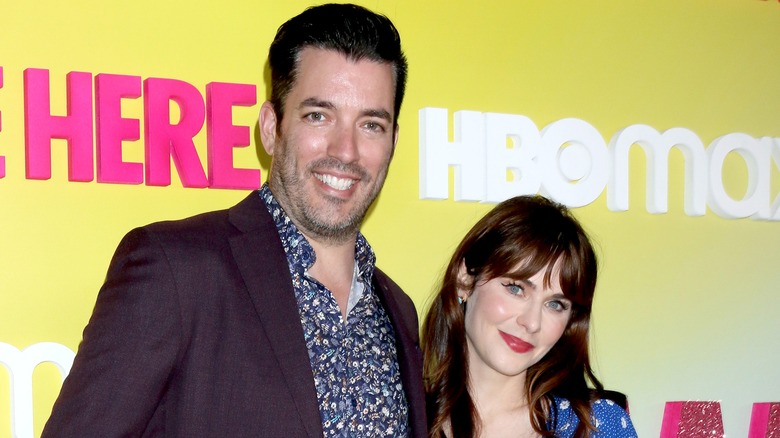 Kathy Hutchins/Shutterstock
In his Reveal essay, Scott states the stroke of luck finding the Park House. He discusses the couple's compromise to settle in Los Angeles, saying he didn't think of himself "as an 'L.A. guy,'" but that Deschanel's love for the city made him open to the idea of moving there permanently. He also said he wanted a lot of space, "I grew up on a ranch, after all, where I always had room to run." He writes there were only two available Los Angeles houses with Scott and Deschanel's space requirements, the second one being their new home.
"We both cherish old homes — the intricate details, the wood floors, the vintage hardware. We like a home that feels special and loved, with its own unique story," Scott writes. E! News reported that Scott has deemed this house their forever home, "Our hope is that when it's done, it stays in the family forever and ever."